With a looming economic downturn and increasing living costs, businesses have been scrambling to find ways to cut costs and improve efficiency.
Customer service extends beyond meeting your customers where they are in the buyers' journey. It now includes anticipating their needs. With a looming economic downturn and increasing living costs, businesses have been scrambling to find ways to cut costs and improve efficiency.
However, customer service should not be where companies look to cut corners. In fact, during tough times, customer service becomes more critical than ever.
So how can your business maintain and secure your customer service efforts during a recession to make them more resilient?
Understanding customer needs is the first step to all customer service initiatives. Knowing who your customers are can help you figure out what they're looking for, and customer satisfaction is key to retaining customers, recession or not. According to Zendesk research, over 60% of customers expect an excellent customer service experience — and to meet those expectations, you need to know what they are.
Implementing the following vital strategies to your customer service department can equip you with the crucial tools and insights to support you in your decision-making journey to building a robust and agile CS infrastructure.
So where do you start?
Identifying and understanding customer needs
The first step to all customer service initiatives is understanding the people buying and using your product or service. Knowing who your customers are can help you figure out what they're looking for, and customer satisfaction is key to retaining customers — especially during tough times. These proven strategies will support you in restructuring and evolving your team.
6 vital strategies to reinforce your CS department during tough economic times
Whether you own a startup or a large corporation, implementing the following strategies can help you recession-proof your customer service department while maintaining customer satisfaction. These strategies are cost-effective and efficient, and they can help you stay afloat during tough economic times.
1. Implement automation tools
Automation is a powerful tool that can help large and small businesses streamline their operations and improve their bottom line. While there's nothing like human-to-human interaction, incorporating automation into your existing CS infrastructure has many benefits.
Using technology to access customer information assists in resolving tickets and complaints promptly and more efficiently. For example, by introducing chatbots into your customer service strategy, you can reduce the workload of your customer service representatives, allowing them to focus on more complex issues and provide better customer service overall.
One of the most significant advantages of using chatbots is that they're available 24/7, meaning that customers can get help in real-time, without waiting for regular business hours. This can be especially beneficial if your business operates in different time zones or has customers in other parts of the world.
90% of customers rate an "immediate" response as essential when they have a customer service question.
Source: HubSpot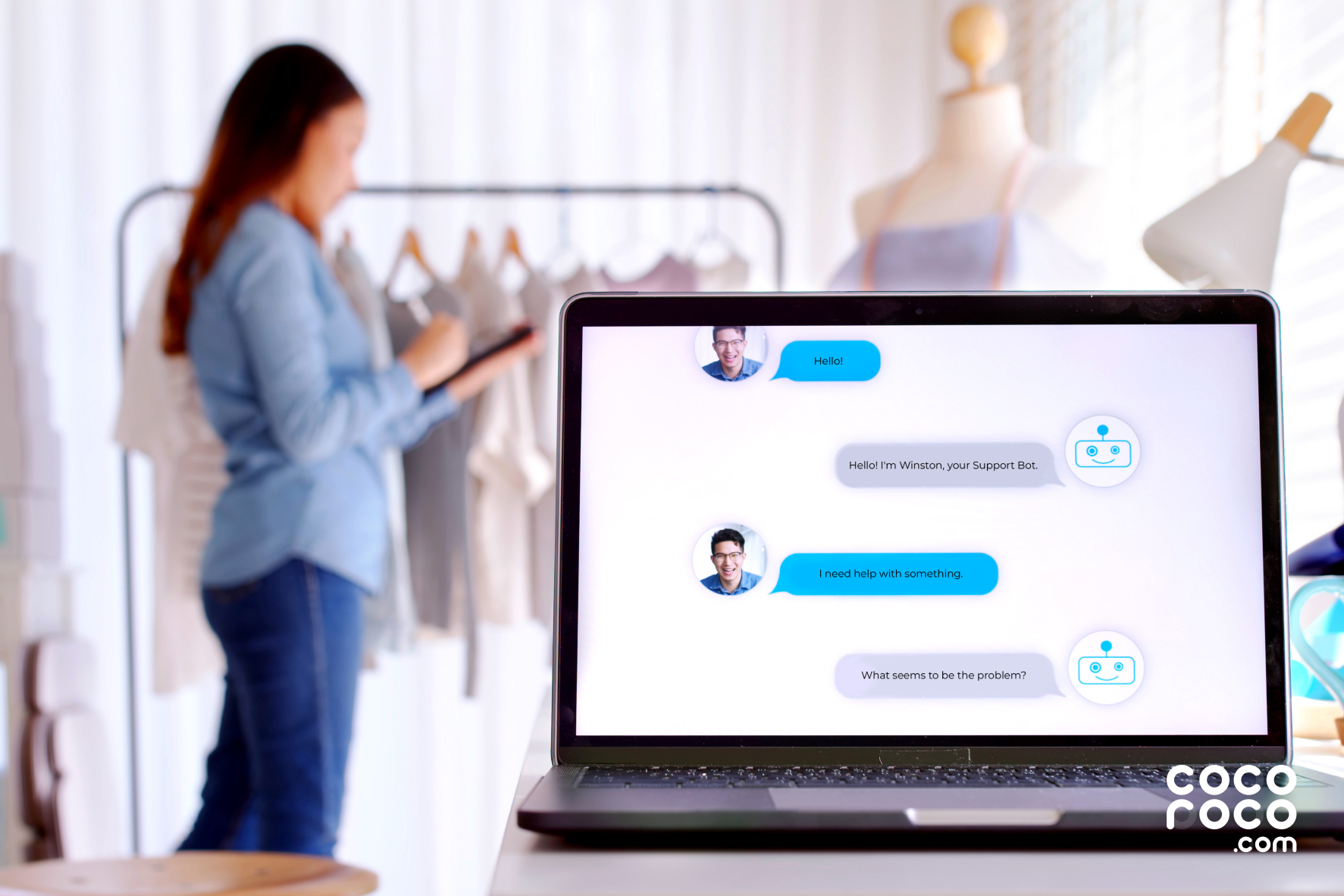 Furthermore, you can use data and analytics tools to understand your customers' behaviours, preferences, and pain points. Understanding your demographic and being data-smart allows you to focus on the areas that matter and provide tailored customer solutions.
You can also use customer data and metrics to improve customer service and increase customer satisfaction, leading to a rise in customer loyalty. According to Gartner, by 2024, 40% of all organisations will offer or sponsor specialised data science education to accelerate upskilling data and analytics initiatives, up from 5% in 2021.
Moreover, the World Economic Forum has identified a trend among retail and wholesale companies: more are investing in personalisation technology—such as machine learning—to leverage insights on customer preferences. For example, machine learning can create unique web page layouts based on customer data such as geographical location and lifetime purchase history.
2. Flexibly scale your team
Suppose you work in an industry that experiences fluctuating demand. In that case, you know how important it is to handle the seasonal surges in demand for your customer service team. During peak times like holidays or new product launches, your team might be swamped with customer inquiries and support requests. To keep up with the increased workload, you need to be able to scale your team up quickly and efficiently.
One way to achieve this is by having a flexible staffing strategy, which means having a mix of permanent, and short-term staff to onboard as needed. With this flexibility, you can quickly ramp up your team's size during peak periods and then scale down once the demand subsides.
There are a few different ways to achieve this flexibility. One option is to use a platform like Cocoroco. We're experts in providing your brand with specialised, flexible customer support solutions that match you with agents to add to your in-house team when you need them.
Another option is to cross-train your existing staff so that they can handle different types of inquiries and support requests. Cross-training makes it easier to shift people around as needed, can help prevent burnout among your core team, and helps ensure continuity of service during economic downturns. It also allows employees to learn new skills, making them more valuable to your business in the long run.
Ultimately, flexibly scaling your team is essential for any business that experiences seasonal or cyclical demand. By having the right mix of staff and tools in place, you can ensure that your customers receive the support they need, no matter how busy your team gets.
3. Omnichannel support systems
Omnichannel customer service provides customer support through many different channels rather than just focusing on one—like traditional call centres—and creating a seamless and synchronised experience across all those channels.
Omnichannel support systems pull all requests and interactions from different channels such as social media, email inquiries, and call centre tickets into a single system, helping your support team see the bigger picture and provide better service.
Omnichannel customer service also creates a better experience for customers because they can move between channels without having to repeat themselves or start over. For instance, your customer can start with a live chat and then transition seamlessly to a phone call as needed instead of constantly repeating their concerns.
75% of retail customers desire a consistent experience, regardless of how they engage a company.
Source: Salesforce
Providing successful omnichannel customer service is crucial for businesses to retain and satisfy customers. Companies that fail to maintain consistency across digital and in-person touchpoints risk losing customers to competitors that offer a better omnichannel experience.
4. Adapt your hiring strategy
Another aspect to consider is your current hiring strategy. The process you've had in place for a while now may not cut it any longer — especially as your company grows and consumer needs evolve. If you're looking to upskill your existing CS workforce to fill talent gaps and offer better service to your customers while remaining cost-conscious, you'll also need to redefine your approach to hiring.
Ask yourself: Do you have what it takes to attract, select and hire talent with the skills you need? For example, if you're looking for talent with niche technical skills, you may want to optimise your search for the right candidate without limiting your access to a large talent pool to choose from.
You should also review your organisation's sourcing and selection processes to ensure you're finding, attracting, and hiring high-quality customer support staff with the right skills.
Have you considered shifting to a remote hiring model? In an economic downturn, remote hiring and embracing this business model can keep the team running while minimising the impact of reduced revenue. Adopting this model also allows businesses to be frugal with their operational costs without compromising service quality.
Additionally, hiring remote workers can reduce office space and other costs associated with a traditional office. Working from home can ease your existing employee's travel time and expenses, increasing employee satisfaction and making them less likely to seek alternative work opportunities.
Remote hiring can effectively reduce customer service costs without compromising on the quality of service, so identifying areas to streamline or make more efficient is vital. While remote hiring may seem daunting if you aren't familiar, our experience providing high-quality global CS talent has shown that it couldn't be easier.
Using a platform like Cocoroco gives you access to a large talent pool of over 35,000 globally positioned, high-quality, multilingual customer service agents who thrive in an autonomous environment, have experience, and are comfortable working remotely.

5. Encourage employee engagement
Engaged employees are more productive, more likely to stay with your company, and more likely to provide excellent customer service. Unfortunately, according to Gallup's recent State of the Workplace report, many employees are disengaged. Specifically, 85% of those surveyed are either unengaged or actively disengaged.
Keeping employees engaged and motivated during an economic downturn is more important than ever. You can achieve this by investing in employee training and development, offering incentives through competitive compensation and benefits, and creating a positive work environment.
6. Upskill your customer service department
Upskilling is a hot topic in customer service because it can provide a competitive advantage for providers that rely on many entry-level employees to deliver top-notch service.
Investing in certifications and training programs can help your business stay ahead of the competition, improve customer satisfaction, and reduce churn.
But how do you identify the skills gaps within your current team? A good place to start would be by assessing your team's customer service competence with customer centre skills tests such as the SHL Assessment platform, designed to give you the wisdom you need to build an agile CS team. These tests are beneficial in assessing first time hires as well as seasoned agents on their ability to articulate the necessary skills to succeed.
SHL assessments can give you an in-depth understanding of your current/prospective employee's telephone etiquette, information retention and recall, creative problem-solving, and organisational ability — all must-haves for any quality customer service agent.
Did you know? All candidates who apply via Cocoroco are fully SHL-assessed and ready to become part of your team in just 14 days — saving you time and money.
Once you've identified where your team is lacking, you can reimagine your CS strategy and build it into your training module.
In a nutshell
The importance of customer service in business cannot be overstated, as it is the foundation of any successful company. Building an agile and flexible customer service department is essential for any business looking to survive and thrive during tough economic times.
By understanding your customers' needs based on data collection and market research, implementing cost-cutting measures, adapting your hiring strategy, upskilling your CS department, and investing in your people, you can re-enforce your customer service department and ensure your business is well-positioned to weather any economic downturn and prevent that dreaded churn.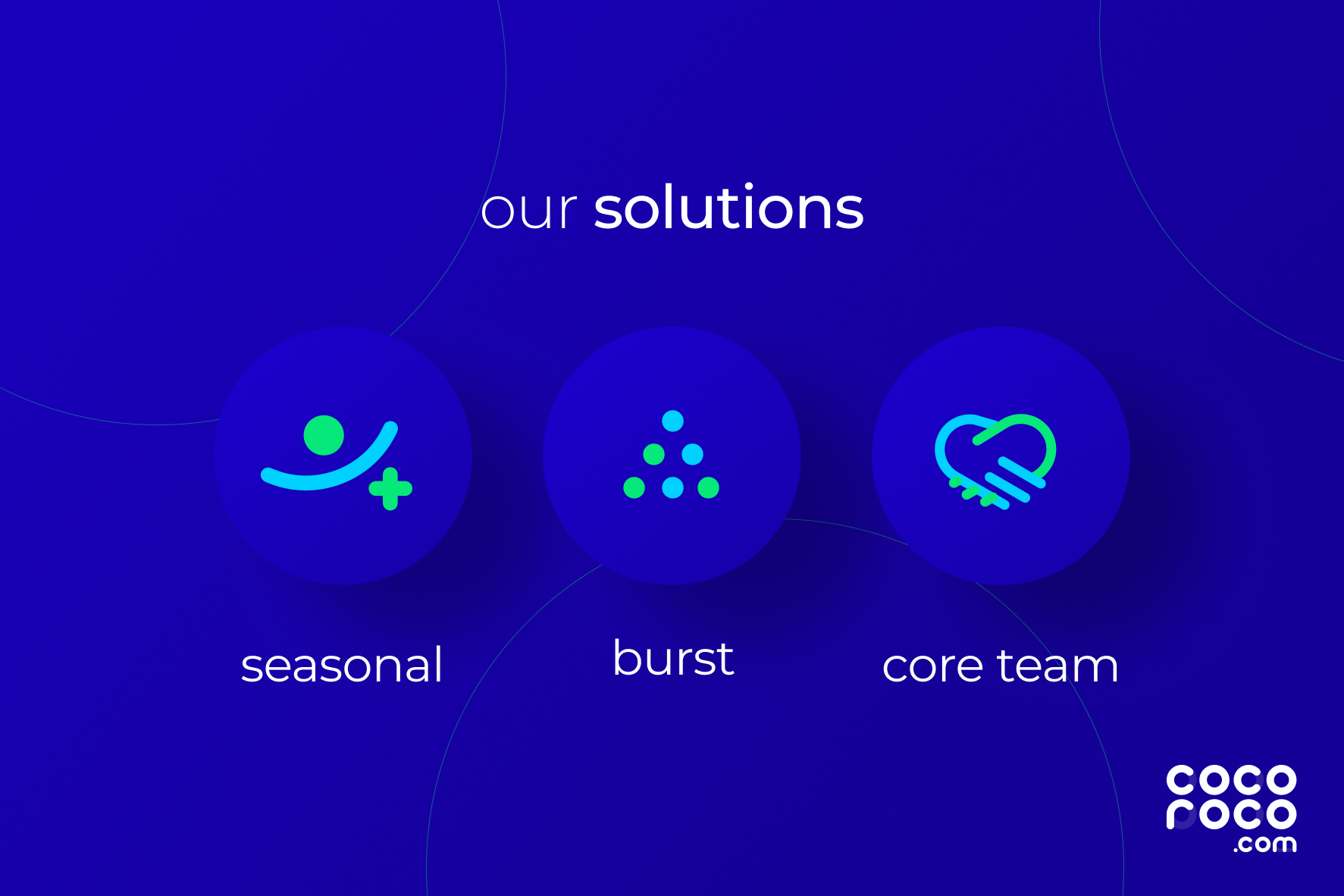 At Cocoroco, we understand businesses' challenges during uncertain times, and we're here to help. Our solutions can add that much-needed agility to your CS strategy by providing you with highly motivated, committed, and experienced agents who are fully capable of helping your customer service team meet the high expectations of your customers. We understand that businesses are cost-conscious when facing a turbulent economic climate, but there is also no room for compromising on quality.
---
Contact us today to learn how we can help you flexibly ramp up your customer service department and reduce your hiring time.