Fluctuating demand in customer service can be a significant challenge for businesses. Adapting to changing demands is crucial for companies to optimise customer satisfaction and stay competitive, whether due to seasonal fluctuations, promotions and special events, or market trends and changes.
One key strategy for adapting to fluctuating demand is flexibility, for example, using data and analytics to identify patterns and trends and using technology to automate and streamline processes to adjust staffing levels as needed. Cross-training staff, partnering with a talent marketplace for customer service agents, and strategic use of part-time and temporary staff are also effective ways to increase flexibility and adapt to changing demands.
Another essential strategy is creating a scalable customer service infrastructure, which often involves investing in technology and automation and building a flexible team structure. A scalable infrastructure allows businesses to expand and contract as needed and handle increased volume and complexity.
In addition to these strategies, planning is crucial for meeting fluctuating demand in customer service. Preparations can involve forecasting and anticipating demand, developing contingencies for unexpected spikes, and regularly reviewing and updating customer service processes.
What you need to know about fluctuating demand in customer service
Customer support is a vital function for any business, but it can be challenging to maintain consistent staffing levels when demand fluctuates. There are several reasons why customer service demand may fluctuate. Trends and markets change, promotions and special events occur, seasonal impacts roll through, and sometimes, completely unpredictable events—like a pandemic—upend everything.
The good news is that businesses can still thrive despite fluctuating demand if they pay attention to these three areas:
Seasonal fluctuations
The demand for customer support fluctuates seasonally, with the busiest times typically being during the holiday season and the summer months. The reasons for this are varied but include an increase in online shopping, travel, and other activities that result in a higher volume of customer service inquiries.
Promotions and special events
Promotions and special events can also cause fluctuations in customer demand. For example, businesses in the e-commerce industry may see an uptick in customer service queries after launching a new sale or promotion. Similarly, special events like Black Friday or Cyber Monday can result in a surge of customer service activity, for example.
Market trends and changes
Finally, market trends and changes can also impact the demand for customer support. For example, when you launch a new product or change the way customers use a product, you'll likely see an increase or decrease in customer service inquiries.
10 Strategies for adapting to fluctuating demand in customer service
Flexibility is key in customer service operations when adapting to fluctuating demand. Technology can help automate and streamline processes, and data and analytics can help you identify patterns and trends.
Flexibility allows you to forecast demand and adjust staffing levels accordingly. Furthermore, being open to adapting to change can provide a better overall experience for your customers.
To help you combat the challenges of fluctuating demand, we've put together a list of 10 specific customer service strategies to adopt.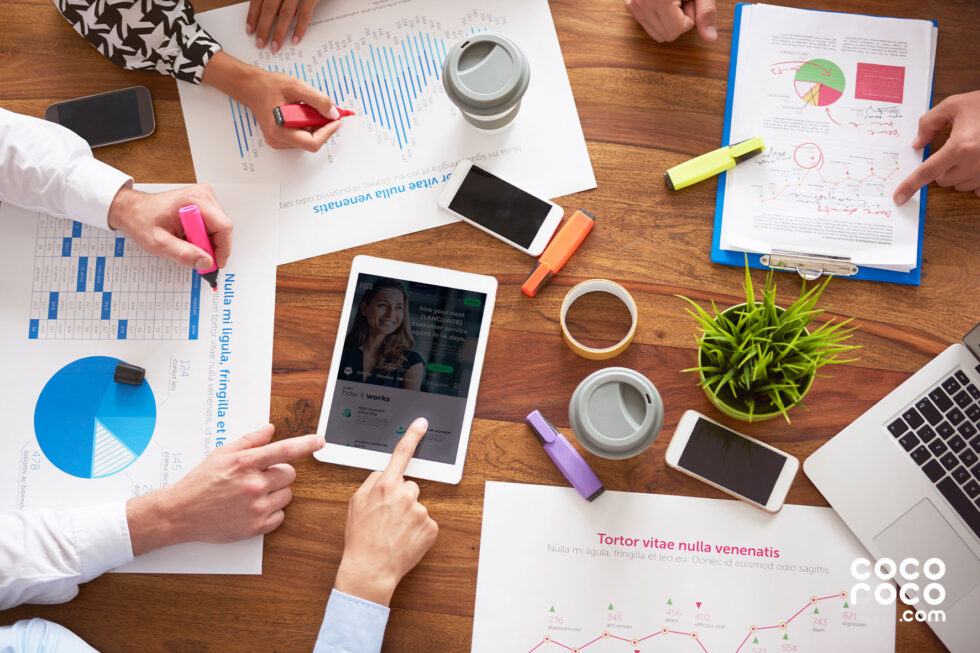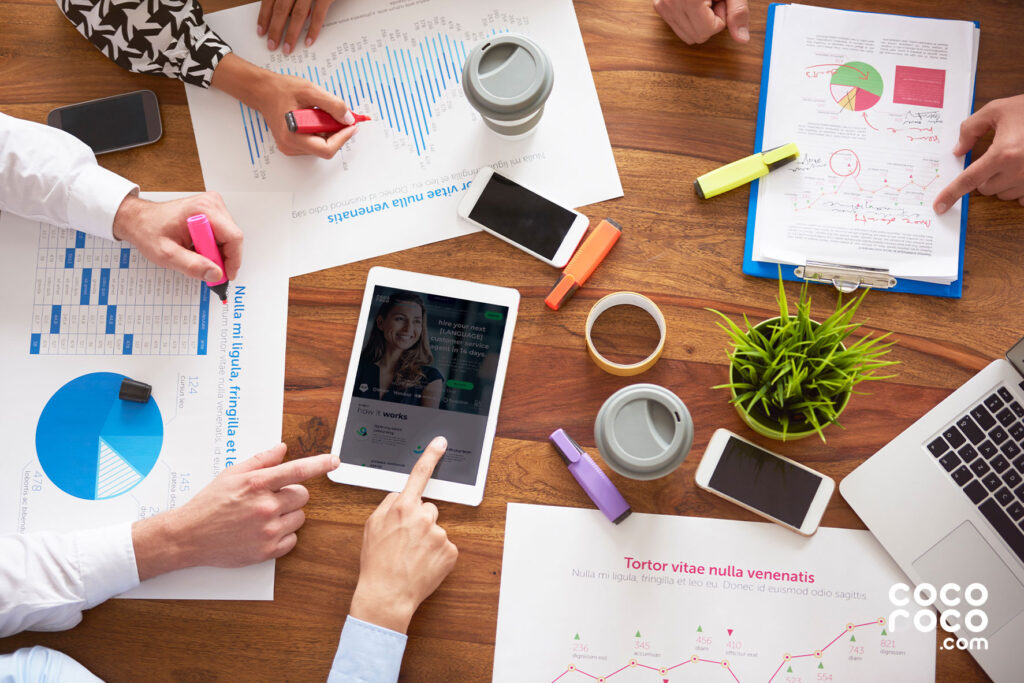 1. Cross-training of staff
Cross-training can be beneficial for both employers and employees. For employers, it can reduce the need for specialised staff and increase efficiency and productivity. For employees, cross-training can provide career advancement opportunities and lead to a more well-rounded skill set.
2. Flexible hiring solutions
Many businesses struggle with the costs and logistics of hiring and structuring a full-time customer service team. To address this, you can use a flexible hiring solution to easily and cost-effectively scale your customer service capabilities as needed.
For example, partnering with Cocoroco connects you with skilled, high-quality, pre-vetted global customer service agents in a turnaround time of as little as 14 days. Additionally, we offer fully flexible and scalable customer service solutions, taking care of the paperwork, contracts, and payrolling.
3. Strategic use of part-time and temporary staff
The strategic use of part-time and temporary staff can be a great way to lower labour costs while maintaining high levels of productivity. By strategically using these workers, your business can avoid the cost of training while still getting the work done. This can be especially helpful during busy times or when there is a need for extra workers but not enough full-time positions to justify permanent hiring.
4. Multi-channel support
Providing customer service through various channels, such as phone, email, and social media can help your business quickly and effectively respond to changes in customer demand across different channels.
While a multi-channel support strategy requires more initial investment than a single-channel approach, it can pay off in the long run by reducing customer frustration and improving your overall customer service levels.
5. Automation
Many companies turn to automation to improve customer service while also reducing costs. Automating certain aspects of customer service can streamline processes and free up staff to focus on more complex tasks or areas where human interaction is required. As a result, when demand fluctuates, an effective automation strategy can help ensure customers receive the level of service they need without overburdening staff.
6. Real-time monitoring
By monitoring customer interactions in real-time, your company can quickly identify and respond to changes in customer demand, such as a spike in the volume of customer calls or chat requests. As a result, you'll gain a competitive edge to stay on top of and identify fluctuations as they happen.
7. Proactivity
Being proactive in identifying customer needs and concerns and addressing them before they become issues can help your company avoid negative customer experiences, maintain customer loyalty during volatile times, and avoid unnecessary backlogs in customer service complaints or queries.
8. Knowledge management
A strong demand forecasting system where customer service agents can access updated, accurate and relevant information to assist customers' requests is vital for staying on top of customer expectations.
By investing time in production planning and implementing a knowledge and supply chain management system, your business can see successes in sustainability, inventory management, and increased production capacity.
9. Training
Regularly training customer service agents on your company's products, services, and policies can ensure that they can quickly and effectively respond to your customer's needs.
Agents who are proficiently trained and demonstrate professional customer service skills can improve customer satisfaction and loyalty. Trained staff help your business retain customers and improve profits — and customer retention costs less than customer acquisition.
10. Empowerment
Empowering customer service reps to make decisions—such as providing discounts or issuing refunds—without needing approval from a supervisor is a powerful tactic that can contribute towards successful demand planning by helping speed up the customer service process and increasing productivity.
Empowerment is essential because it encourages agents to trust their expertise. When customer experience agents are confident in their abilities to assist customers, they can avoid time spent asking for permission for their decisions.
Creating a scalable customer service infrastructure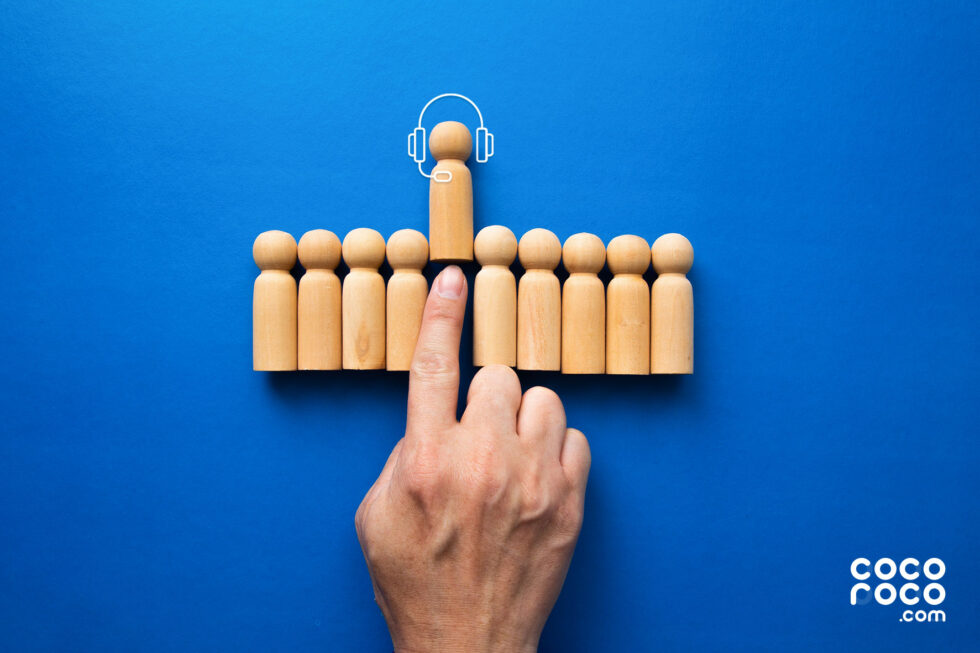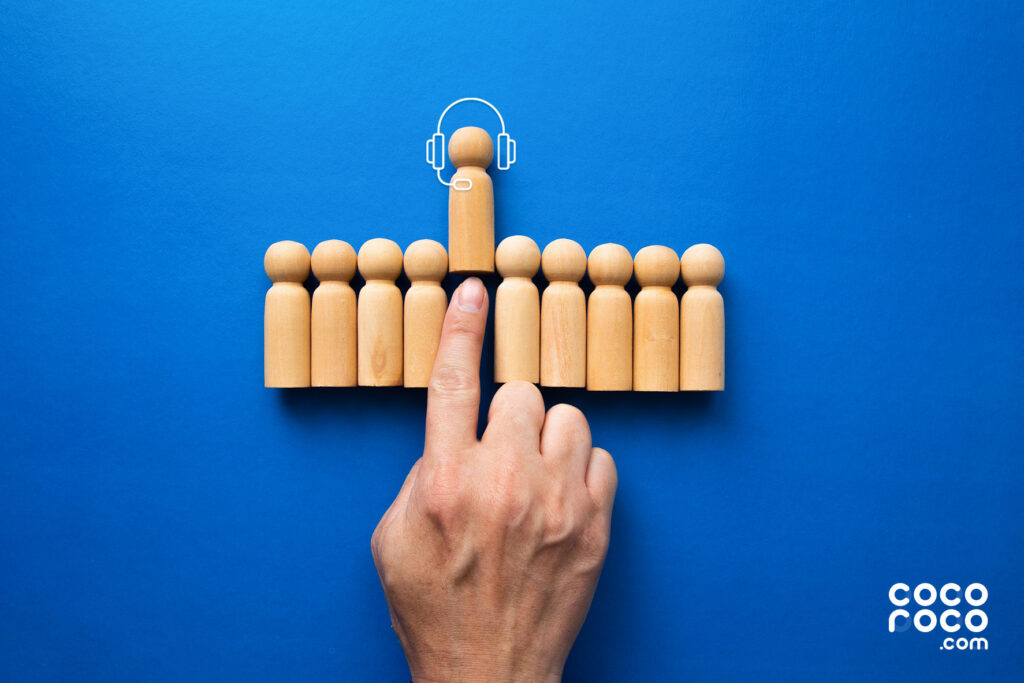 As your business grows, so does the need for customer support. The most important thing to remember when scaling your customer service infrastructure initiatives is the ability to expand and contract as needed. This means having a system that can handle increased fluctuations in volume during peak times when customer service queries bottleneck and decreased volume during slower times.
There are many benefits to having a scalable infrastructure, including:
It helps to ensure your business can meet customer demands, no matter how high or low those demands may be, which is critical in today's unpredictable business environment.
A scalable infrastructure can help your business save money by avoiding the need to build new infrastructure from scratch every time demand increases.
It also enables your business to respond quickly and efficiently to shortages in customer demand, which can help you gain a competitive advantage and an opportunity for white-glove customer service.
Now you know the whys, let's talk about the hows.
Investing in technology and automation
To build a scalable infrastructure, you must invest in technology that can easily scale up or down as needed.
Investing in the right technology can deliver a seamless experience between channels, while technology and automation messaging tools increase overall productivity. This way, you can quickly connect your customers to suitable agents, driving better outcomes at reduced pricing and enriching the overall customer experience — now that's a win-win.
Building a flexible team structure
A flexible team structure is one of the most vital components of a scalable infrastructure. Building a flexible team structure allows your business to quickly adapt to changes in demand and growth, consistently meeting customer needs — which is critical for service delivery.
It also allows you to assign tasks and roles to agents based on their skills and expertise. By ensuring that tasks are completed efficiently and effectively, everyone would be working to their strengths. This type of team structure also allows you to experiment with new ideas and technologies without being limited by the skillsets of a few individuals.
Using platforms like Cocoroco
One way to ensure your customer service infrastructure is scalable is to partner with an online talent marketplace like ours. Partnering with us, for example, would help you with everything from staffing to training to technology and upscale your customer support solutions fast.
Moreover, we offer three solutions designed to meet every business's needs, regardless of size or industry:
Our most flexible Burst solution means you only pay for the hours you need.
Our Seasonal solution helps you ramp up or down to adapt to your business cycles.
Our Core solution allows you to hire agents on extended contracts.
No matter what solution you choose, it's important to ensure that your customer service infrastructure is scalable to meet your customers' needs now and in the future.
The value of an effective response to fluctuating demand in customer service
The bottom line is that an effective response to fluctuating customer service demands requires thoughtful planning and preparation. By taking the time to anticipate and plan for changes in customer demands, companies can ensure they are always ready with a scalable solution that allows them to adapt to changing needs quickly. Leveraging flexibility and scalability is integral to any large or small business looking to provide excellent customer service while keeping its costs at optimal levels.
With intelligent strategies such as empowering staff, being proactive, and partnering with a talent marketplace for CS agents, businesses can remain agile and competitive while still providing customers with the quality of service they expect.
Are you interested in learning more about how Cocoroco can support your business to curb fluctuating demand in customer service? Book a no-strings-attached virtual demo today.