Fluctuating customer service demands during seasonal peaks can significantly impact your business, especially if you aren't adequately prepared to handle the increased call and ticket volume. Customer frustration and negative brand perception are significant consequences of poor peak management, but they are not the only ones.
Fluctuating call volumes and long wait times
Ensuring a successful call centre operation relies on various factors, and effective management of fluctuating call volumes is a critical component.
When the balance between incoming calls and available agents is disrupted, it can significantly impact customer service levels. Failure to manage fluctuating call volumes can result in missed and abandoned calls, extended wait times, and customer frustration.
"Your call is important to us…" but is it really? How long do customers expect to be on hold?
The average wait time within contact centres is 46 seconds across industries.
Source: Ozonetel
This means that, before even speaking to a customer service representative, callers wait an average of 46 seconds in a call queue.
Nearly 60% of customers feel that long holds and wait times are the most frustrating parts of a service experience.
Source: Zendesk
These statistics show that having a scalable and adaptable system in place to handle increased call volumes during peak periods while maintaining service quality is essential.
Reduced productivity in your customer service team
Reduced productivity can also be a consequence of poor peak management. For example, frontline agents constantly dealing with long hold times and abandoned calls may become demotivated, leading to lower employee satisfaction.
This can create difficulties for your customer service representatives in carrying out their responsibilities, leading to a potential drop in talented agents — partly because people want to work for companies that reflect well on them.
Speed and quality are equally important for 68% of service representatives.
Source: Salesforce 
In customer service, initial impressions are significant. For example, suppose your customer service representatives are slow to respond; there's a high likelihood that customers will switch to a company that prioritises their time – which brings us to the third way fluctuating customer service volume affects your business operations.
Negative impact on brand reputation and perception
If your customers receive a less-than-stellar customer experience, it can harm your company's brand reputation and hinder your ability to attract top-tier talent. Poor customer experiences can also increase criticism, negative feedback, and overall customer dissatisfaction.
Statistically, customers tend to share negative experiences more frequently than positive ones. They're also more inclined to leave negative reviews and spread negative feedback via social media and word-of-mouth to friends and family — something no business can afford.
Customers will tell an average of 9 people about a positive customer service experience but will tell 16 people about a negative experience.
Source: Zippia
Customer support scalability
During seasonal peaks, businesses often struggle with customer support scalability, unable to handle sudden spikes in customer demand. As a result, they find themselves overwhelmed with support requests and face the possibility of failing to meet their company goals.
A laser-focused strategy can make it easier to scale and handle high-traffic needs, especially if product issues require hands-on customer care, holiday spikes, or staff turnover.
With set customer service strategies, your business can improve customer satisfaction levels, optimise operations, and capitalise on revenue opportunities during peak seasons. Keep reading to find out exactly what your strategy for overcoming seasonal fluctuations in customer service should be.
Balancing staffing needs with budget constraints
While scaling your team up during seasonal peaks is important, scaling down during the troughs of your business cycle holds equal value.
While no one wants customers experiencing extended wait times or sub-par service, you could also find your budget quickly dwindling by holding on to too many customer service reps during slower periods throughout the year.
Maintaining the quality of customer service during peak periods
Consistency in customer service is key to building brand loyalty and maintaining customer satisfaction.
With the increasing use of technology and the rise of omnichannel retail, customers expect a seamless experience across all channels and locations. Therefore, ensuring your customer service is consistent across all touchpoints—including in-store, online, and through customer service channels—is essential.
Customers expect to receive the same level of service regardless of how busy you are. For example, one bad experience during a peak period can significantly impact customer retention and loyalty, leading them to seek alternatives, even if your products or services are higher in quality.
91% of customers are willing to switch companies after just one bad customer service experience.
Source: Zippia 
The Cocoroco solution
Based on the above insights, we know that fluctuating customer service volume can significantly impact your business. As the demands of customer service increase or decrease, it can affect your customer satisfaction ratings and strain your business operations.
Fortunately, Cocoroco offers tailored solutions to help you manage your customer service team efficiently and quickly scale up or down as needed.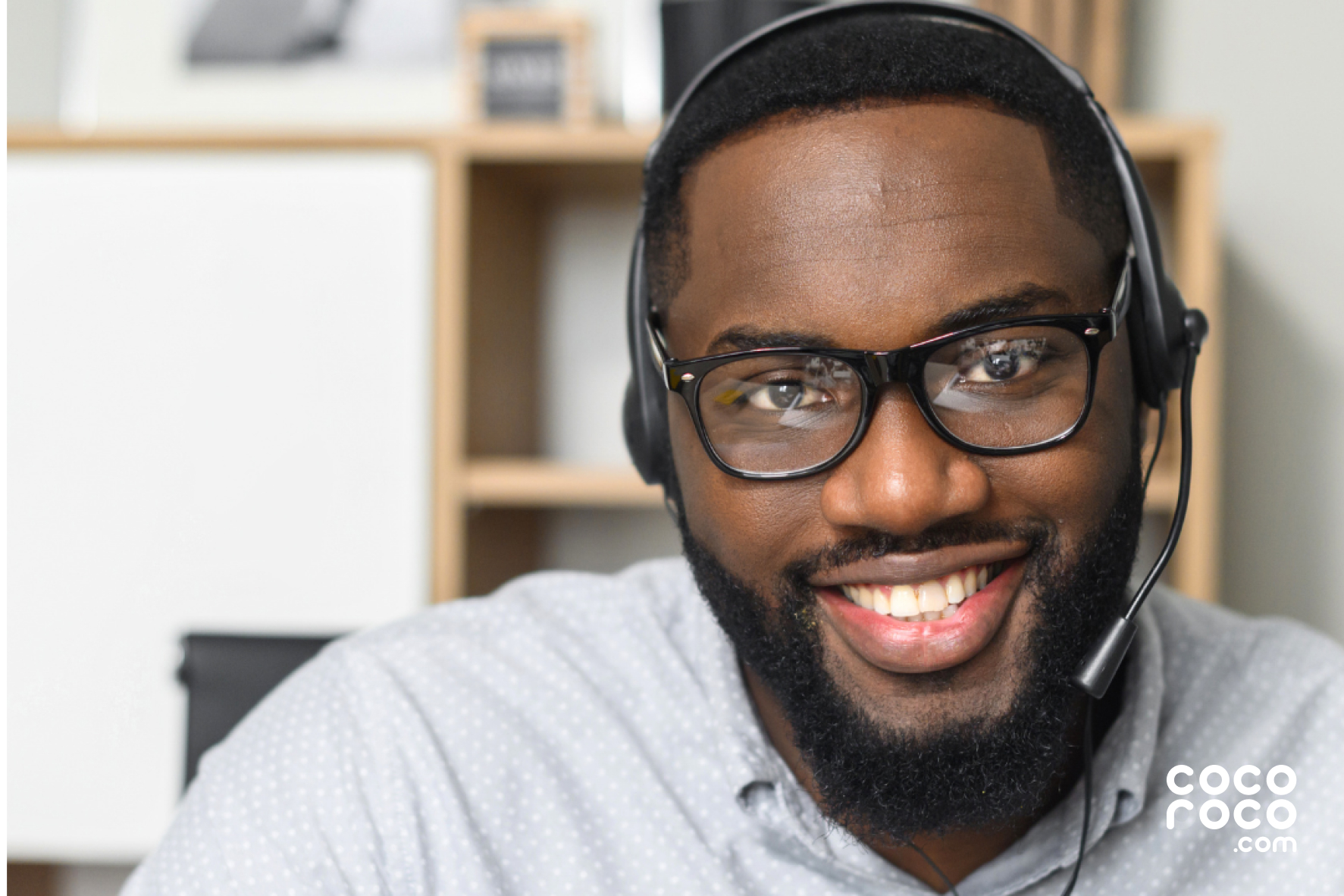 By utilising our platform, you can quickly ramp up your customer support team by posting jobs for free and accessing our pool of over 35,000 top-quality SHL-assessed agents, ensuring you have the right candidates applying for your job openings.
We offer two solutions to help you manage fluctuating customer service volume:
Reduce your backlog so you can focus entirely on your business.
Our Burst solution is ideal for clearing out your backlog quickly, leading to faster response and ticket resolution times and boosting customer satisfaction. The Cocoroco platform lets you find experienced agents who can start working on your backlog almost immediately, providing 24/7 coverage.
Prepare to support your customers when they need you the most.
Our Seasonal solution helps you scale your customer service team during seasonal peaks, allowing you to ramp up or down as needed. In addition, the platform enables you to decide when and how long you need agents with the right skill set to join your team, ensuring you can efficiently meet customer service demands.
Your business's Achilles' Heel to fluctuating customer service volumes
In conclusion, poor peak management can result in frustrated customers, negative brand perception, and reduced productivity in your customer service team.
Maintaining quality customer service and consistency during peak periods is paramount, as one bad experience can lead customers to seek alternatives. Your business needs to have effective strategies to handle increased call volumes, balance staffing needs with budget constraints, and ensure scalability and adaptability to meet customer demand.
Cocoroco's tailored solutions can help your business quickly scale your customer support team and efficiently manage customer service operations during peak periods.
Book your obligation-free demo today to learn more.