The quality of customer service agents can have a direct impact on customer satisfaction, retention, and loyalty, making it crucial to have an effective candidate screening process in place. In this comprehensive guide for hiring managers, we'll explore the art of candidate screening in the customer service industry.
How to craft the perfect job description to attract quality customer service talent
Crafting an appealing job description and getting it out in front of the right prospects takes serious work. A job brief is a marketing tool; you're selling your role to the people you want to apply to.
When compiling a comprehensive and appealing job brief, be as detailed as possible. Start with a job title that is clear, direct, and in line with similar CS-based roles at companies like yours. The more detailed and specific you are, the more likely qualified candidates are to apply, saving you time and resources when screening customer service candidates.
Understanding customer service means understanding your brand and your customers
Before you examine the primary responsibilities of a customer service agent, ensure you know exactly what makes your customer service strategy excellent.
By setting the standard for your customer experience goals, you'll have a laser-focused approach when defining your prospective agents' primary responsibilities.
4 core responsibilities for any customer service agent
Your customer service job descriptions should include a list of core responsibilities, many similar from job to job. But because each business operates differently, you should include any responsibilities unique to customer service representative duties at your company.
Here are some core responsibilities required of customer service representatives ranging from frontline agents and tech support reps to more senior customer service positions.
1. Delivering information
Customer support specialists may be responsible for providing information about your company's unique offerings and upselling related products or services when appropriate.
2. Providing proactive customer outreach
Studies show that today's consumers expect customer service to be more proactive and personalised. As a result, proactive customer outreach is becoming a standard duty for customer service agents.
Proactive support may include offering support before customers even ask for help. For example:
Through live chat
Informing customers about existing or potential product/service issues
Monitoring brand mentions on social media or in reviews
Asking customers for feedback or sending feedback surveys
3. Collecting and analysing customer feedback
A customer service rep's duties don't end at just responding to customers and closing tickets. Collecting and analysing feedback can also be one of their job tasks, collaborating closely with marketing on feedback collection and data analysis.
4. Developing and documenting customer insights
Customer service agents should deeply understand your company's products or services to support your customers in receiving maximum benefits.
They may support your marketing teams in developing and creating helpful content for customers and prospects, which can be anything from FAQs to blog posts that could help customers find answers, resolve issues, and use your products most beneficially.
Desirable skills to look for in prospective customer service agents
To succeed in customer service, candidates should possess a range of skills and talents.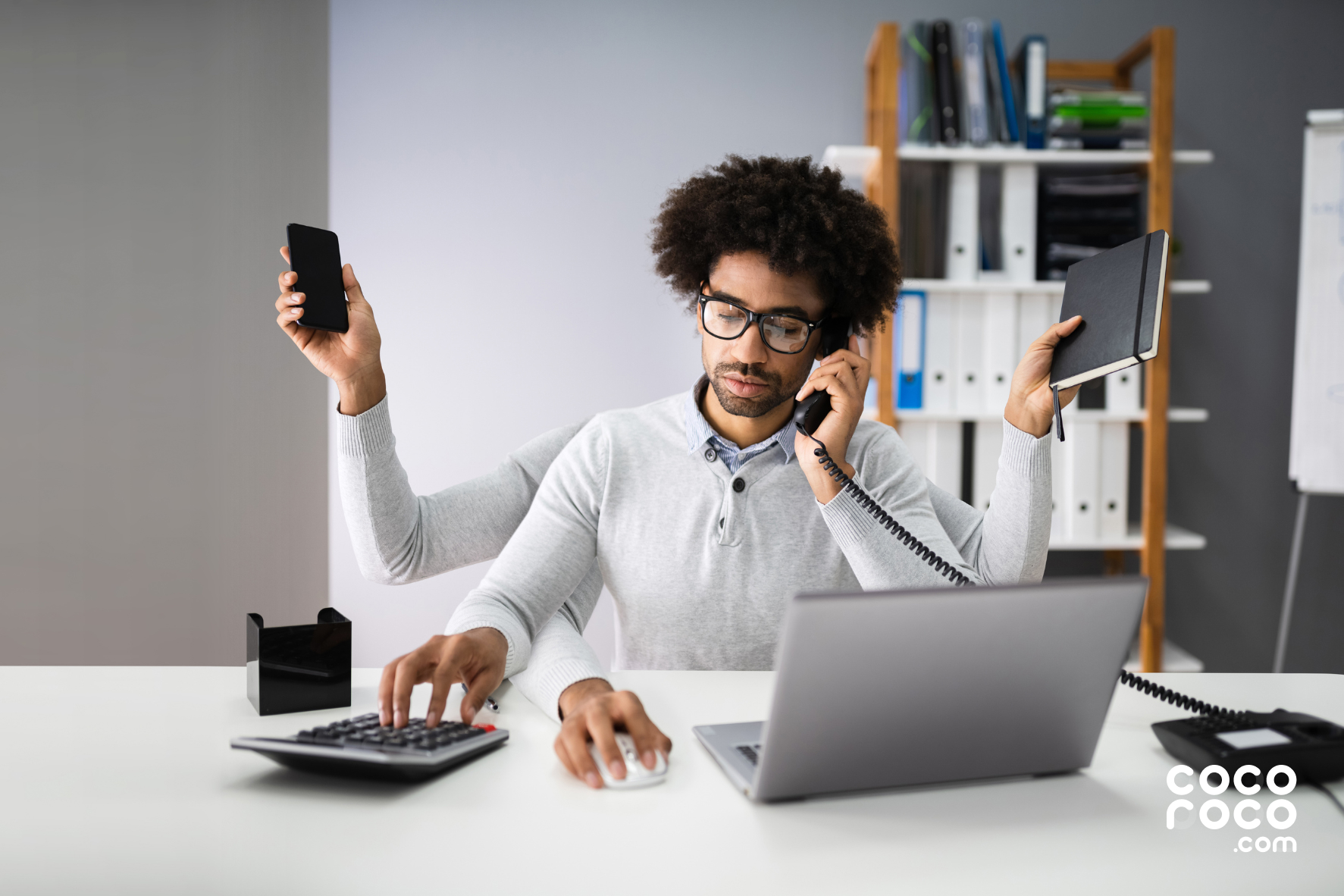 Candidates should possess a wide range of customer service soft skills, such as good listening, clear communication, emotional intelligence, and the ability to use positive language. Each soft skill will help them diffuse frustrated customers to ensure effective and successful complaint resolution.
Let's look at some of the key soft skills required for customer service roles — and remember to include any that may be unique to your business in the job spec.
1. Communication skills
Customer service agents need to communicate clearly and effectively with customers, verbally and in writing.
They also need to be proficient in speaking your customer's language, such as in cases where businesses require multilingual agents proficient in English and German, for example.
2. Problem-solving skills
Dealing with unhappy customers and handling complaints is unavoidable for many customer service agents, so they need to be able to think critically and solve problems quickly and efficiently.
3. Empathy
Empathy is a necessary skill for customer service agents, as they need to understand and relate to customers' situations and emotions.
4. Time management skills
Customer service agents must manage their time effectively to ensure they meet customer needs and resolve issues efficiently.
5. Collecting and analysing feedback
By collaborating with other departments that collect and monitor feedback, agents can follow up with customers to see whether they've solved their issues.
6. Digital awareness
There's a saying in customer service: "Go where your customers are." So, to effectively communicate and work with your customers, prospective customer service agents should be trained to understand the tools your call centre and customers use.
An example you could list as a requirement includes experience using customer service software like Zendesk or Freshdesk. If this isn't a prerequisite, specify that possessing these customer service skills would be highly beneficial but that in-house training will be provided.
7. Tracking customer service KPIs and metrics
Tracking key performance indicators (KPIs) and metrics is another responsibility of customer service teams. If you're looking to employ a more seasoned or senior agent, it may be beneficial if they have experience tracking KPIs. Those may include:
Customer Satisfaction (CSAT) tracks customers' satisfaction with your product, service, and support.
Net Promoter Score (NPS) measures how likely customers are to recommend a company, product, or service to their friends or colleagues.
Customer Effort Score (CES) evaluates the ease of your organization's service experience.
First Contact Resolution (FCR) gives insight into effectively dealing with service issues at the first customer contact.
Average Resolution Time (ART) shows how long it takes agents, on average, to resolve issues, tickets, and other metrics.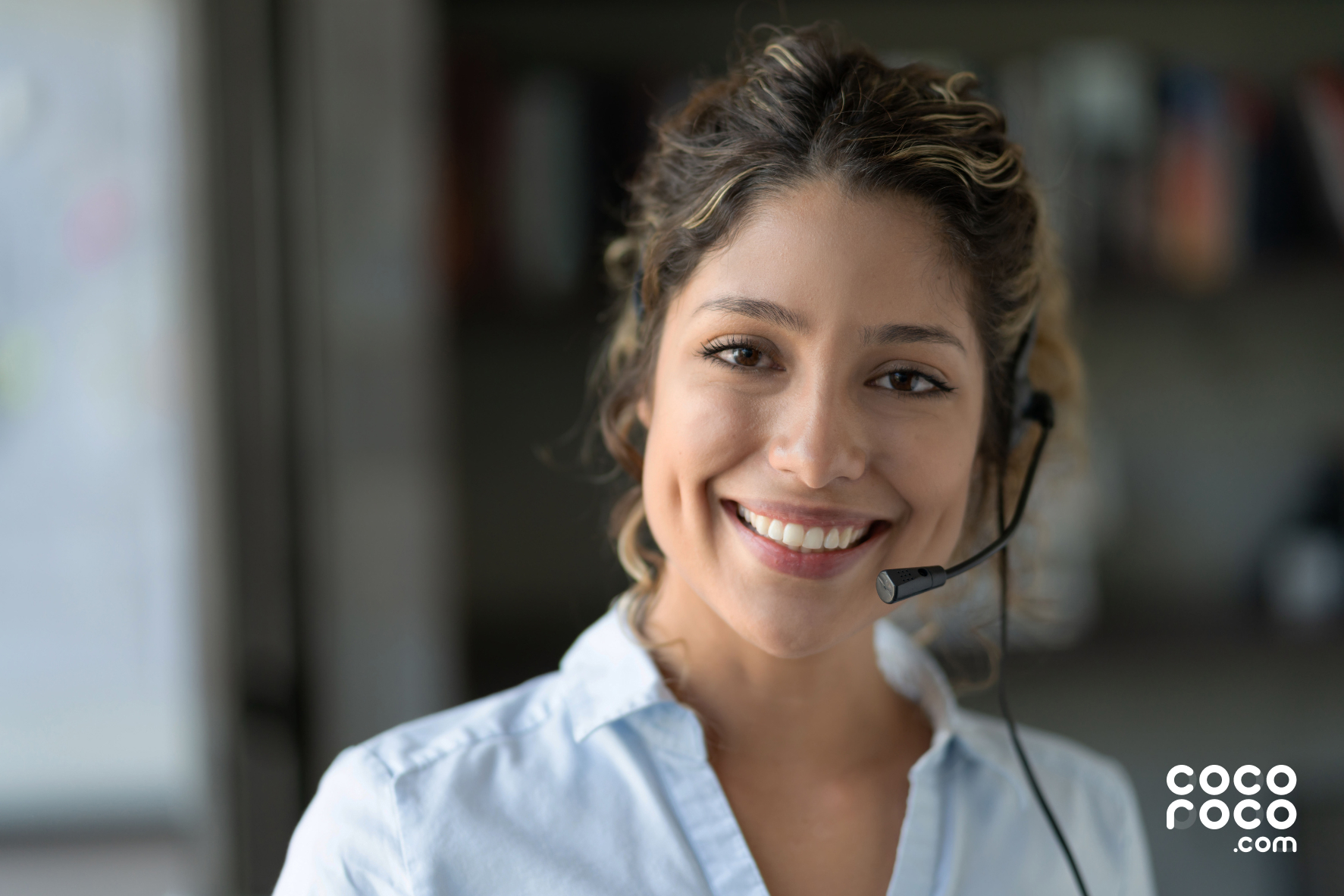 Defining the screening criteria for customer service roles
Once you understand the key skills and qualifications required for customer service roles, the next step is to define the screening criteria for potential candidates. Doing so will help you identify the best customer service reps and ensure you hire the right person for the position.
Excellent customer service requires employees who can pay close attention to their customers and understand their needs. Therefore, when screening candidates, it's important to look for applicants who have read your job description carefully and responded appropriately.
To assess their communication skills, consider using a simple screening question in the application process. The question should have an answer that is easy to find, so you can evaluate their ability to communicate it back to you rather than their technical knowledge or experience with your product.
Another way to measure their written skills is by requesting a cover letter to accompany their CV. With more time to edit and perfect their work than in a live support scenario, applicants can demonstrate their ability to write clearly and effectively.
Technical Skills
When defining the screening criteria, it's essential to consider the technical skills required for the role.
For customer service roles, this may include experience and a certain level of competency using customer service software, such as Zendesk or Freshdesk, or experience working with various social media channels if you require customer–agent interaction based on reviews or online queries.
It's vital to ensure that candidates have the technical skills required to perform the job duties effectively.
Soft Skills
Soft skills refer to a candidate's personal attributes, such as communication skills, problem-solving skills, and empathy.
These skills are essential for customer service roles, enabling agents to provide a positive customer experience and resolve issues effectively.
Cultural Fit
When defining your screening criteria, you should consider cultural fit.
Cultural fit refers to how well a candidate aligns with your company's values, mission, and working style. It's crucial to ensure that candidates share your company's values and fit its culture well.
The candidate screening process in customer service
Once you've defined the screening criteria, the next step is to implement the screening process.
The screening process is a critical stage in the recruitment process, as it helps to filter out unsuitable candidates and identify the best candidates for the role. Several steps are involved in the screening process, such as pre-screening, assessments, and applicant tracking.
Pre-screening
The first step in the screening process is pre-screening, which is an initial assessment of the candidate's CV or application form to determine if they meet the job's basic qualifications and eliminate red flags.
During pre-screening, the hiring manager can also evaluate the candidate's communication skills, attention to detail, and professionalism based on their application.
Assessment tests
The next step in the screening process is issuing assessment tests to candidates who pass the pre-screening stage. Assessments can help evaluate a candidate's technical skill set, such as their ability to use specific software and problem-solving capabilities.
Assessment tests can be administered online or in person as multiple-choice questions, problem-solving scenarios, or practical exercises.
Candidate shortlist
If an applicant has made it this far, it means that according to their CV and your application process, they're a qualified candidate and, therefore, a potential fit for the role.
Narrow applications by identifying great customer service agents and create a shortlist based on your screening process. Once you've identified a shortlist of the best prospective agents, you can begin the remote or in-person interview process.
Evaluate your candidate's customer service skills by asking thoughtful questions
Your interview questions should cover any gaps or uncertainties around the prospective new hire's soft and technical skills and an opportunity for you to get a feel for whether you believe they would be a good fit with your company culture.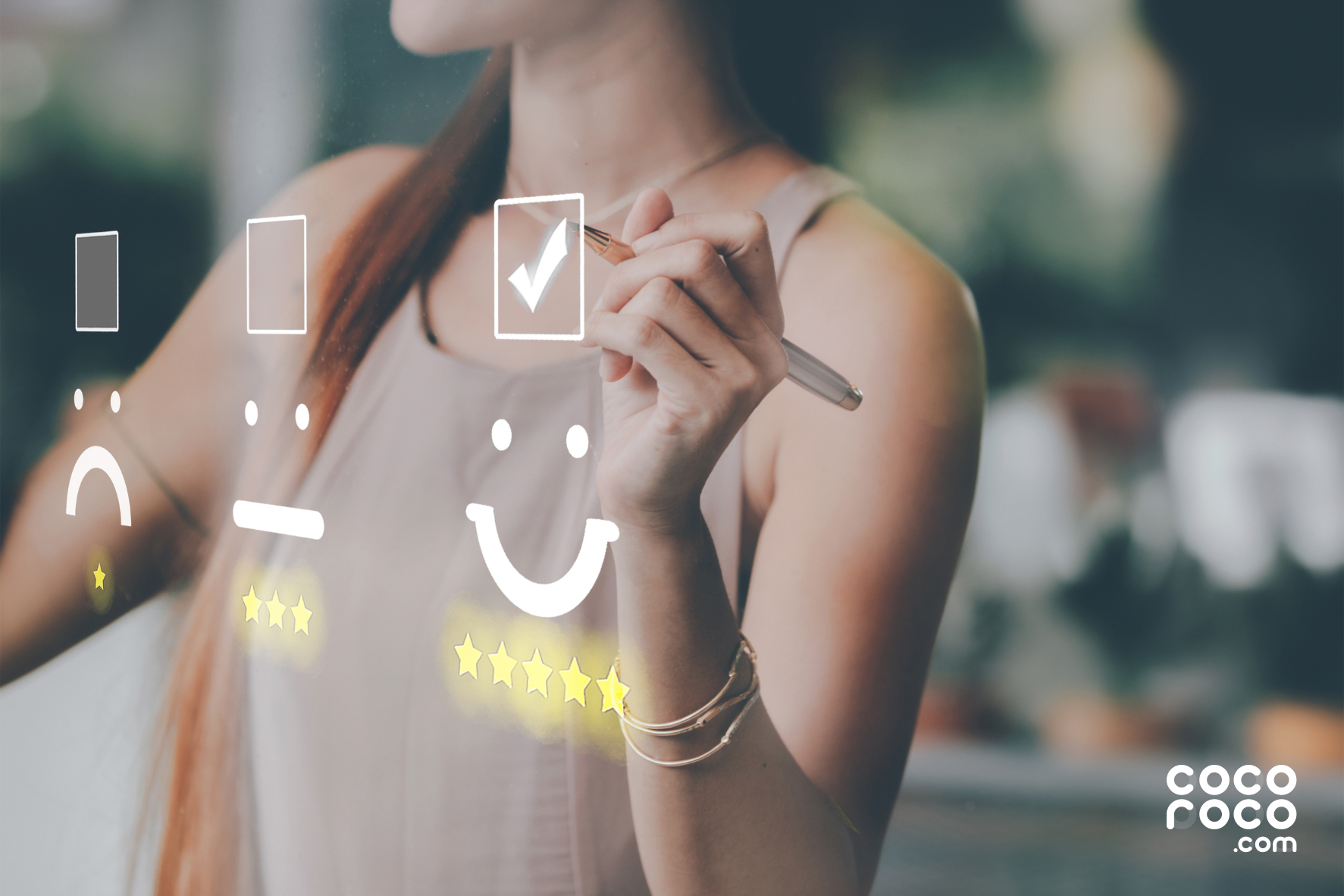 Ask thoughtful questions to envision how the prospective agent might function in this role. Remember to include general questions to learn more about their strengths and competencies.
Here are ten thoughtful customer service-related questions to get you started:
Give me an example of your most memorable interaction with an unhappy customer and elaborate on your approach and the outcome.
What are your most defining qualities that would add value to our team?
Why do you believe you are a good fit for this role?
Why is customer service important to you?
How would you describe an excellent customer service agent?
Describe a time you had to negotiate with a customer and elaborate on the outcome.
How would you define customer delight?
Can you describe a situation where you had to communicate with others on your team to resolve a customer issue or a complaint?
Have you ever experienced a customer service issue that required a creative solution?
Can you recall a situation where you were unsure how to assist a customer? What steps did you take to find the right solution to their problem?
How to spot talent when interviewing for CS roles
Learn what talents to look out for in potential candidates.
Communication skills
You're looking for candidates who have a natural ability to communicate effortlessly with others. This talent is vital for any customer-facing role. When looking for a top-quality candidate, use your interview questions to learn more about their verbal and written communication abilities.
Positive attitude
Agents who have positive attitudes are inspirational in the workplace. If you want to boost team morale and improve your overall customer service experience, you may want to find an inspiring candidate. Customer service agents with this talent tend to strive for success and have an infectiously positive outlook on life.
Negotiation skills
Customer service roles require agents who have strong negotiation skills. While some people may see negotiating as a challenge, skilled customer service agents may see it as an exciting opportunity.
If you find a persuasive and charismatic candidate, they may have a natural talent for tactful negotiation. You should be able to pick up on this talent quite quickly. After all, much of the interview process involves some negotiation.
A way with customers
Candidates who can anticipate a customer's needs are invaluable in customer service roles. When looking for a candidate with customer service skills, assess their problem-solving ability and actively listen. While empathy and interpersonal skills may come naturally to many, providing customer service excellence takes skill.
Data-based insights on finding good customer service talent

Time to hire
Time to hire is the time it takes to fill a customer service position. A long time to hire could mean your screening process is too lengthy, complicated, or even too vague, causing candidates to drop off or become disinterested.
The average length of the hiring process is 42 days.
LinkedIn
Over a month is a long time to wait for the right candidate — especially if your customer service department is under pressure to get through a backlog of tickets or you're anticipating a surge in queries due to a seasonal peak.
Lengthy hiring times mean you have to anticipate and think ahead, which may shorten your onboarding period. They may also throw your new hire into the deep end, with inadequate time to train and perfect their knowledge of your product or service. This could have detrimental consequences on your customer experience.
With Cocoroco, you could skip the long wait — find and hire qualified agents in 14 days or less.
All prospective agents who successfully apply for your job openings come to you fully SHL-assessed and ready to work. So once you've published your job opening, you can sit back and watch the talent roll in.
Our assessment process allows you to compare applicants to find the competencies and traits you want for your team. Each candidate's profile includes assessment scores, so you can see which candidates suit you best.
On average, human resource specialists spend nearly 1/3 of their workweek (about 13 hours) sourcing candidates for a single role.
Pulse
Based on these numbers, you're potentially losing out on valuable time and resources to source the right candidate. With customer service naturally yielding a high-turnover rate, is this adding value to your business' efficiency, or is it doing the opposite?
Using our platform will significantly reduce your HR specialist's time spent screening potential candidates from hours to minutes.
Our globally positioned customer service talent pool consists of over 35,000 candidates, pre-vetted based on their hard and soft skills, ensuring only the best of the best apply to your job openings.
We'll also handle global sourcing, screening, and payroll, so you can focus on scaling and managing your team.
Can your business afford a bad CS hire?
Your department may have experienced hundreds—if not thousands—of applications for just one role, so poor-quality candidates may sometimes fall through the cracks. Can your business afford the cost of a bad hire?
The average cost of a bad hire is 30% of that hire's annual salary.
Zippia
The good news is that we can help. Our in-depth assessment process ensures that your chosen hire is the best candidate for you.
Customer service agent retention
High turnover rates are a real problem and are especially common in customer service.
Agent turnover rates consistently hover between 30% and 45% globally, and the average tenure for entry-level agents is only around a year.
Customer Experience Magazine
As experts in the field, we've put together some key talent acquisition strategies for customer service agents that may help your business avoid that dreaded churn.
The bottom line
An effective candidate screening process can make the difference between a great and a good customer service experience.
By understanding the role of a customer service professional, defining the screening criteria, and implementing a robust screening process, you can improve the quality of candidates, reduce the time to hire, and enhance your overall customer—and candidate—experience.
Skill assessments can also help your hiring managers optimise their time searching for the perfect candidate and streamline their screening methods.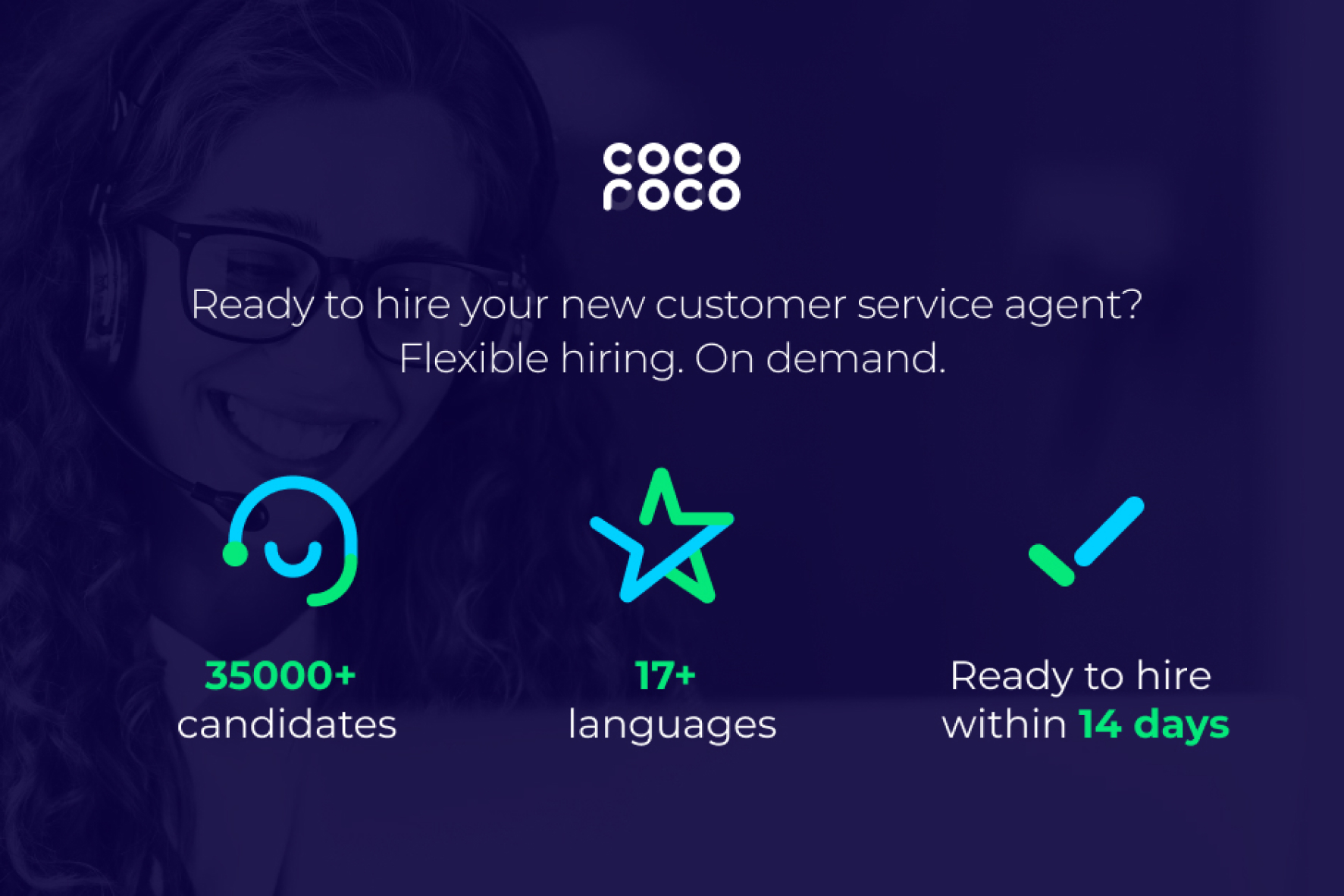 At Cocoroco, we understand the importance of hiring the right customer service agents. We are experts in providing flexible customer service solutions through high-quality customer service talent who are experienced remote workers, fully SHL-assessed, and ready to work within 14 days.
We pride ourselves on understanding your brand's core function, and we're here to support your customer service goals by offering you not only the best talent out there – but the best talent for your brand.
Our expertise and knowledge can help customer service hiring managers identify the right candidates and improve their hiring process. We believe in providing exceptional customer service to our clients and their customers, and we achieve this by providing the best talent for the job.
Book your obligation-free demo today!