We're living in the 'Experience Economy,' a term first used in the late 90s by B. Joseph Pine II and James H. Gilmore. In the Experience Economy, businesses that successfully sell memorable experiences to customers will thrive over ones that don't.
So if you aren't already focusing on your customer experience (CX), it might be time to re-examine and realign your organisational values.
Remember, the customer service you offer falls into the larger realm of your overall CX. Therefore, you must first reconsider your existing goals to transform your service.
And if you're not quite sure where to begin or how to get started, why not draw inspiration from some of the best books about customer experience?
Customer experience books serve as practical guides that offer you actionable insights into how you can transform your CX, offer the best customer care, increase customer satisfaction, boost retention, and plump your bottom line.
Why does keeping up with customer experience knowledge matter?
Customers today are scrutinising your products and services more closely than ever before.
And in a highly competitive business climate, every organisation is looking at newly emerging patterns and paradigms for their CX today. You'll see many customer experience books regularly on bestseller lists because everyone right now is looking up how to top their CX game.
Customer experience books help you create great CX by addressing every aspect – the quality of your customer care, advertising, packaging, product features, ease of use, and reliability – and raising it above scratch as your company's public offering. Furthermore, this will massively impact your customer service offerings, so you can't afford to sleep on your CX goals.
5 CX goals to embrace in 202 based on the industry's best books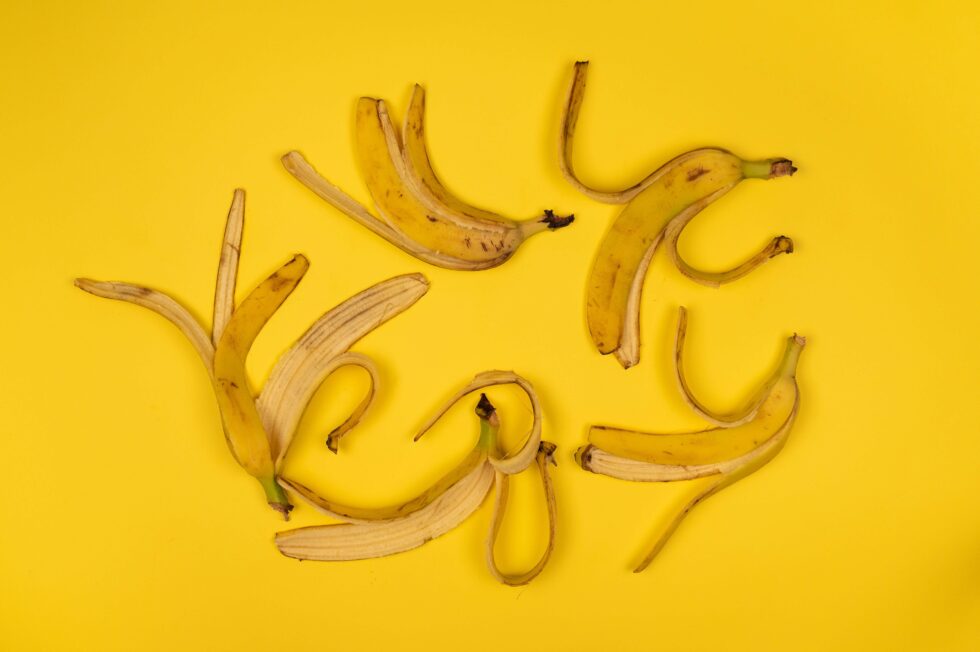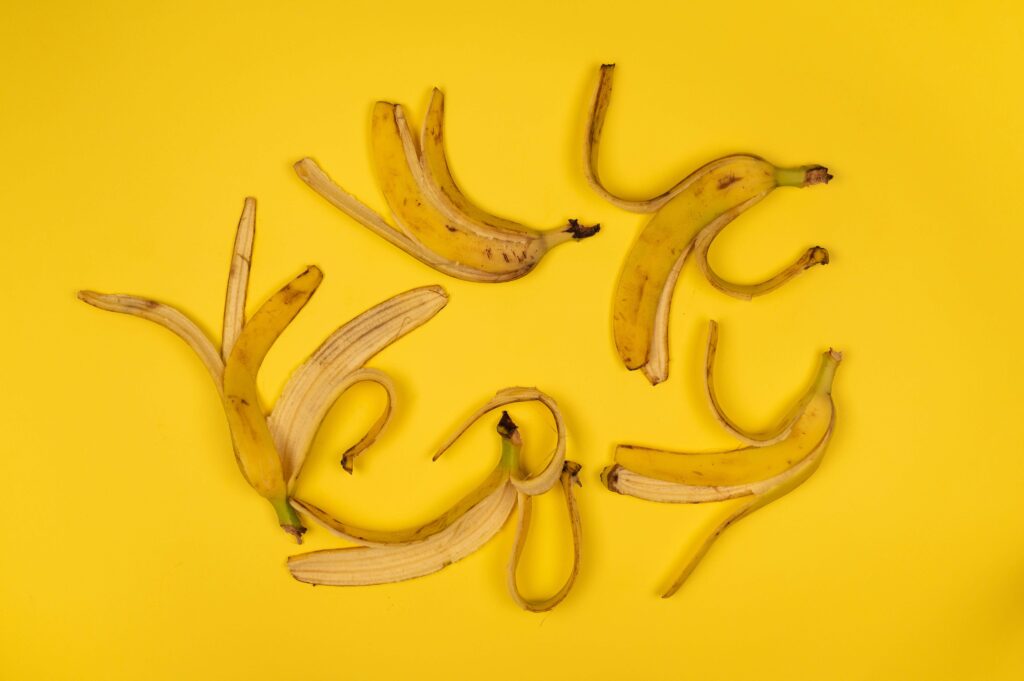 With businesses competing almost solely based on CX, it's vital to stay ahead of the curve and embrace all the changes the marketplace throws at you.
An accelerating digital curve and array of self-serving automation options have raised consumer expectations.
Many customer experience books focus on meeting your customer needs and increasing your value proposition by embracing the right CX goals to get you on the path to customer success.
So which CX trends should you focus on in 2023?
Go remote and embrace the virtual
Deliver better CX by going remote with your customer service. Remote customer service solutions enable your support staff to meet your customers where they are already – in the digital space.
You can easily offer 24×7, multilingual, high-quality customer support while increasing your savings on real estate and resources. You can even innovate and create online service events to target and engage with your digital customer base effectively.
Boost engagement the right way 
Ensure you have the best support agents for the job and give them the most effective tools for their work. Energise your remote team collaboration and update all the resources available to your support team. Outdated systems and processes should continuously be replaced with newer, more effective ones.
Ask yourself if you're understaffed, poorly staffed, or unprepared and make sure you hire right. Your customers deserve only the highest quality of talent on your team to engage with them.
Perfect an omni-channel service
While omni-channel is a watchword everyone's talking about, are you doing it right, if you're doing it at all?
It's not enough for your brand to simply have a social media presence. Instead, you should explore omni-channel, connected conversations with your customers, whether on Facebook, Twitter, WhatsApp, or Instagram, and integrate those conversations into your service strategy.
Use analytics to improve strategy
Thanks to AI, you now have a string of handy tools like text-based analytics and big data processing to help you understand where there are blockages in your product or service.
Why hand out customer satisfaction surveys and net promotional scores if you aren't going to track them and adapt your offerings accordingly? Analytics and data can help you genuinely understand your customers' voices.
Personalise customer interactions
While we're all rushing headfirst into the digital era, it's more important than ever for your brand to speak to customers in a human voice and sound authentic, not robotic.
Personalise your customer interactions to the highest degree you can, and don't just fix what's broken after customers reach out. Instead, make sure you create service initiatives to celebrate your customer when the going is good.
Customer experience books outline the CX goals your business should focus on, and how you can embrace them. By getting your CX goals right, you won't just survive 2023; you'll thrive.
15 best books about customer experience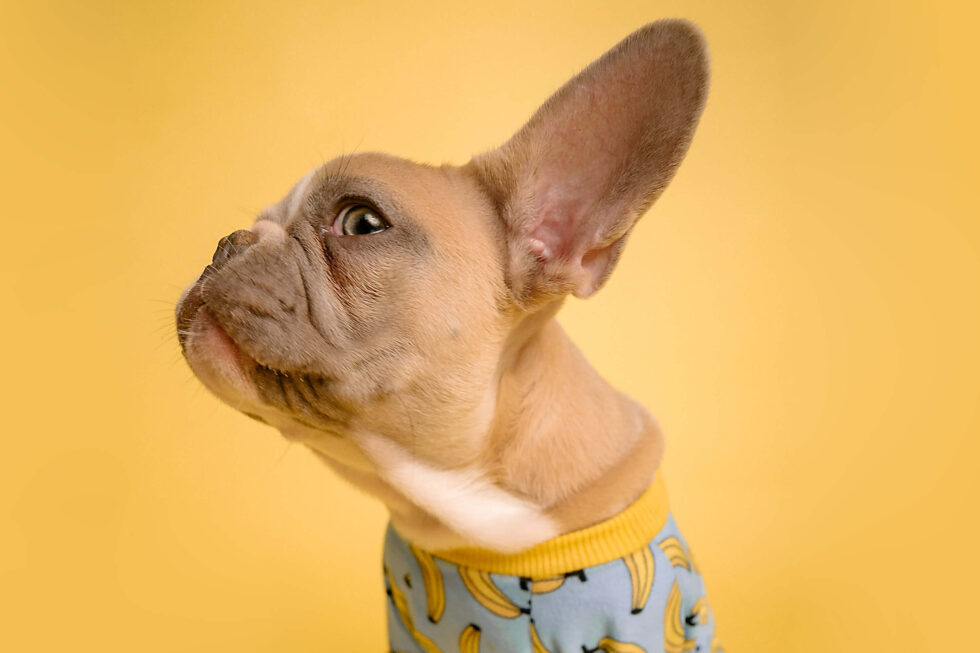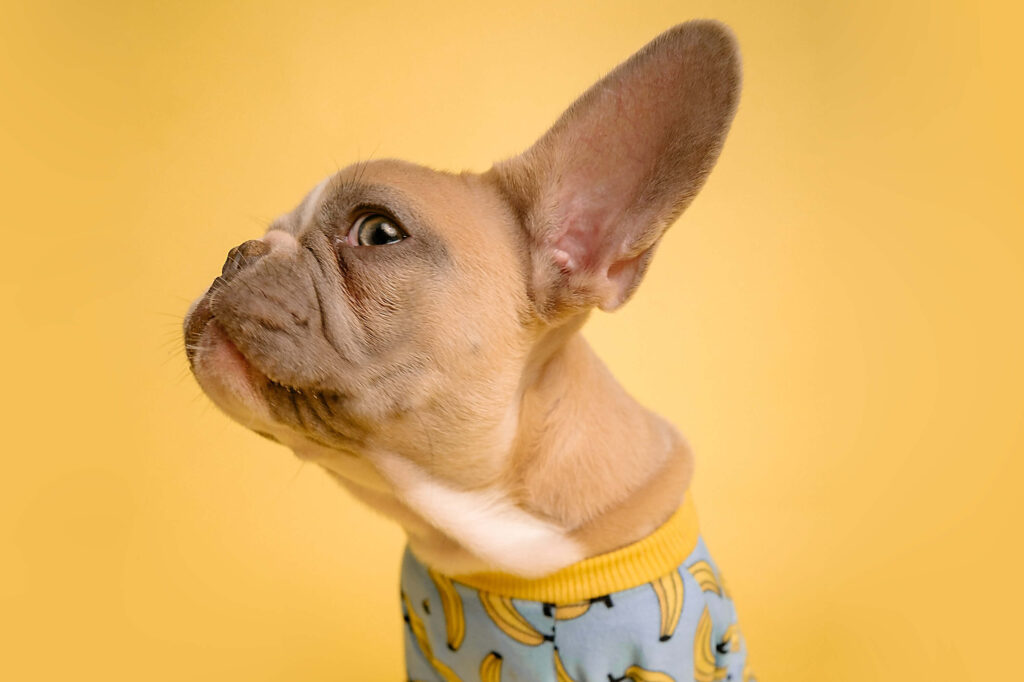 Some customer experience books have stood the test of time as evergreen and must-read CX classics, while other newer publications are poised to take the CX world by storm. Here's a sum-up of our recommended favourites:
1- The Cult of the Customer by Shep Hyken
In the competitive business world, it isn't enough to satisfy your customers. Satisfying customers is the bare minimum your business should already be doing.
"Satisfied customers are not loyal customers," says New York Times and Wall Street Journal's best-selling author, Shep Hyken. "Satisfactory is a rating. Loyalty is an emotion. Connect with your customers on an emotional level to move them beyond being just satisfied."
'The Cult of the Customer' is one of those customer experience books that can help business leaders focus on customer-centricity. It lets you draw inspiration from multiple customer journey case studies and is a goldmine for CX strategies.
Hyken's track record in customer experience management shines through the book. His clients include Abbott Laboratories, American Airlines, American Express, Anheuser-Busch, and AT&T – and that's just in the A's.
According to Hyken, "It is the total customer experience—not just customer service—that creates loyalty."
An evergreen amongst customer experience books, 'The Cult of the Customer' is good reading for all, from leadership to recruits. "Everyone – even those who have zero contact with a customer – has a role to play in the customer's experience."
2- The Customer of the Future by Blake Morgan
With "unprecedented experiences from digital-first companies like: Amazon, Netflix, Spotify, Apple, and Uber," your customers are already comparing "every other experience they have to those experiences," states Blake Morgan, a customer experience futurist.
"Everyone from the CEO down to the contact centre agent should know what it feels like to be a customer," says Morgan. And witnessing the speed of digital transformation today, there's wisdom in anticipating customer expectations.
Ranked high as one of the best books about customer experience, 'The Customer of the Future' outlines simple touchpoints in the customer experience to help your company succeed at embedding strong customer focus into every aspect of its operation and win at business.
3- Would You Do That to Your Mother? by Jeanne Bliss
With its tongue-in-cheek "Make Mom Proud Standard" on how to treat your customers, author and CX pioneer Jeanne Bliss seeks to turn around how businesses view the customer experience.
"Customers who love you will market for you more powerfully than you can possibly market yourself," Bliss shares. She sets out five simple Mom rules to transform your company culture and deliver outstanding CX, making this a unique read amongst customer experience books.
With case studies and actionable insights from at least 85 companies, Bliss shows how "Make Mom Proud" companies outperform their competition.
'Would You Do That To Your Mother?' encourages companies to do a complete 180 on the 'it's just business' philosophy and make business personal by asking one deceptively simple question: Would you do that to your mother?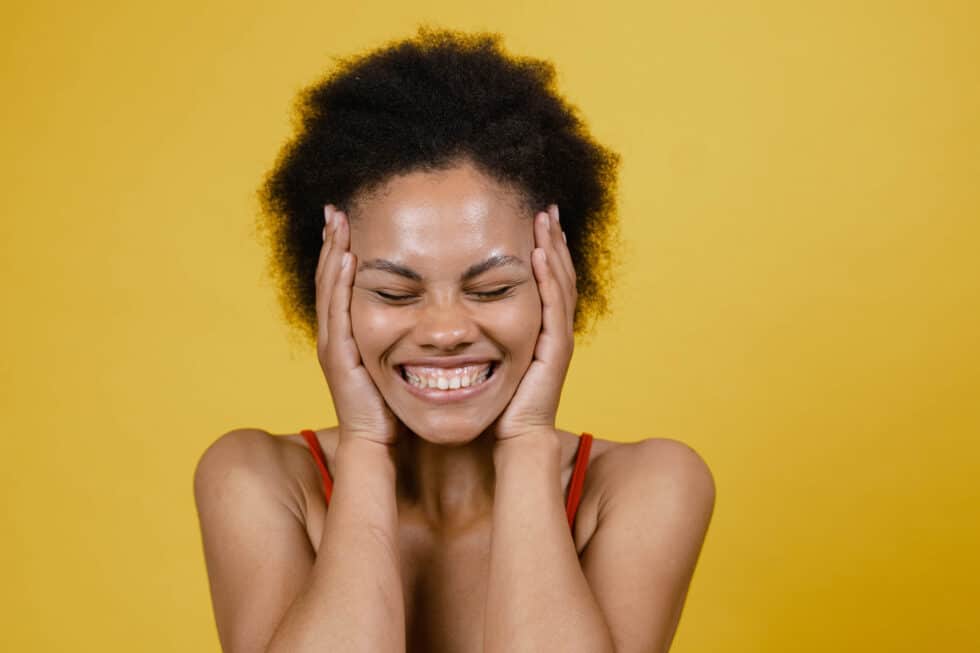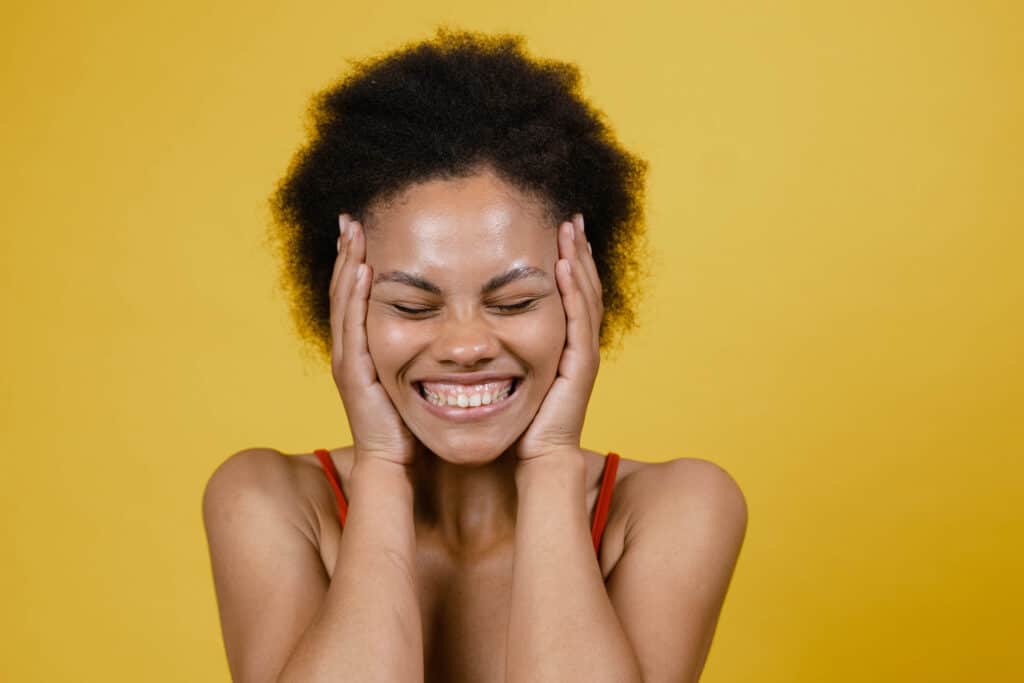 4- The Effortless Experience by Matthew Dixon, Nick Toman, Rick DeLisi
Turning conventional business wisdom on its head, the authors target the vital subject of customer loyalty with a breakthrough idea: forget the bells and whistles of astonishing your customers, just solve their problems.
Through the ages, organisations have spent considerable time and resources attempting to dazzle their customers with outstanding service experiences.
"Companies told us that they try to delight customers because they believe there are significant economic gains to be made by exceeding the service expectations of their customers," says Nick Toman, Gartner Group Vice President, and co-author of The Effortless Experience.
But in reality, this only creates feel-good moments with a low impact on loyalty or repeat business. It's the effort that matters, more than delight.
'The Effortless Experience' is on our list of highly-rated customer experience books because of its careful research on what generates customer loyalty.
It provides actionable insights, case studies, and templates to improve your service, cut costs, and generates satisfaction to win you true customer loyalty.
The kind that 'dazzle' fails to deliver.
5- Customer Understanding By Annette Franz
If there's one line to summarise the book, it's your guide to putting the "customer" in customer experience.
Author and Chief Experience Officer of CX Journeys Inc, Annette Franz, says, "You need to bring the customer voice into all meetings, decisions, processes, and designs. The customer must be at the centre of all you do."
Establishing how retention is hard work and more than 'delighting' customers, Franz stresses the importance of first understanding who your customers are, what problems they're trying to solve, and what they need done.
Once you understand your customers and their needs, you can create an action plan to put them at the heart of your business by helping them achieve their goals.
One of the best books about customer experience, 'Customer Understanding' provides surveys, data, and customer personas, and demonstrates how customer journey mapping is the backbone of CX management.
6- The Power of Moments by Chip Heath and Dan Heath
As customer experience books go, 'The Power of Moments' could also be found on the shelf of philosophical enquiry.
Professor of Organisational Behaviour at Stanford University, author Chip Heath delves beyond customer experience into the more fascinating mysteries of the human experience.
'The Power of Moments' explores what makes certain random events pivotal and whether we can create the most defining moments of our lives instead of leaving them to luck or accident.
"In life, we can work so hard to get the kinks out that we forget to put the peaks in," says Heath.
By giving customer experience managers actionable insights into manufacturing meaningful consumer experiences, 'The Power of Moments' shows you how to create richer and deeper customer experiences.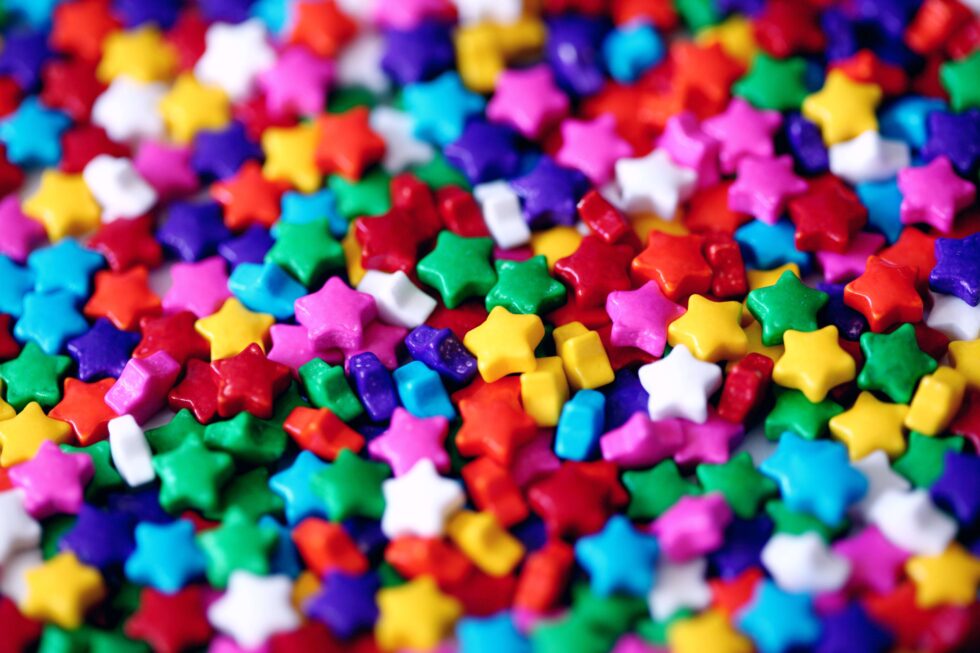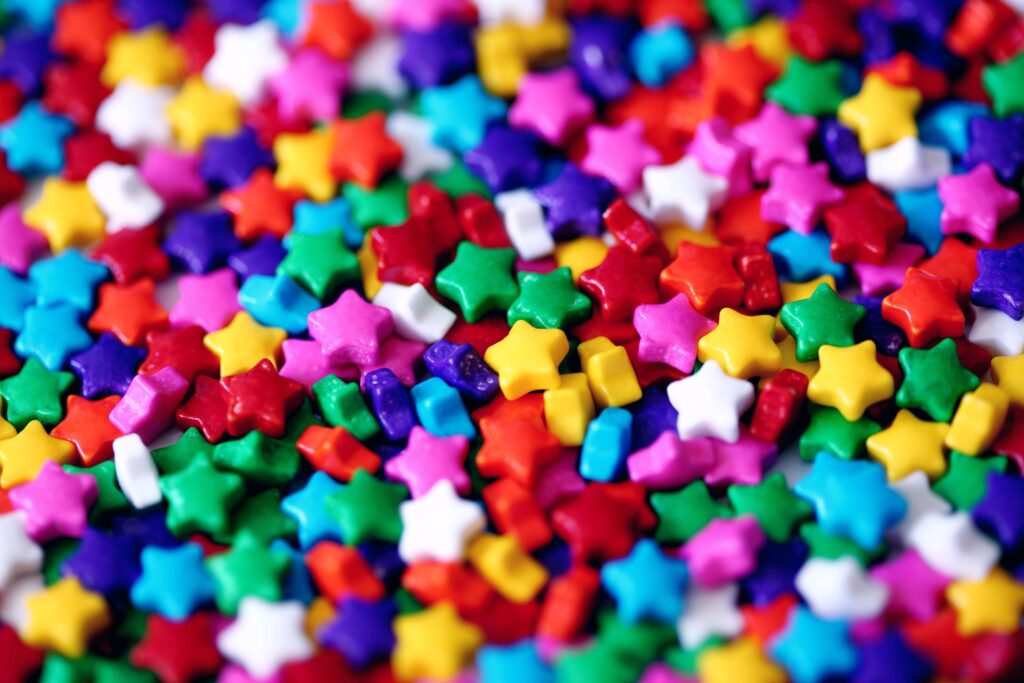 7- The Ten Principles Behind Great Customer Experiences by Matt Watkinson
This book targets business leaders, managers, and startup founders interested in improving their CX; it shows you how to achieve your goal without spending a fortune or getting tangled in complications.
As straightforward customer experience books go, author Matt Watkinson's guide is amongst the best. 'The Ten Principles Behind Great Customer Experiences' explains why many organisations fail to provide good CX by not understanding the craft.
Watkinson has famously tweeted, "The best thing to do with CX trends is ignore them. Master the underlying principles and you'll innovate."
By identifying core traits of effective CX, such as "reflect the customer's identity," "set and then meet expectations," and "put the customer in control", this book helps you realise your goals by mapping experiences towards customer success.
8- Hug Your Haters by Jay Baer
Exploring what he calls "The Science of Complaints", author Jay Baer explains why criticism is inevitable and how it's an exercise in futility to try and avoid it.
Instead, by embracing the haters and putting complainers to work for you, you can turn bad outcomes into good ones.
By dividing haters into offstage and onstage, Baer discusses key differences that set these two types apart and the best ways to deal with them.
'Hug Your Haters' uses thoroughly researched case studies from businesses worldwide and even includes a fold-out poster of "the Hatrix" with the best practices to handle hater situations.
The book's few examples of haters gone wild and crazy company responses add the humour you need to temper your own responses with composure and humanity in your CX.
9- The Guaranteed Customer Experience – Jeff Toister
According to author Jeff Toister, the one problem that frustrates customers universally is when your business fails to do what it's promised. And amazing them with service can't fill that hole.
"Customers lose trust when companies fail to keep their promises," says Toister. Therefore, your business must always meet its promise of a fantastic customer experience to attract and retain customers.
'The Guaranteed Customer Experience' describes how fraudulent advertising, substandard products, and neglected customer queries can cause harmful churn and an eroded customer base.
The book provides a deep dive into the best practices used by leading organisations to drive growth, revealing the real reasons people love these companies and stay loyal as customers.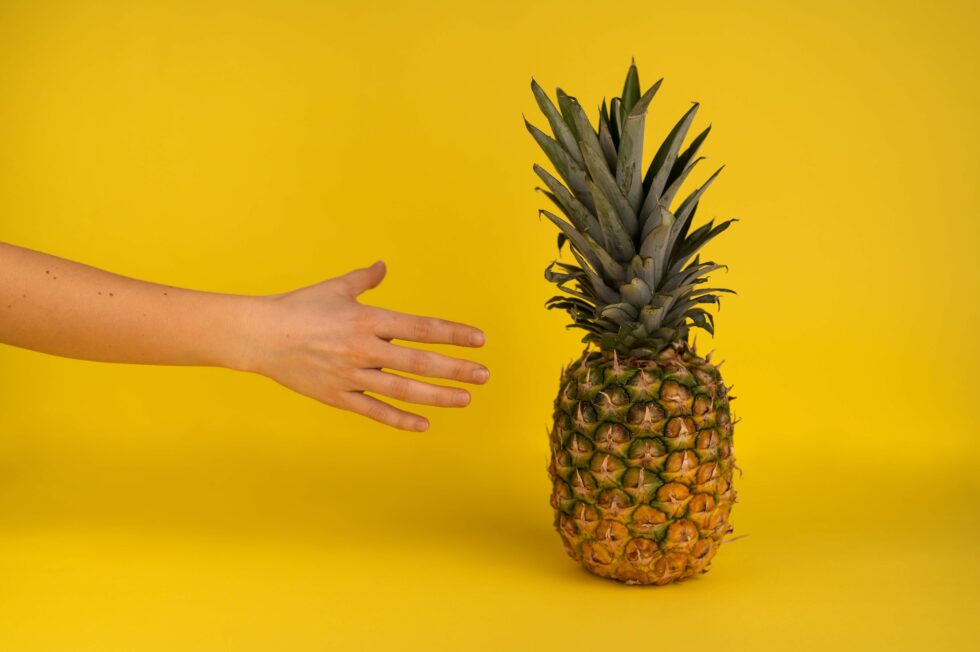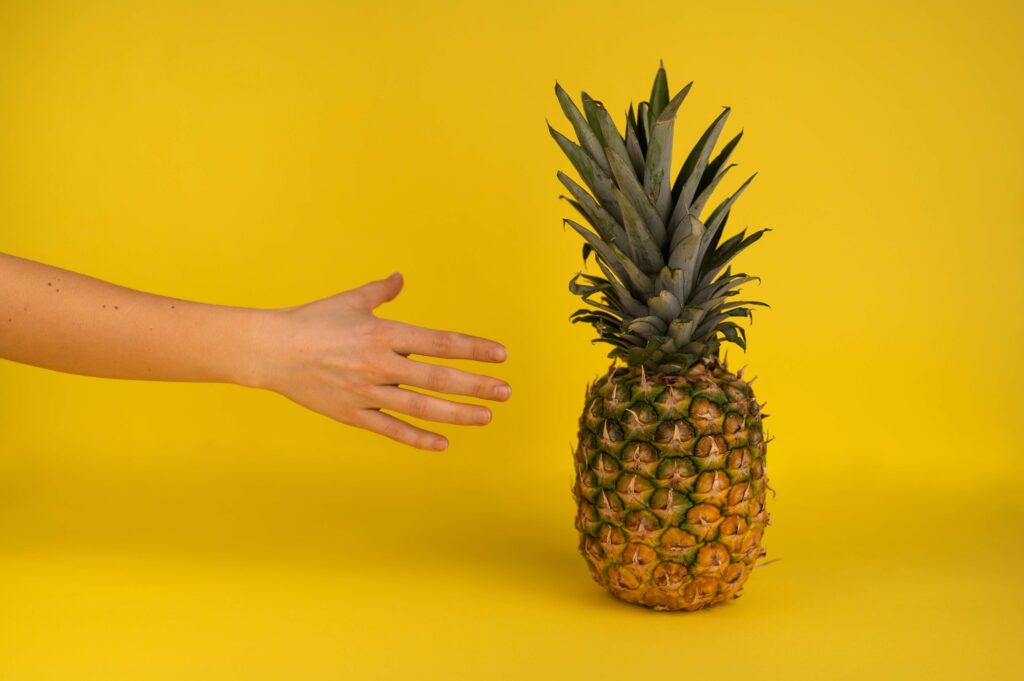 10- Mapping Experiences by James Kalbach
"Creating great experiences is not about individual touchpoint optimization but rather how touchpoints come together into a unified whole," says author James Kalbach in 'Mapping Experiences', a trailblazer amongst customer experience books.
"Visualisations inform strategy. They are a key way of seeing the market from the customer's perspective. Mapping experiences isn't a nice-to-have design tool; it's a must-have for strategic alignment."
By bringing visualisation and design into customer experience mapping, this book serves as a technical manual to guide CX professionals in the art of mapping experiences.
Using various templates in the form of diagrams, blueprints, and illustrated methods, 'Mapping Experiences' helps you plan outcomes for your customer experience by visualising values, deducting problems, and crafting viable solutions.
11- The Experience Economy by B. Joseph Pine II and James H. Gilmore
In the competition for customers' time, attention, and money, authors Joseph Pine II and James H. Gilmore state that fundamentally, "Customers do not want choice; they just want exactly what they want."
'The Experience Economy' stresses the necessity of CX in the current business environment and outlines its practice essentials.
By breaking down the customer experience into simple building blocks, you get a step-by-step guide to grab consumer attention, outshine your competition, and build an emotional relationship between customers and your brand.
12- What Customers Crave by Nicholas Webb
Author Nicholas Webb explores the customer journey by asking two vital questions: What do your customers love? And what do they hate?
Answering these two questions puts you on the path to customer success. 'What Customers Crave' is one of the best books about customer experience as it examines how our connected economy is drastically changing consumer expectations.
It addresses what you need to do as a business to stay on top. With extensive knowledge of the practice of CX, and customer journey mapping, Webb outlines key touchpoints on how you can build lasting customer relationships.
The book's many actionable insights on how customers think give you perspective for your decision-making processes and helps you reinvent how you connect with customers to avoid churn, boost retention, and create exceptional CX.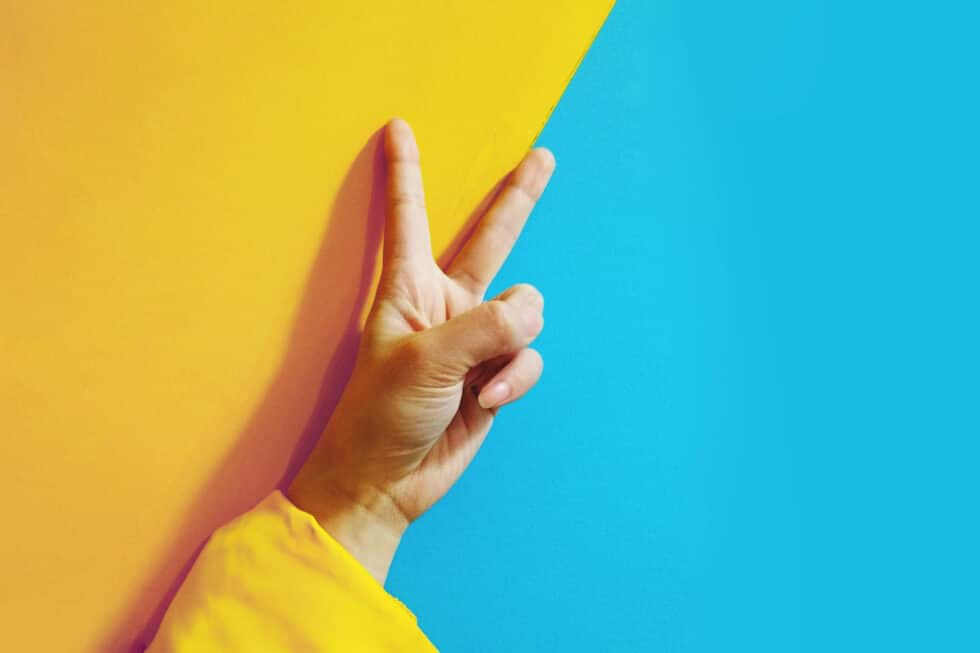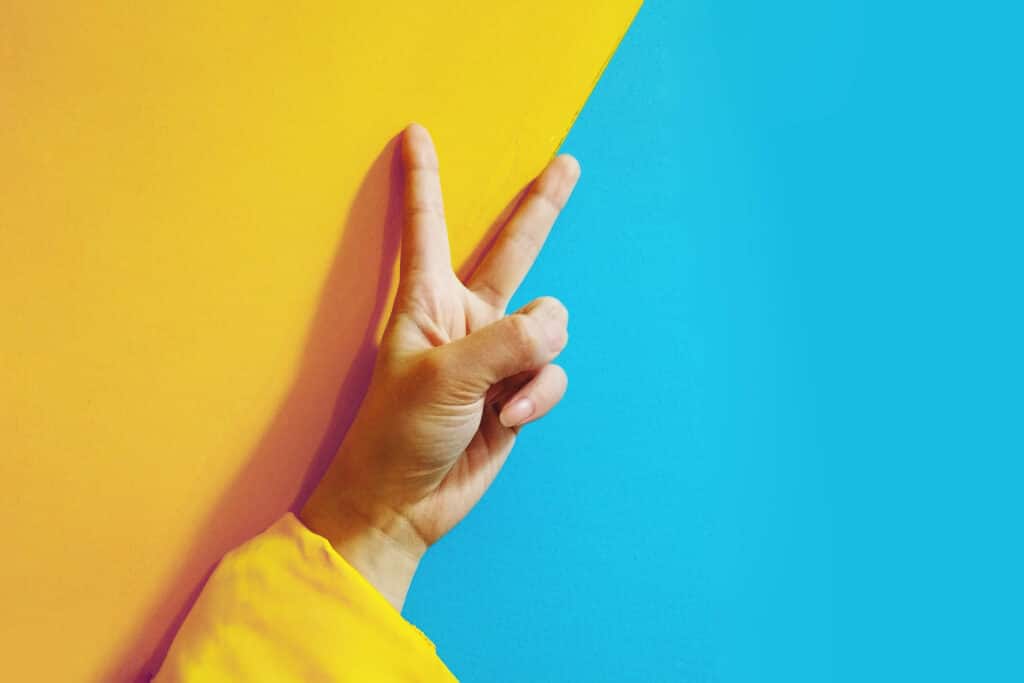 13- The Experience Maker by Dan Gingiss
The  marketplace is crowded, and constantly evolving. How can you stand out amidst tough competition when competing on price or product doesn't work as it used to?
Author Dan Gingiss believes you can, based on the unique CX experiences humans can deliver in a business.
A stalwart amongst the best books about customer service, 'The Experience Maker' focuses upon an oft-repeated but less followed truth in business: customers already spending money on you deserve more care and attention than new ones.
Gingiss coaches CX professionals and business leaders on how to create remarkable experiences for customers, which in turn ensures your customers become your best marketers and salespeople.
14- Delivering Happiness by Tony Hsieh
Although Zappos CEO Tony Hseih has already passed away, he lives on in the brand's outstanding service philosophy and depth of customer understanding.
'Delivering Happiness' is one of the best books about customer experience; it stands second to none. And while published in 2010, it remains just as relevant and insightful today.
This ultimate CX classic tells the story of Tony Hsieh and his company Zappos's extraordinary service philosophy and unique company culture.
At its core, the book affirms that, as humans, we all seek happiness in our lives so a company that focuses on making its employees, customers, and partners happy is bound to be successful.
15- Transform Customer Experience by Isabella Villani
Today's customers have the internet, smartphones, and social media at their fingertips. With information readily available, there's no shortage of other choices if your business doesn't do right by them.
And when savvy digital customers switch over to your competitors, they might never return. So how do you keep them?
Author Isabella Villani attests to the value of mapping their journeys and reshaping your goals by keeping customer experience at the heart of everything.
'Transform Customer Experience' offers real-life examples of work Villani has done with companies to deliver transformational CX from strategy to execution.
The year of the 'grand pivot' 
As the saying goes, change is the only constant. Therefore, staying flexible and being quick to adapt is a winning strategy for businesses in the immediate future.
2022 has been dubbed the 'Year of the Grand Pivot' by Forrester. Customers care about where they spend their money and expect brands to uphold inclusionary values for culture and diversity. But with the pandemic-induced scarcity of funds and resources, it's not about simply purchasing a product anymore—experiences matter.
These circumstances have led many companies to hyper-focus on CX to offer customers secure yet individualised experiences, and build stronger relationships with their brand.
Consider how Amazon saves credit card data but remembers user preferences and tailors its suggestions to the customer's taste. Or Netflix's self-adjusting viewing gallery that customises image thumbnails by analysing their previously-watched sessions.
To meet your CX goals, consider the potential within your support operation. Remote customer service can help uplift your CX, by offering immediate, painless, expert, and culturally-inclusive support when customers come to you with a problem or request.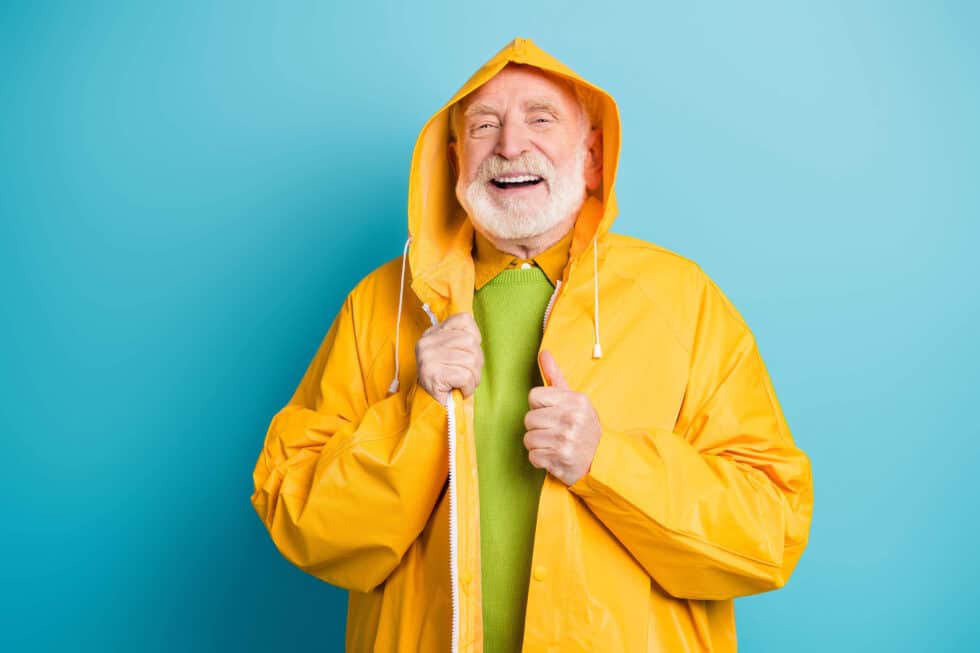 The Cocoroco solution
Remote CS is the need of the hour in 2023.
Today, you have to cater to customers by speaking their language and meeting them in their comfort zone: the digital world where Statista reports that over half a billion European consumers are already spending their time and money
As a company that wants to grow and establish a customer base, you need to inhabit the same space your customers are in to keep your finger firmly on the consumer pulse.
Cocoroco offers you the world's highest quality talent on a global platform to get you the perfect cultural fit you need for your remote support team.
With remote CS, you cut operational costs, save on real estate and resources, and boost growth while answering the needs of the modern consumer: instant, 24/7 service on-demand, available globally while speaking locally.
Going remote makes multilingual support easy and instant. You can offer all-hours service across every time zone while recruiting high-quality talent from around the globe.
Your loyal customers deserve no less.
Interested in knowing more? Contact us or book a demo. We're excited to share the dynamic future of remote customer service with you.