It's hard to dispute the benefits of a home office.
Remote working spares you the daily commute, unnecessary meetings, and expensive office lunches – helping you save money while working more productively.
Working from home also gives you more time with your family, which beats messaging them from the office any day and the comfort of a personal workspace.
Origami flowers, pets on your lap, soothing piano music, or a window with a view, working from home means less stress, more savings, and a better work-life balance. So it's no surprise a majority of the workforce is demanding remote working options from companies these days.
As more companies offer remote or hybrid working, streamlining your workflow and productivity should be your new focus. For that, it's essential to find and use the best productivity tools for working from home. These tools help you tackle the new challenges that come with remote work.
But what does a productive work-life look like in a home office?
Challenges of the remote work environment
Despite its benefits, working from home comes with caveats. The Buffer State of Remote Work reports the key issues people experience when working from home include:
Difficulty focusing
Difficulty prioritising work
Being unable to unplug
Collaboration and communication challenges
Interruptions
Loneliness
Working more
Home environments are very stimulating and can directly impact your productivity and ability to focus. But, will you stay just as motivated in the more casual workspace of your home?
How can you avoid being distracted by personal matters, prevent digital disruptions, and stay productive? What can you do to combat loneliness? And how do you end your working day when online addiction blurs your hours?
There's a line between work and personal life that can quickly get muddled if you don't draw one.
You'll need to prioritise the more significant components of your time online to optimise your productivity when working from home.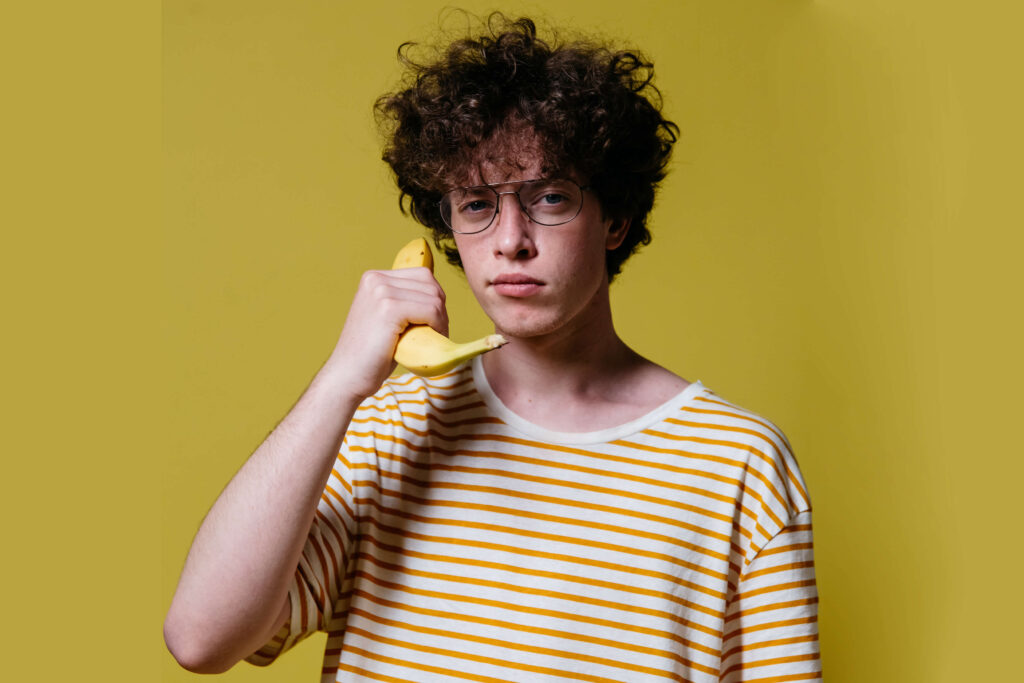 ➡️It might mean something simple
Like protecting yourself from unnecessary notifications, social media apps, pop-ups, and doomsday scrolling.
➡️ You may want tools to help you
Time tracking, focus, workflow, and project management software can get you up to speed with remote work.
➡️ Or you could just need a time out
There's software that can physically lock you out of your screen when your required hours are up so you don't end up overworking.
➡️ Remember, remote work is different to working in an office
Many productivity tools for working from home have been designed to help you work efficiently from a home office and answer your specific remote working needs.
What does a productivity app do?
It's easy to merge work with leisure when you work online, but doing so can negatively impact your personal and professional well-being. Productivity apps can help on hand to separate these two spheres of your life as a remote worker.
Top-rated productivity tools for working from home help you function to the best of your ability, get your work done and stop working on time.
They're necessary replacements for the physical systems and tools that do this in a physical office. For example, asking colleagues for advice, marking files with post-its, collaborating on whiteboards, and even leaving the office on time isn't organically possible when you work from home.
So it makes sense to find the digital avatars of brick-and-mortar systems to help you achieve the same results. And the best productivity tools for remote workers do just that.
There are tools to help you focus better, block distractions, establish a good working rhythm, and boost your productivity, so you finish work on time.
Productivity tools for working from home will optimise your new remote working life. They'll protect you from digital fatigue, help you prioritise work efficiently, and accomplish your goals to improve your work-life balance.
These helpful widgets, software, and apps fall into a category called productivity apps. They're modern tools designed to help you have a productive day working from home.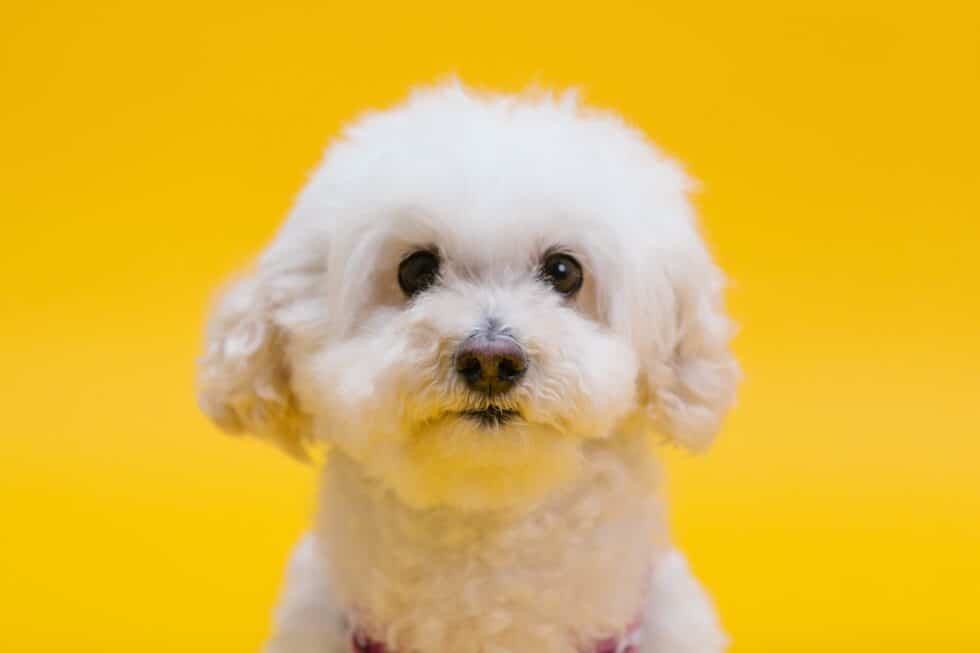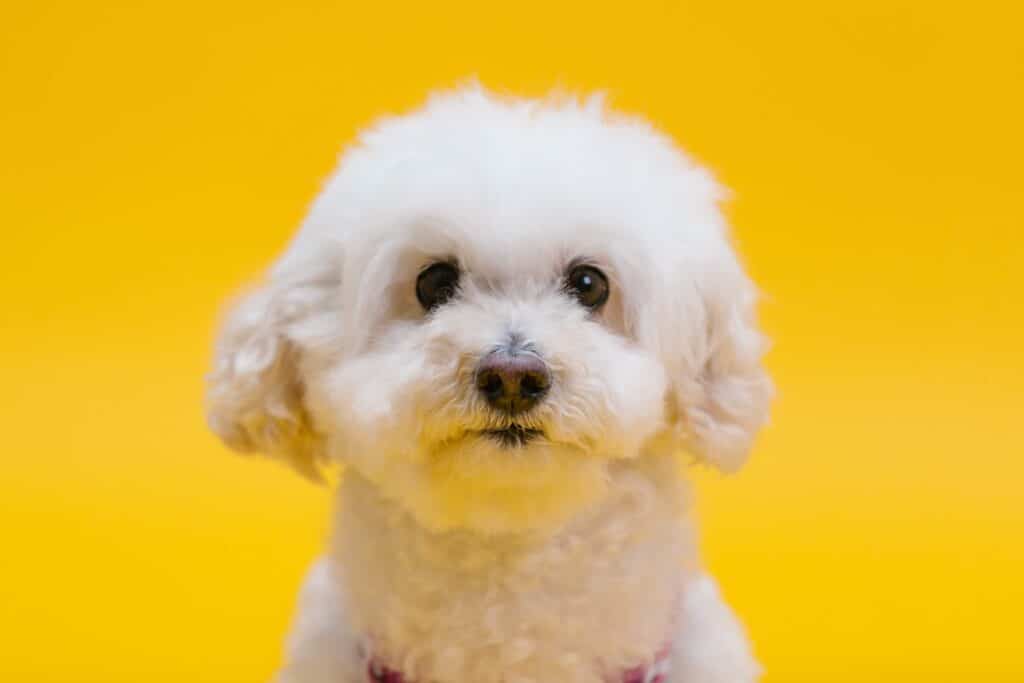 Types of productivity apps:
Productivity apps fall into the broad category of software designed to answer various online needs. For example, you might want an app that easily creates and organises your online spreadsheets and presentations or blocks unnecessary notifications.
Perhaps you need an app to streamline your workflow, manage your time, or keep your brainstorming sessions together for quick reference.
You also probably need an app that tracks your hours online, reminding you when to stop procrastinating and tune in or when it's time to switch off.
But which apps do it best?
22 remote apps to boost your productivity 
Using specially designed apps that fulfil different requirements can make your remote life more organised, and a breeze to work through.
From apps that can help you with time management and task management to full-on project management tools, here are some we consider the best in their categories:
As project management software goes, Asana is one of the best. Asana can be used for teams of all sizes and has many cool features even on its free plan.
Create and assign tasks, manage lists, boards, and calendars, schedule assignments with due dates, and facilitate team collaboration using nifty integration options.
The paid version starts at $10.99/month and offers more advanced features for businesses with creative and remote teams.
This little music-streaming app is a great productivity booster for people working from home. Select genres to help you focus, relax, or even take a power nap.
Brain.fm uses sounds proven to stimulate your brain and achieve specific goals. Want to meditate, relax, or work? The app will play the appropriate aural notes for you to get there.
Just select "Focus" and let the app do its thing. It's an inexpensive and easily accessible option to make yourself more productive in no time.
This productivity tool for remote workers is an ingenious website and app blocker that can also shut down your computer when you need to switch off from work mode.
You can block Internet access to keep offline functionality when working. Or freeze apps like Slack or email clients, so you aren't tempted to read late requests.
In its ingenious Frozen Turkey mode, you're totally locked out of your computer for a planned period.
Sounds extreme? It probably is, but if you struggle to switch off, it's great to have some help.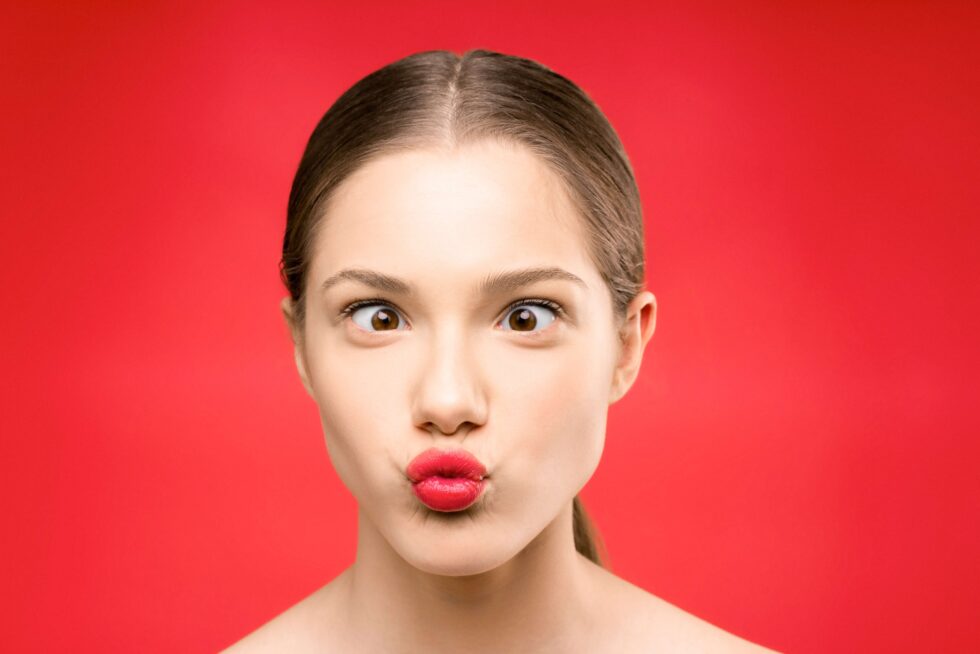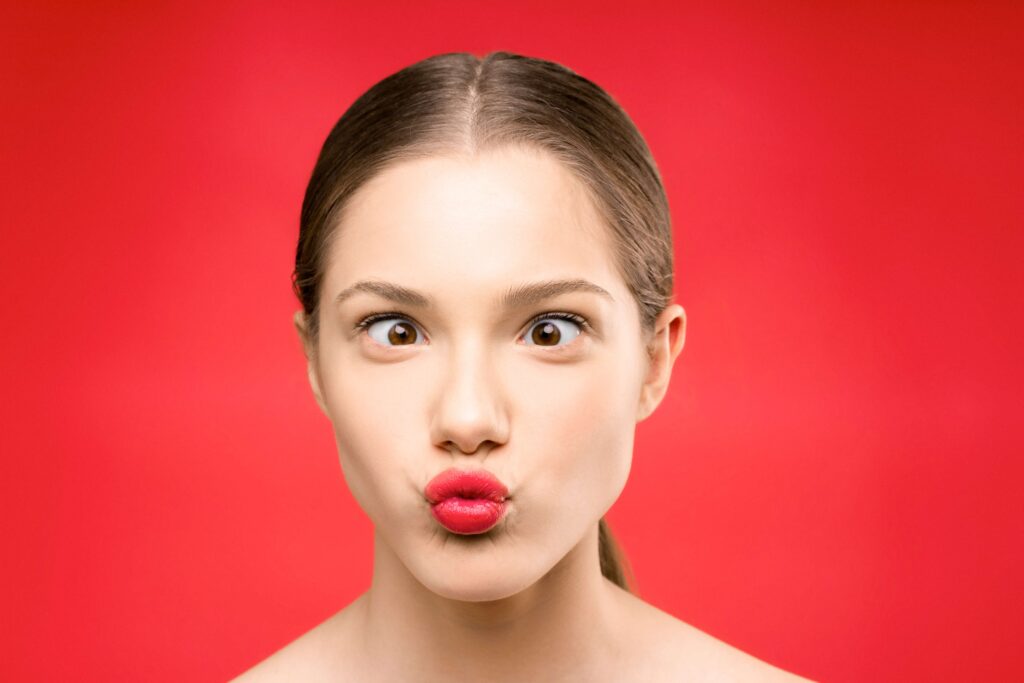 Dropbox is a free file storage and sharing client that lets you easily store and sync different kinds of data from any device.
The paid Dropbox service includes sending and requesting legally binding e-signatures online and managing business-critical information through secure link sharing.
Having one good note-taking app on your mobile is like finding the perfect jacket: once you've got it, you'll take it everywhere.
Evernote works across all platforms: mobile, web, IOS, Android, Mac, and Windows. It's intuitively easy to use, and you'll wonder how you were ever organised without it.
Categorise notes with different "notebooks," and make them private or share them with collaborators. You can pick card views, side lists, and snippets and get nerdy with how you organise your information using fun colours and fonts.
You can also add web clippings and images, record audio, and create checkboxes in a single note.
You're likely familiar with the concept of a synced team calendar, but Float takes it to another level. This little collaboration tool lets you plan smarter by giving you access to your team members' resources and bandwidth instead of simply seeing when they're in a meeting.
You'll see who's on the team, their roles and titles, the hours they're available for work, and a project's status, milestones, and real-time budget allocation.
A dashboard like this is handy for planning projects and staying on schedule.
Can we all agree we're bored of work emails? This communication tool lets you send quick little video messages instead of plain text, making team communication more fun.
Fluvid's browser extension app throws serious shade on the rest as screen recorders go. It lets you make training or onboarding videos, pitch decks, video presentations, and product demos.
You can also use it to quickly record and share a video with your team. Or screen record your meeting, so you don't miss anything while at the door for an Amazon delivery.
Fluvid lets you set up password protection when you're done recording. It also allows you to create custom call-to-action buttons, live stream, schedule a later viewing, and even see who watched your video.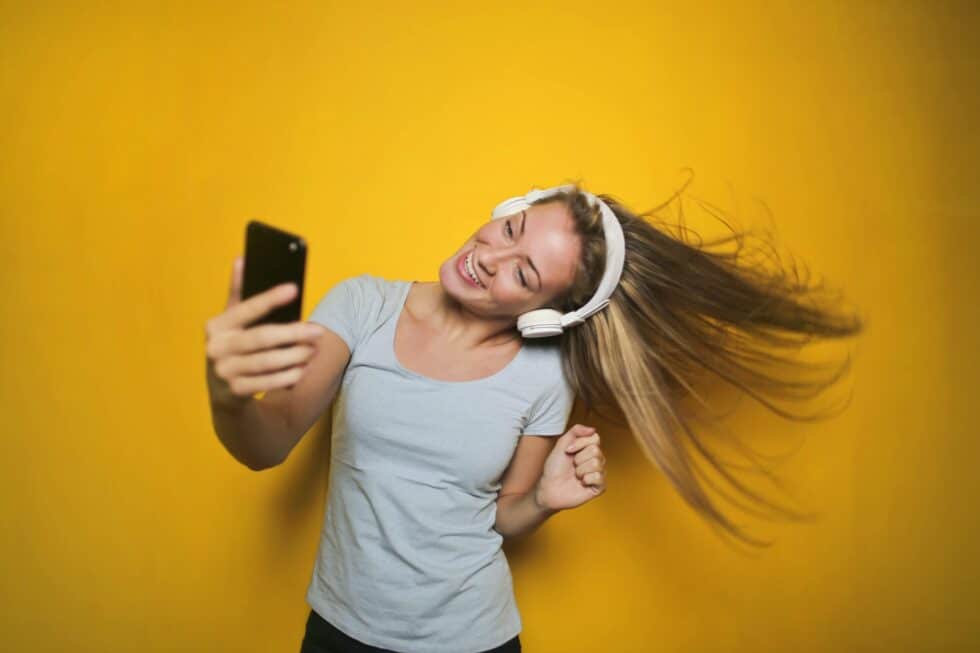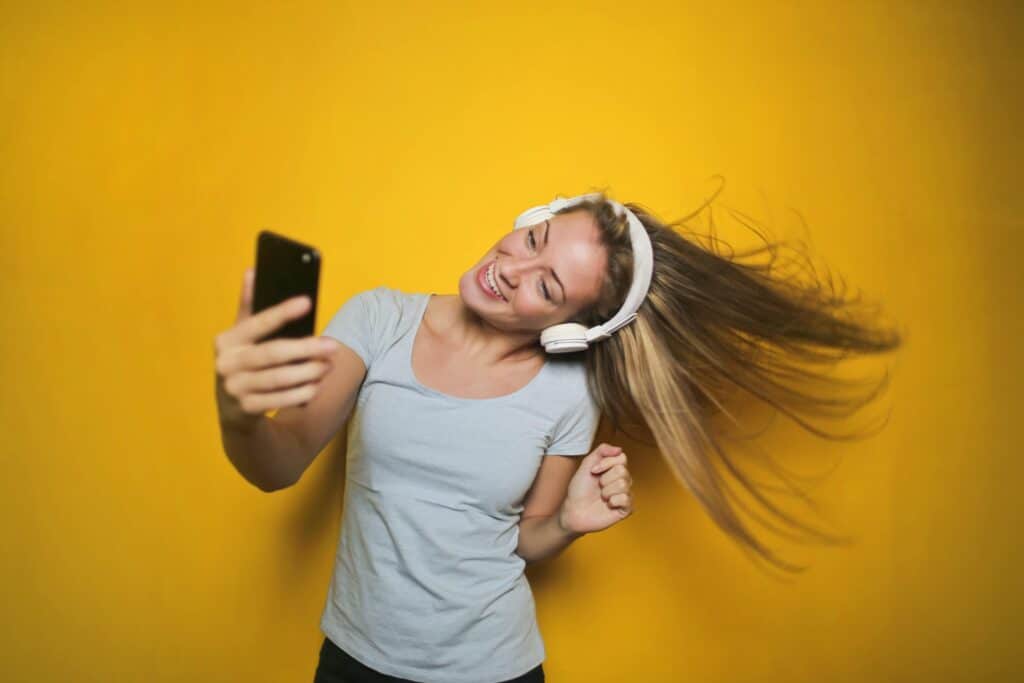 Creatively programmed, Forest helps boost your productivity and focus by targeting mobile phone distractions, a leading disruptor of productive work online.
Plant a tree on the app and watch it grow the longer you don't use your phone. Your tree dies if you use the phone before your Forest session ends. A series of successful sessions results in a digital forest, celebrating your progress gratifyingly to build better working habits.
Best of all, the app gifts you virtual coins when growing trees. You can use them to plant physical trees with international organisations partnered with Forest.
So you're not just getting work done but actually making life better while you're at it.
Forget about binders and registrars filled with notes and reports. Paperless is the way to go, and you might as well pick the most popular cloud-native platform for storage and sharing.
With Google Drive, remote team collaboration worldwide is simple and easy. Quickly upload and share documents, audio files, videos, presentations and photos with your team members. And seamlessly integrate your data with tools and apps your team is already using.
All the content you store is proactively scanned and removed if malware or phishing is detected. With all data stored in the cloud, your device has minimal risk through downloads.
Google has a high degree of privacy. Accordingly, you choose who can access your data, and to what degree: read access only, the ability to comment or even full admin edit privileges.
Mental health is a matter of global concern in our increasingly virtual world.
Headspace has over 70 million users worldwide and aims to help you find more joy, less stress, and great sleep by learning how to manage negative feelings and thoughts with mindfulness.
Available in free and paid versions, this mindfulness app has many exercise modules dealing with specific areas of mental health.
You'll learn to meditate, practice mindfulness, focus, de-stress, and even sleep better.
The biggest challenge for remote workers is how to eliminate background noise on a work call. Unfortunately, your home office is unlikely to be sound-proofed, and noise is a big part of everyday life: from car horns and barking dogs to chatter in your own home.
How do you avoid audio intrusions in a video conference with your co-workers or while attending online team meetings?
Krisp takes care of all of that. This simple but powerful noise-cancelling app turns off all background noise on either end of your call with one click.
It supports microphones, headphones, and speakers and is an excellent choice for remote team communication.
Good sound quality can determine the impression you leave behind at the end of your team call, so this app will always come in handy.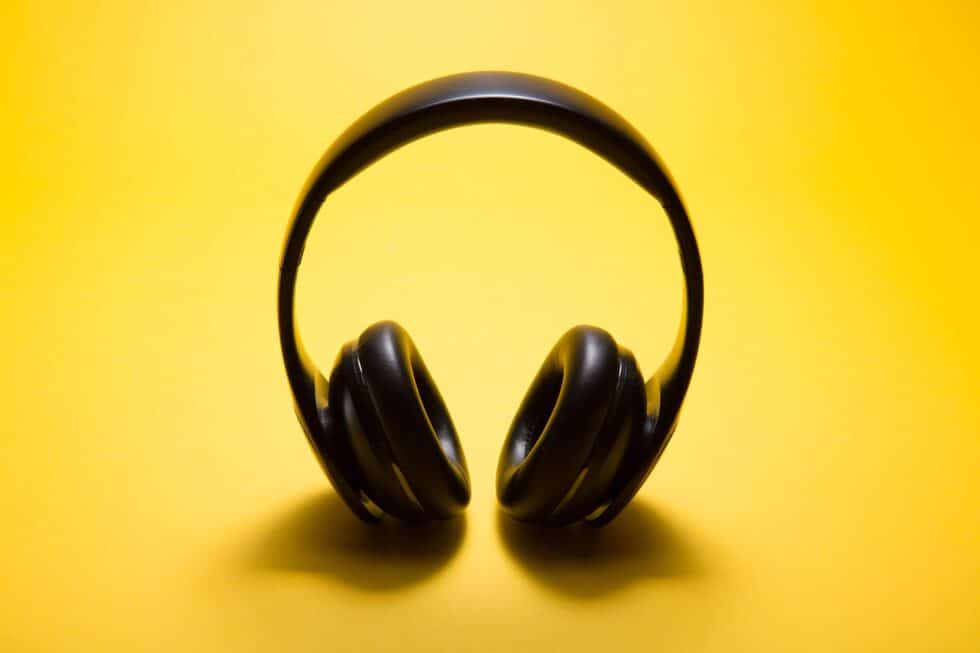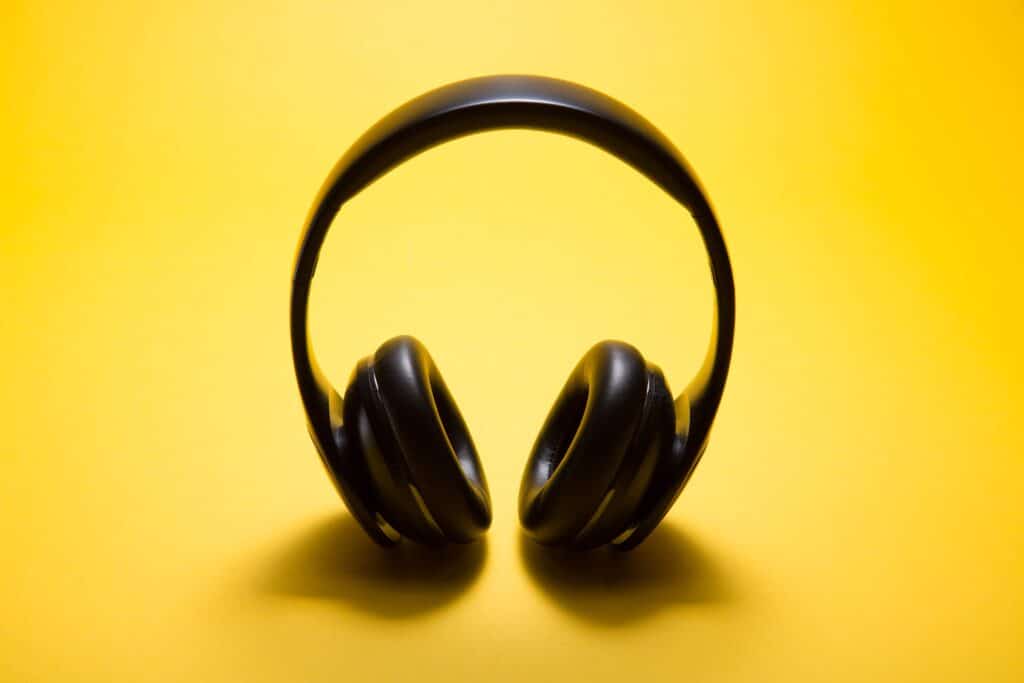 With group video calling, screen sharing, and screen recording amongst its key features, Teams has great video calling tech on hand, besides being the go-to communication tool for teams already working on the Microsoft platform.
Instant messaging, voice calls, file sharing, and other collaborative features make Microsoft Teams pack a hefty punch as a remote team collaboration tool.
So much more than a virtual pinboard for group brainstorming, Miro's infinite canvas brings teams together anytime, anywhere. Miro is an online collaborative whiteboard platform can be used to run engaging online remote meetings and workshops with your team for:
Ideation & Brainstorming
Research & Design
Strategy & Planning
Agile Workflows
The latest contestant in project management software, Notion, has an easy drag and drop interface. You can craft your dashboard, website, doc, or any system you need.
It's quick to create internal knowledge bases, assign and schedule tasks, design spreadsheets, and more. It even allows you to use emojis amongst its many other features.
You can also use thousands of community-made templates and integrations to make your online workspace stylish.
A text-extension tool is the digital avatar of shorthand for typing data quickly. Chrome-friendly, the ProKeys extension is quick to install and use with its user-friendly interface.
ProKeys helps you avoid typos and autocorrects while saving you time and effort when typing online. By saving complete sentences as short abbreviations, all you have to do is key in your short forms and ProKeys automatically fills in the saved text. No more repetitive typing, copy-pasting, or misspellings.
It also supports plain or styled text, syncs browser storage, lets you store clipboard macros, inserts macros for dates and times, and much more – if you give yourself the time to geek out with it.
With major brands like Airbnb, Starbucks and the BBC endorsing it, Slack is a globally popular team collaboration tool.
Why use an old-fashioned system like email for team communication in a modern workplace? Slack was built by remote workers for remote workers, making collaboration easy from anywhere, in real-time.
Make video and voice calls, exchange files, and integrate thousands of other productivity apps into your workflow. Slack organises instant messaging for collective teamwork.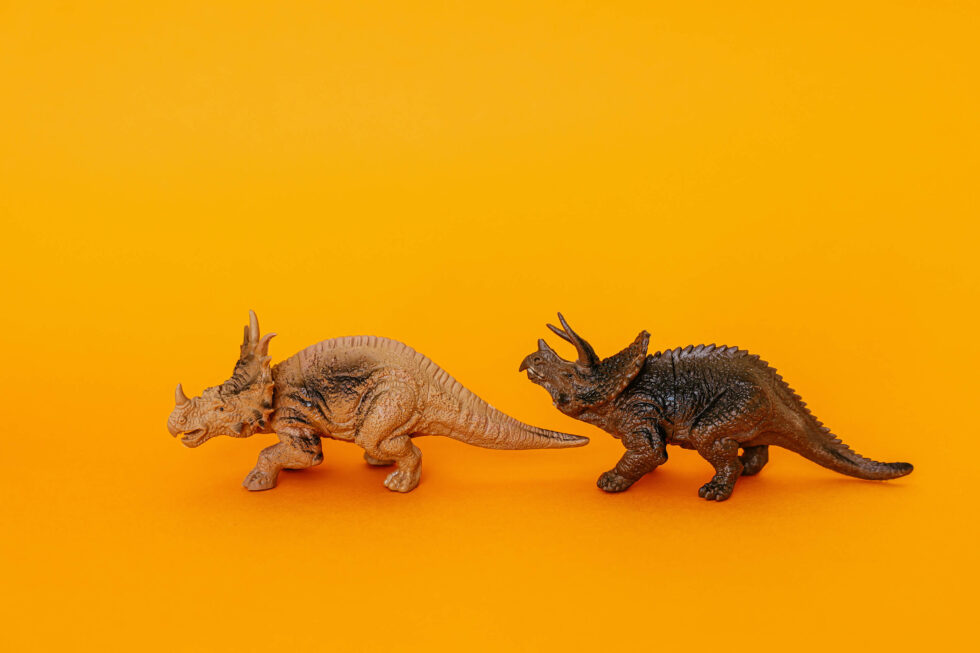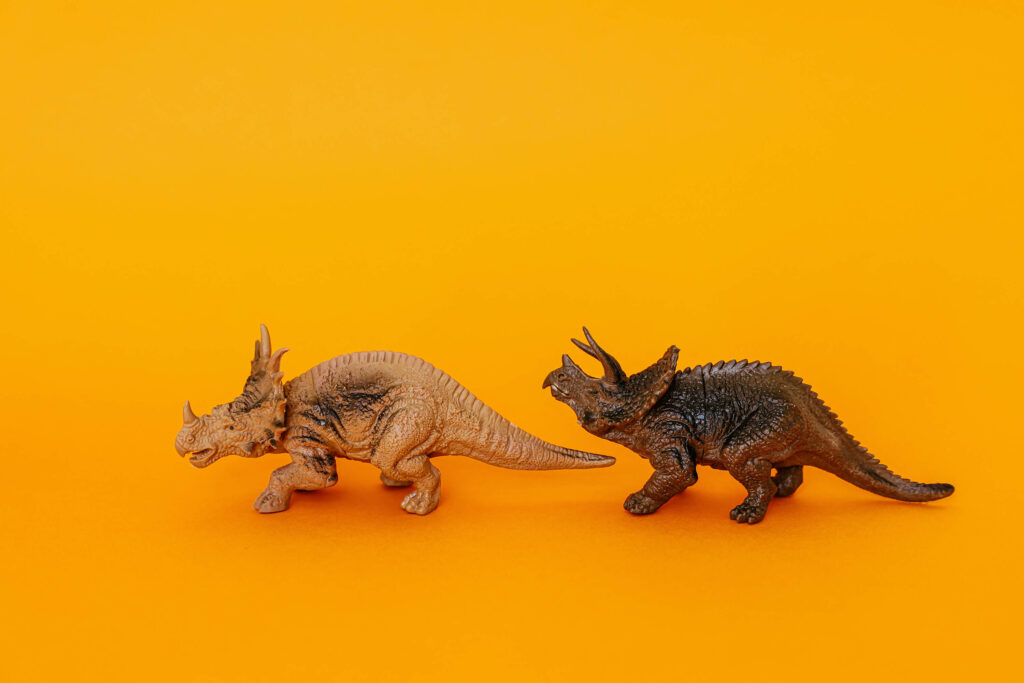 Remote working faces its share of technical challenges at times, like when your colleague can't fix something on their machine that should only take 15 seconds. There's only so much help screen sharing can provide. What if your teammate needs hands-on assistance?
That's where TeamViewer comes in handy. The app lets you access another computer remotely and navigate it as your own. With the reliably and securely coded TeamViewer system, you can confidently access any remote device to get work done safely.
IT support requests are a piece of cake with TeamViewer as it helps technical support quickly get to the bottom of an issue. But simple troubleshooting tips can only go so far, after all. Sometimes you need to dial in the experts.
You can even access your office computer from home if you've forgotten an important file or document. All someone has to do is switch on your PC, and with TeamViewer, you can access it from anywhere in the world.
For most of us, the Internet is a maze we can get lost in easily. Clickbait websites and doomsday scrolling can take away hours of your productive time before you know it. So how do you stay on your guard against an invisible enemy?
TimeYourWeb is a simple browser extension for Chrome that lets you know how much time you've spent on any site, on any day. Detailed online time statistics give you an accurate view of where you've been unproductively spending your time.
As a work-from-home professional, your time is too valuable a resource to spend uncontrollably. This time management tool can help you use the Internet more efficiently by showing you how much time you spend on socials and how much you spend constructively.
If you want to make any change, the first step is being aware of the problem. TimeYourWeb is a time management tool that can help you do just that.
If you had to choose one list-making app you could use for almost anything, Todoist would be the one. The Todoist app and browser extension let you quickly assign, schedule, and control tasks. It performs consistently across different browsers and devices. It's super easy to track how you're doing on the app – no more getting lost in multiple lists!
Other things you can do with your tasks on Todoist are:
Delegate tasks
Prioritise tasks
Organise subtasks
Track performance with analytics reports

Rated 4.6 out of 5 stars on the app store, this little productivity tool asks nothing of your credit card but deserves a lot of credit in helping you get your work done.
Tomato Timer is based on the Pomodoro Technique developed by Francesco Cirillo in the late 1980s, which focused on time management. A simple timer clocks work activity time at 25-minute increments. Every 25 minutes, you take a short break to refresh and recharge before beginning the next round of work.
Tomato Timer has a simple, easy-to-use interface. It notifies you when to begin working, configures the sessions' length, chooses if or when sessions should automatically start, and keeps your device awake for a healthy working rhythm.
Trello is among the simplest and easiest to use in the project management software category. You can start a Trello board right away using lists and cards to manage a project, organise a task, or boost team spirit all in one place.
This powerful tool lets you create assignments, timelines, productivity metrics, calendars, and more. And every part of your Trello board can be managed, tracked, and shared with teammates.
The nice thing about this productivity tool is its easy-to-use ecosystem, attractively displayed on a drag-and-drop user interface.
This free-to-use video conferencing app makes group calls and team meetings a breeze.
Zoom makes scheduling video calls quick and easy with plenty of integrations. Create a Zoom room, invite up to 100 people, screen share, host webinars, and record your session for playback – Zoom can do it all.
Zoom is the perfect all-in-one communication tool, especially if you like using funny virtual backgrounds.
Working from home is here to stay
Employers and workers have seen the value of remote work, so it's here to stay – and only going to get easier.
But to thrive at it, you need to stay on top of your digital game. It's no longer a matter of choice: to lead a healthy and productive remote working life, using great tools is a necessity.
Furthermore, the line between your work and life is sacred. It cannot—and must not—be blurred with digital fatigue when working from home.
The consequences of poor mental health, low productivity, and burnout are all too real.
When done right, working from home offers you significant personal benefits such as savings on time and money and a better quality of life.
It's also the perfect opportunity to recalibrate old systems and procedures for a modern workplace. So don't be afraid to try new processes and update your tools.
Incorporating healthy habits will help you thrive as a remote working professional.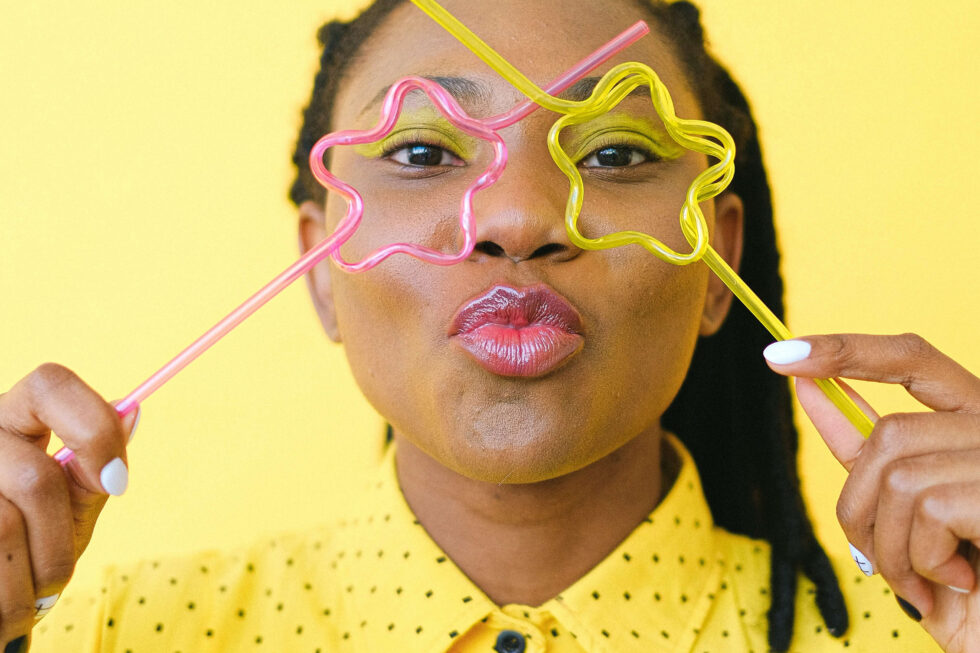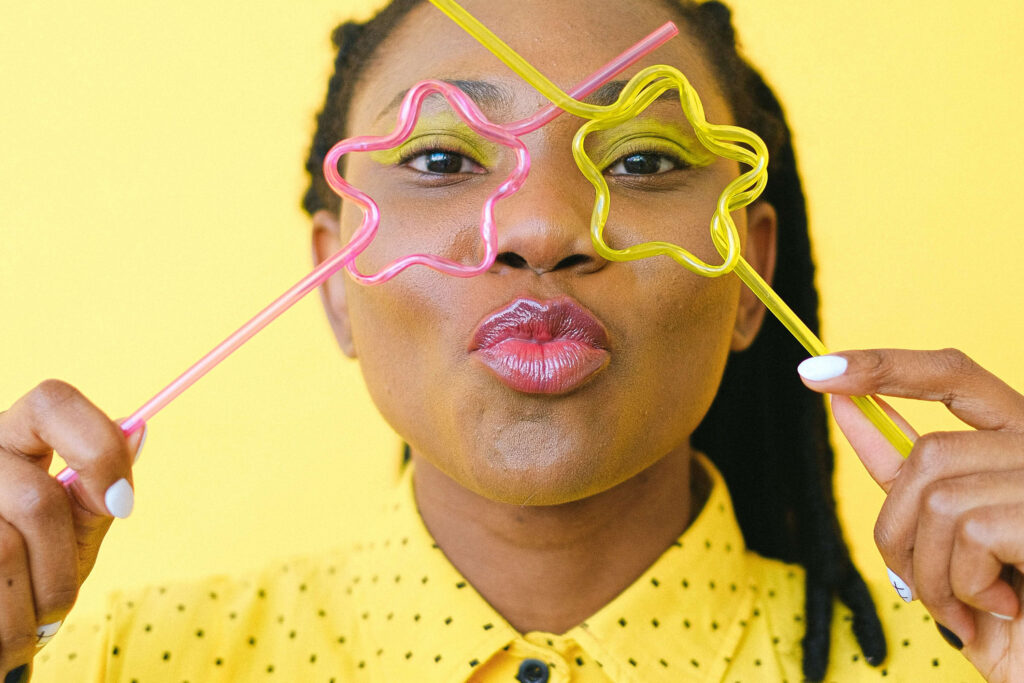 Go remote with Cocoroco
Interested in putting all these productivity tools to the test? A career in remote customer service could be the perfect opportunity for you.
To know more about this kind of job, you'll find all the information you need on our blog. Like: how to become a certified customer service professional, handy tips on working from home with a baby, and how this kind of job benefits your career.
As a student abroad, you can find exciting openings in remote work to support your tuition – instead of slogging odd hours at bars or bistros.
If you're already a customer support agent, learn to create a healthy work-from-home environment, boost your average handle time, and use super foods to help you have a focused working day.
The Cocoroco platform helps you connect with international brands looking for the perfect fit to join their remote customer support teams.
Register now to start browsing for jobs, and begin a productive professional life working from home.