You might ask, is customer support a career choice to make in your pursuit of professional success?
Well, here's what Jennifer Aniston, Jerry Seinfeld, Johnny Depp, Nicki Minaj, and Vin Diesel all have in common: each of them worked in call centre support before they were famous!
Humour aside, modern customer service is a quickly expanding industry and a lucrative career opportunity for talent—both young and old—anywhere in the world today. Here's why.
Is customer service a career that's just entry-level?
Not at all. Gone are the days of a customer support job being an entry-level option for people with high-school diplomas. Today, businesses are focused on recruiting talented and expert customer service professionals.
Great service helps companies stand out and win customer loyalty in a competitive business world. It also makes you a key player in companies' customer experience goals.
As a frontline service rep, your job is to help your company build loyal customer relationships and to address customer issues efficiently. Therefore, you need technical expertise, good people skills, thorough product knowledge, and digital savviness to troubleshoot problems, answer customer questions, and process orders.
Answering phone calls, emails, or live chats, handling customer relationship management (CRM) software and other digital tools, and using your product knowledge and soft skills to help customers are all in a day's work.
💪🏽 Modern customer service jobs are in high demand due to their many perks. As a result, businesses are making them more enticing to attract high-quality candidates. Secure contracts, fair wages, work-from-home opportunities, a better work-life balance, more savings, and the chance to work with international brands make these jobs sought-after by many.
Is customer service a career to invest in?
Suppose you're serious about a career in customer support; you can benefit even more by taking a certified customer service course.
Customer service qualifications can significantly affect whether you land a job and how far you'll grow if you're already in a customer service position. These courses train and refine the soft skills you need to be great at customer service, giving you an advantage over candidates who don't have such focused training.
As modern businesses expand the scale and quality of their customer service operations—by providing time-zone friendly, native language support options to their customers—many candidates can now apply for work-from-home service jobs. Naturally, however, this also intensifies the competition to get them.
💪🏽 Getting certified can give you the head start you need to land a lucrative customer service job.
Is customer service a career you benefit from?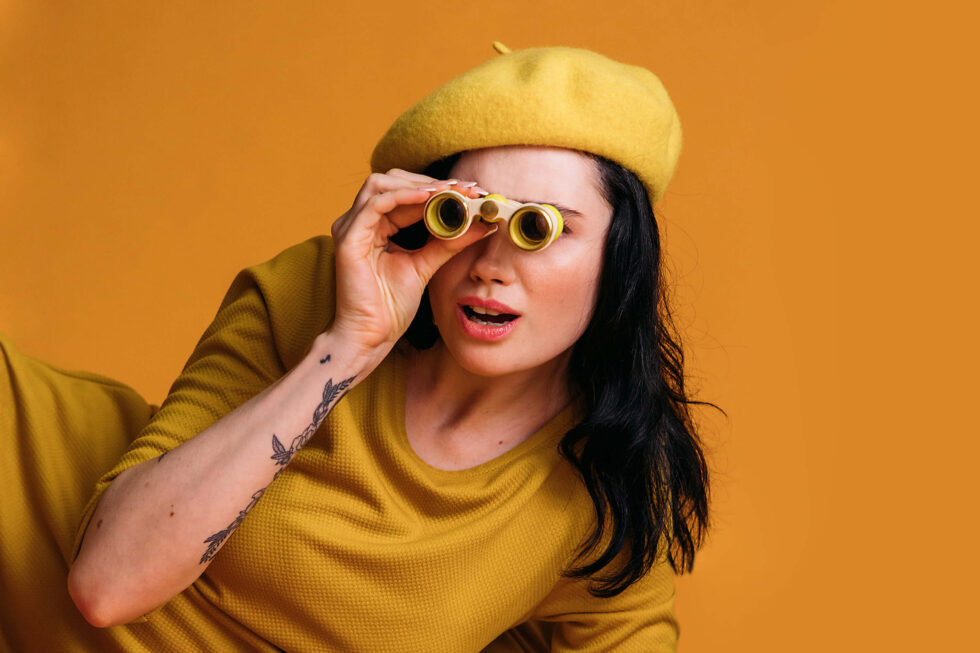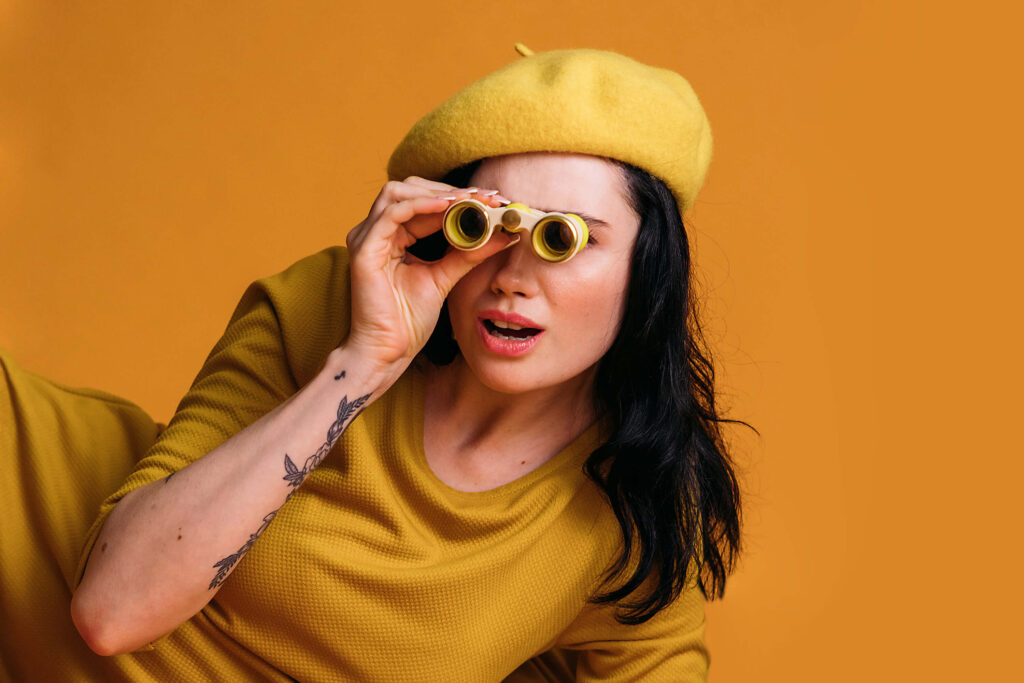 Working in customer care helps you develop vital professional skills. These skills boost your resume in the eyes of experienced recruiters and help you grow faster in any other career, industry, or role you pursue.
The transferable skills you'll develop with customer service experience are second to none. These jobs are the ideal training ground on which to perfect them. Since you're helping scores of people daily with their complaints, requests, or feedback, you'll learn to:
Become an active listener and good communicator
Analyse, troubleshoot, and solve problems promptly
Handle a range of technical, product, and interpersonal challenges
Assume a leadership role to engineer great customer experiences (CX)
💪🏽 These skills help you stand out from the competition when applying for future jobs in any industry or organisation. Most employers prioritise such proficiencies in any new hire alongside role expertise and technical qualifications.
Is customer service a career with many job opportunities?
There's an expanding pool of customer service job openings and an urgent demand for skilled talent worldwide, and this trend will only grow.
After Covid-19 pushed everyone indoors, the increased internet traffic permanently changed the stakes for companies, employees and consumers everywhere.
Consumers now spend more time and money online than ever before
Same-day and doorstep deliveries have made quick, dependable service the norm
Customers want expert engagement or they'll switch to rival brands
Companies must rise to the challenge and meet consumers in the virtual space efficiently
It's led to a surge of remote customer support job roles and openings in the customer service industry. With new positions posted and filled daily, this is a quickly expanding industry with many opportunities for career growth.
💪🏽 The Bureau of Labour Statistics reports that professional roles requiring customer service skills will account for more than 27 million jobs by 2026. Furthermore, the overall employment rate of customer support specialists is projected to grow 9 per cent from 2020 to 2030.
Is customer support a good career for high-quality talent?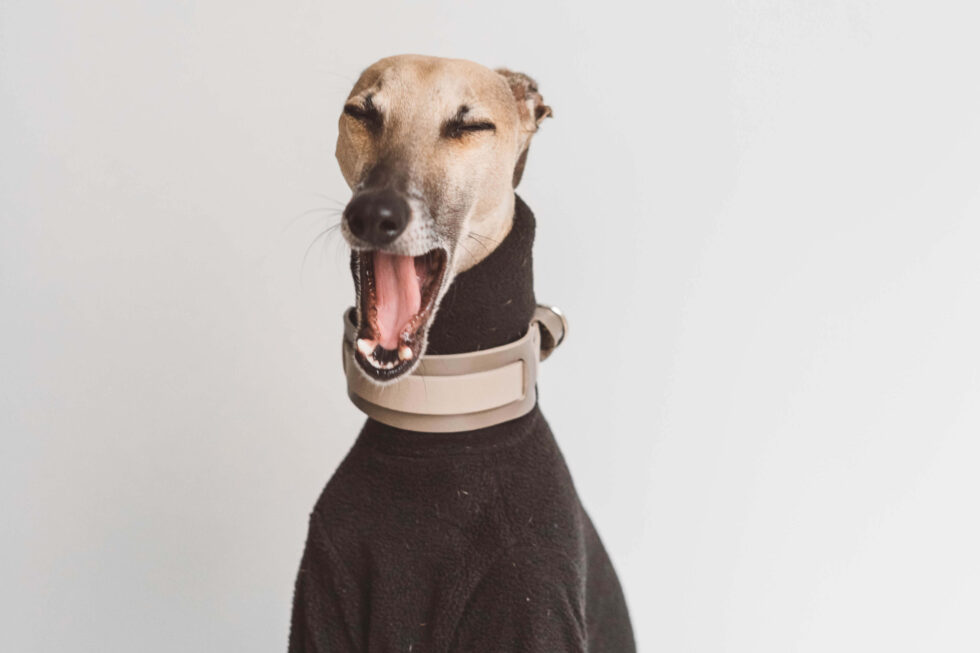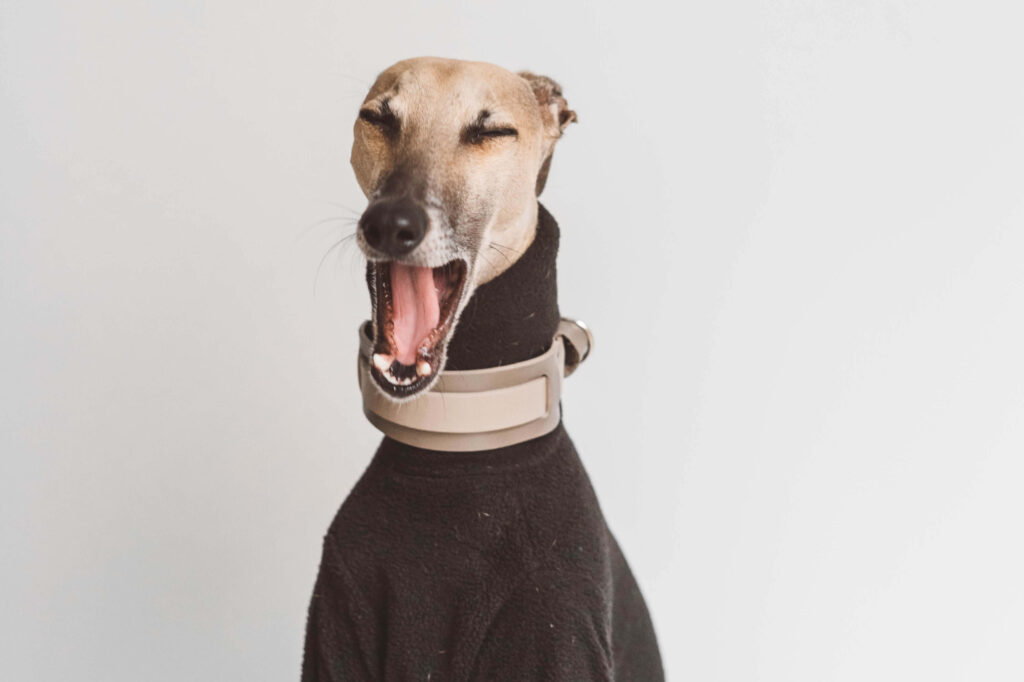 These jobs also level the labour market with fair hiring opportunities. For example, you may be an applicant with superior skills; you could still face employment challenges in the traditional job market due to:
Not having appropriate graduate credentials
Living in a geographically far-flung area
Or other physical liabilities/constrictions
Remote customer support jobs allow people to work from anywhere. And those with native language skills can go even further in a multilingual support job.
💪🏽 With a strong industry focus on diversity and inclusion in the workplace, many candidates worldwide can benefit from inclusive hiring.
Is customer service a career that pays well?
A secure customer service job will offer you fair wages wherever you are, per the prevailing labour laws in your country of residence.
In 2021, the average hourly labour cost in the European Union was €29.1, ranging from €7.0 in Bulgaria to €46.9 in Denmark. Pay scales in the EU vary from €1,020 to €5,670, depending on differences in location and requirements specific to the service positions in question.
💪🏽 For instance, any person working in customer service or a call centre in Germany typically earns around €2,610 monthly. In contrast, US labour laws have a median salary of $17.75 per hour for American customer service representatives.
Is customer service a career that values talent?
Providing great customer service has become a game changer for modern companies. Additionally, the value of recruiting high quality talent in customer-facing roles is more crucial than ever to a company's bottom-line.
With the bounty of choice open to consumers in an easy-to-access digital world, businesses have had to become hyper-competitive. Many companies are laser-focused on delivering great CX to their customers in an attempt to:
Stand out from the competition
Win consumer loyalty, and
Grow their business
All of this has led to considerable disruption in the customer service industry as:
The service industry is evolving fast in terms of quality and scale
There's an abundance of remote customer service jobs
Demand has increased for talented candidates to fill these positions
With many international brands looking for competent support representatives to join their service teams, high-quality talent from around the world is finding it easier to access remote customer service jobs. As a result, a customer service position is a great way to get your foot in the door to grow your career and benefit from diverse work opportunities – wherever you live.
💪🏽 If you're already working as a customer service rep, you can think in depth about your career path in the field as opportunities for growth are abundant.
Is customer service a career that's difficult to get into?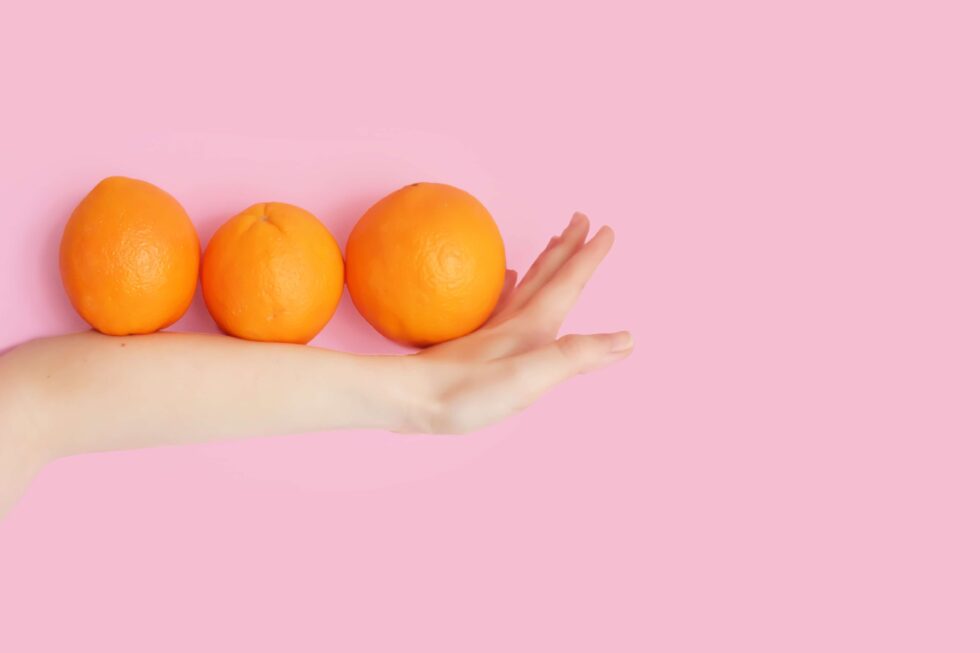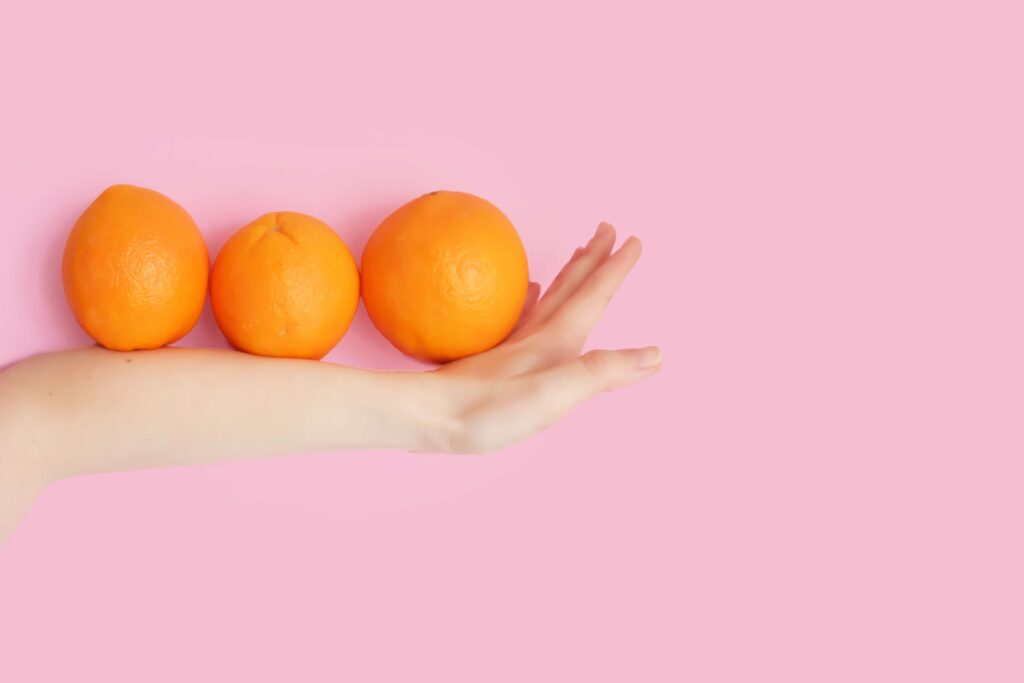 While there are plenty of opportunities to begin a career in customer service, you'll need a particular set of professional skills to be considered competent for the job, such as:
Communication skills
You'll need to display good written and verbal communication skills to show you can express yourself well with customers.
People skills
Empathy, active listening, and diplomacy are must-haves to help you resolve customer issues respectfully.
Analytical skills
Problem-solving, reasoning ability, and creative thinking are valued capabilities that help you manage customers' issues quickly and efficiently.
Technical skills
Familiarity with digital tools is required, so you'll be comfortable using customer relationship management (CRM) software at work.
💪🏽 Though there aren't any graduate degrees in customer service, many reputed online courses and programs (free and paid) can help you perfect these skills. Most institutions also provide you with a certification of your abilities upon completion of the syllabus.
Is customer support a good career for professional growth?
Whether you're new to the job or an experienced agent wondering what's next, there are plenty of growth opportunities in a customer service career.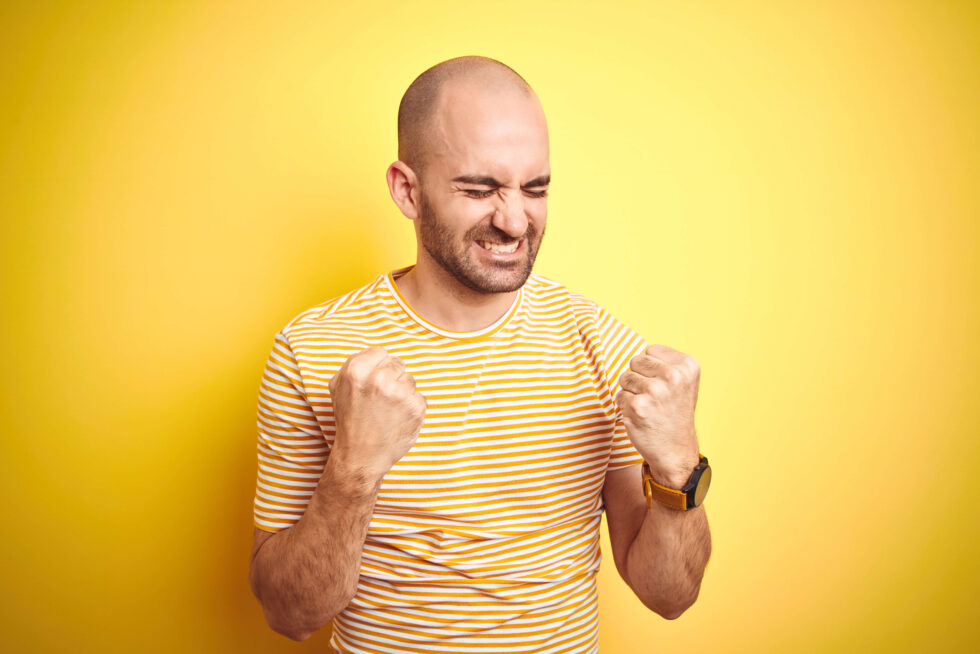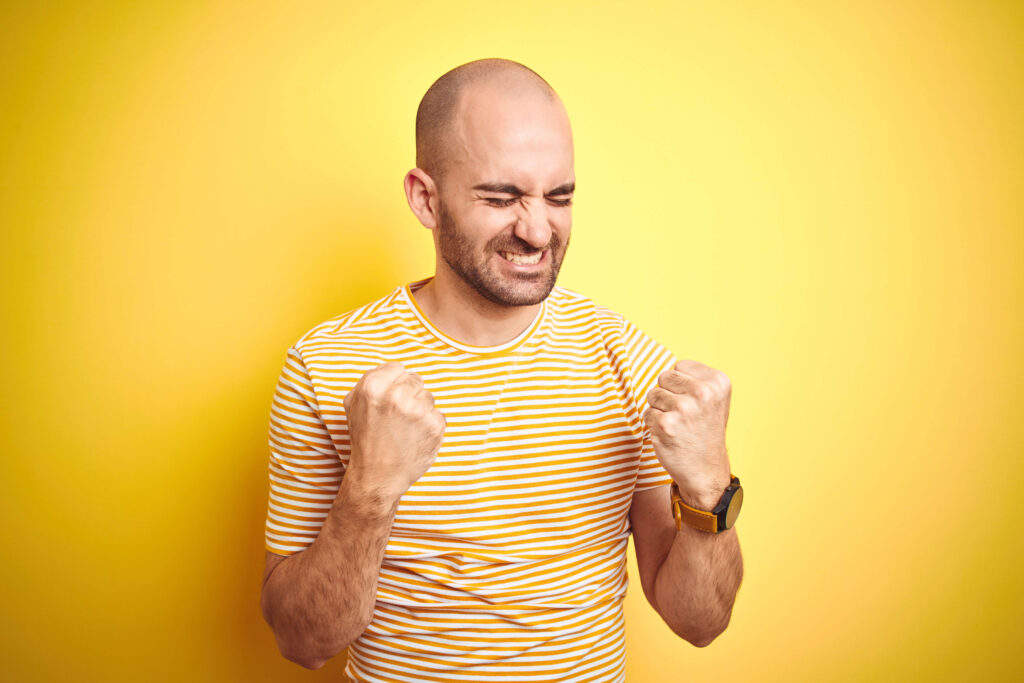 With various career paths to choose from in a customer-facing role, some of these roles and positions can help you decide what kind of work you'd like to do, like:
Customer service agent
Typically this role is the first step on your customer service career path. You'll be in direct contact with customers, helping them solve problems and answering their queries via phone, email or chat.
Senior customer support agent
Also known as a customer service specialist, you're highly skilled in resolving customer issues and dealing with sensitive customer cases. Your responsibilities might include coaching other junior agents on the skills required for the job and solving advanced problems.
Customer support engineer
Also known as product specialists, your expertise on the technical side of the product enables you to troubleshoot and solve bugs, glitches, and technical issues beyond the abilities of frontline reps.
Multilingual customer service specialist
Your role combines agent and senior agent responsibilities with the addition of providing multilingual support to customers for whom English isn't a native language.
Remote customer service agent
Your role has the same responsibilities as any customer care representative. However, instead of reporting at a brick-and-mortar office, you work from a remote location for a cloud office.
Technical support specialist
You're responsible for troubleshooting hardware or software issues on the customer side like connection problems, hardware updates, sluggish performance, or data loss.
Team lead
Also known as a customer service manager, you'll manage a team of support reps and engineers. You'll set your team's goals like reducing their average handle time on customer tickets or getting higher customer satisfaction scores.
Onboarding specialist
Also called an Implementation Specialist, you'll need extensive product knowledge in this role. Your main area of responsibility is ensuring the customer has a positive product experience by guiding them in their first use of a new product or service.
Customer success manager
You'll probably have many years of service before becoming a customer success manager. Your job is to make sure customers get the most out of your company's goods and services. You may participate in sales or marketing campaigns and product planning or improvement.

Is customer support a good career experience for other industries?
The skills you develop in a customer service role are called transferable skills. They're of high value in many other industries and roles. So, what are some other areas you can branch out into with advanced customer service experience?
Sales & outreach
A career in sales can be a natural progression from your customer-facing service role.
As a full-time support rep, you're in direct contact with customers all day, familiarising you with what products and services meet customer needs and where they fall short.
💪🏽 This places you in the ideal position to upsell or cross-sell new products to them by using your insights into customer issues and expectations.
Product development
With your extensive features knowledge and real-world data on how the product works, you know all the limitations, flaws, and unmet expectations customers encounter when using the product.
So when the company needs to solve a customer problem concerning a product or feature, you're the best person on the job.
💪🏽 Customer service experience makes you a product expert, providing valuable insights and leading improvements in the product development team.
Marketing and research
Many companies traditionally outsource their market research data requirements to external consultants. But this trend is changing as customer service experts are gaining focus as valuable internal resources for market research and in-depth consumer data.
In your support role, you're listening to the voice of the customer daily.
💪🏽 This puts you in the best position to provide your company with actionable insights and relevant data to develop and improve its offers and products.
Technical advisory
Troubleshooting customer issues and solving problems give you the best hands-on training and experience in resolving technical glitches. Thus, becoming a technical advisor to the product and development department is a seamless transition.
💪🏽 With your practical knowledge of your product's software and hardware technical aspects, you're able to guide future modifications or corrections while brainstorming new features and product ideas.
Is customer service a career with good benefits?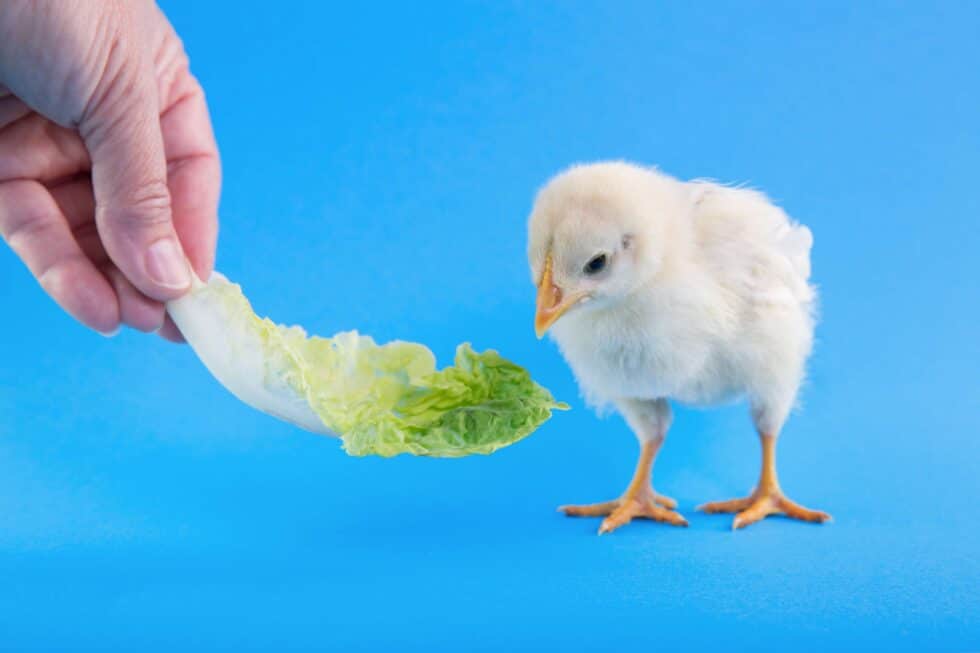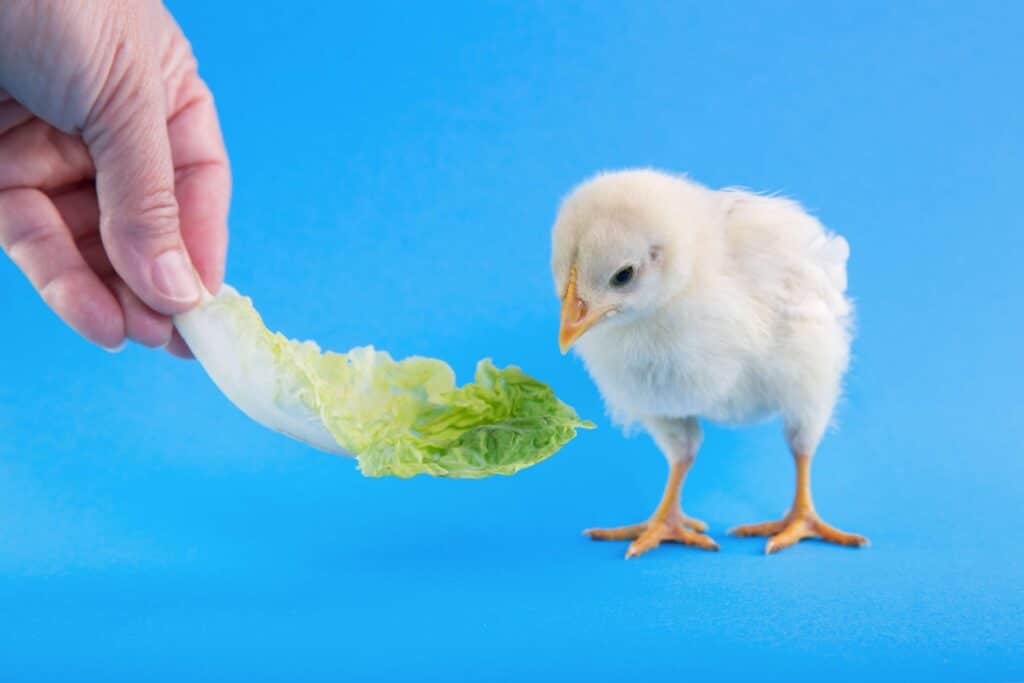 The best part about a career in customer service is that you can now work these jobs remotely. With businesses focused on meeting their customers online, there are more new jobs in remote customer service than ever before. And they come with many benefits.
More savings
One of the biggest advantages of remote working is the immediate boost in your savings. Even regular meals at home save you significantly more money without those expensive office lunches and bar nights out after work.
💪🏽 No more spending money on commute costs or expensive rentals in cities where jobs are.
Work from anywhere
Remote working ensures you no longer have to report to a physical office or relocate. A remote customer service job allows you to live where you choose, even if it's a cottage out in the country. You can work a remote job from your home office, dining table, and some days even your bed.
💪🏽 Bonus points: you never have to get out of your PJs to get to work.
Better work-life balance
Work-from-home jobs are great for increasing your work-life balance. Taking away the pointless daily commute and unplanned overtime in the office leaves you quality hours with your family or doing things you like.
There's more time for breakfast and healthier practices in the morning like yoga, gym, mindful meditation, or even taking up craft or art projects.
💪🏽 Remote customer service improves the quality of your working week by giving you the freedom of owning your own time.
International opportunities
The best part about remote jobs is the chance to work with global brands and gain international work experience. Working with a remote team also means collaborating with colleagues from around the globe. It's also a fantastic opportunity to work within a culturally diverse and inclusive professional environment.
💪🏽 All this makes for a rich learning ground at work that helps you grow professionally and personally.
So, is customer support a good career?
Whether you're a student, in between jobs, wondering how to work from home with a baby, or looking for a total career change, customer service could be a great option for you.
The benefits are many.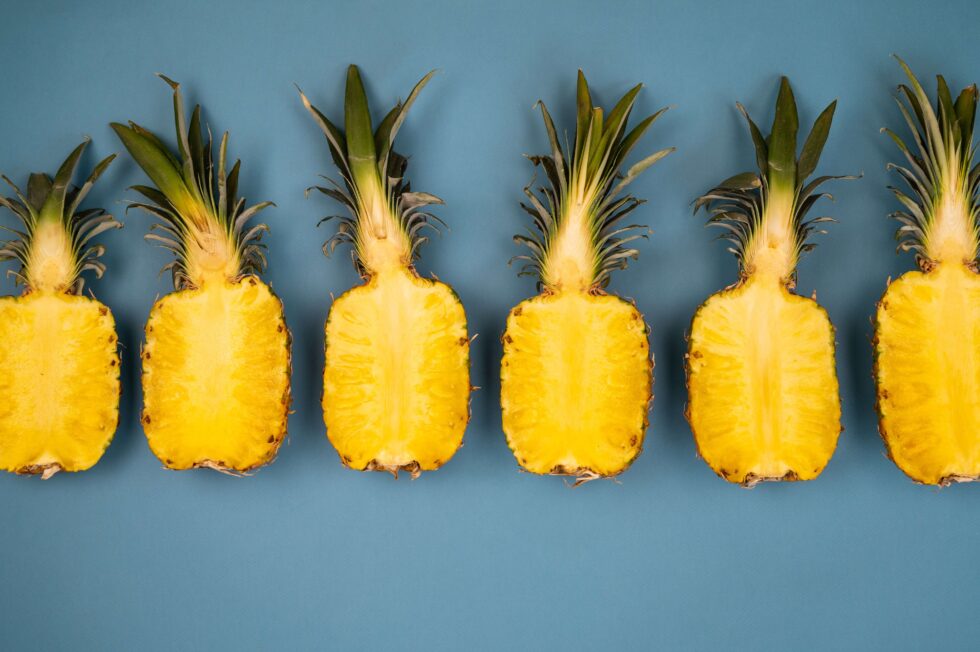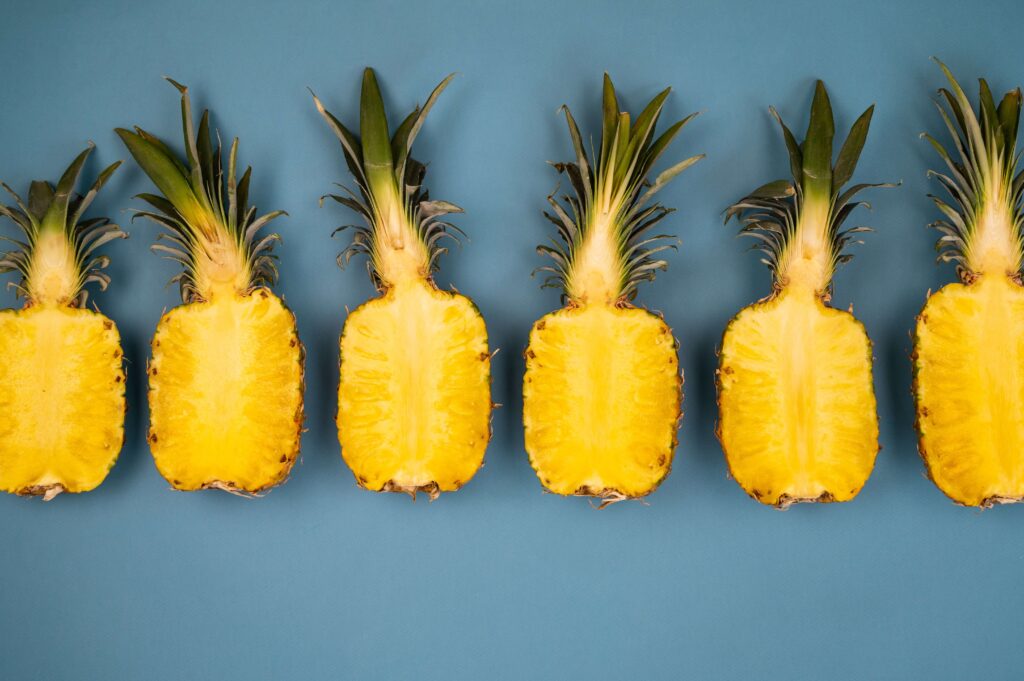 Customer service is an industry with diverse opportunities for growth
If you like to talk, you could move to sales with your support experience. Marketing and research teams will find you an asset if you're more data-driven. And your inputs would be valuable to the product and development sector or technical support if you're technically inclined.
Customer support job openings are on the rise
Moreover, in a shrinking jobs market, the consumer service industry is growing and set to continue generating jobs as per existing labour market research across the US and the EU.
You'll build vital soft skills that boost professional growth 
Employers everywhere value good communication, problem-solving, a high emotional quotient and leadership skills in new hires. In addition, transferable skills are an asset in any future career or role you pursue.
Your personal benefits are significant
You'll have more savings and a better work-life balance with a remote customer service job. Furthermore, working from home removes the stress of office commutes or living in overpriced metros to find a job.
You'll work in a global work environment
Finally, no matter what part of the world you're in, you'll have the chance to work with international companies and a culturally diverse team. This rich exposure expands your professional horizon.
Cocoroco works for you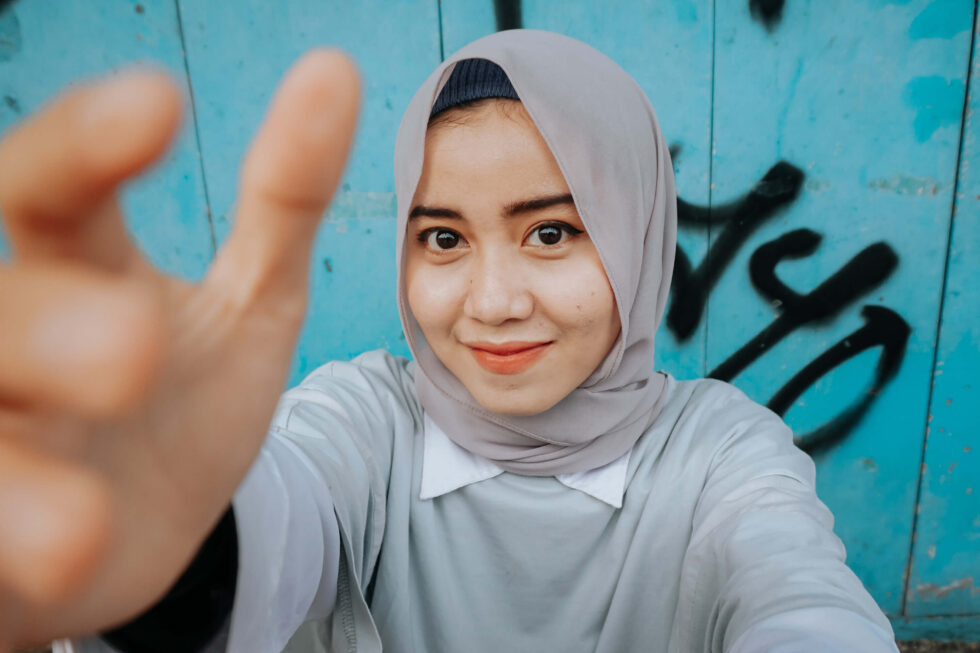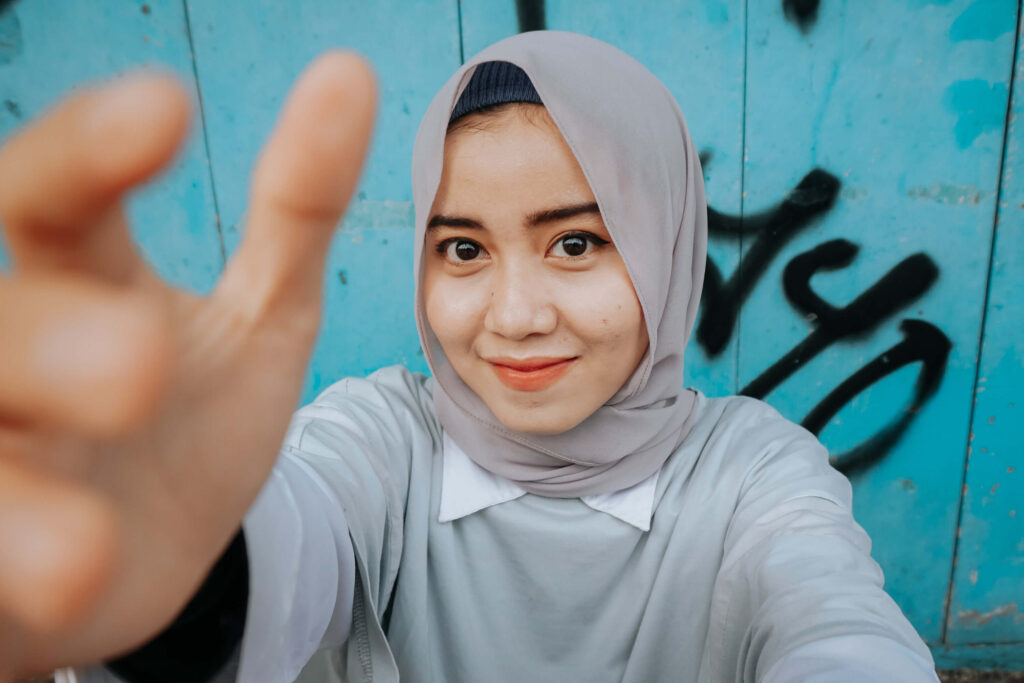 At Cocoroco, we believe remote working is the future.
Our remote customer service model helps global talent find jobs with international brands. We do so in a way everyone benefits, including customers who can now receive support in their native languages on a 24×7 support basis.
Our mission is to make multilingual, instantly available, expert support the norm for companies, service reps, and customers everywhere. And virtual customer support makes this possible.
With a secure hiring contract and fair wages per your country's labour laws, we ensure you get the best out of your remote customer service job.
We want all our candidates to benefit from equal and fair hiring opportunities because we believe happy agents make customers and businesses happy.
The Cocoroco marketplace of global talent reflects our values of cultural diversity and inclusive hiring. We want you to be free to work from anywhere, support customers in your native language, and live a life that balances work and family time healthily.
So if you're no longer wondering, 'Is customer service a career for me?' and you're ready to start exploring exciting opportunities, register now to browse remote customer service jobs immediately.