Keen on exploring professional opportunities in the customer service industry? If so, maybe you aren't that excited about working in a call centre or talking to customers on the phone. Online chat jobs in the support sector could be the type of remote work you're looking for. Many international companies today offer customer service openings, many of which are chat jobs from home.
A customer service chat job lets you interact with people worldwide without leaving your house. It's fun to use your people skills and make money while others have to get on a bus and go to work, sometimes in the rain.
Work-from-home chat jobs usually offer flexible schedules that let you work at home or anywhere else, even during the hours you prefer. You can even take your laptop to your favourite cafe and resolve customer issues while sipping your favourite beverage—all you need is a high-speed internet connection, and you're ready to work.
With the global rise in demand for online chat jobs, you'll never be at a loss for work in this industry. If you're a good communicator who enjoys helping people, your skills are just the right fit. But are chat jobs from home a good career choice for you?
What are the benefits of chat jobs from home?
Your likelihood of being successfully employed in the online chat jobs industry is very high as there's a surge in job postings for chat support professionals worldwide.
Thanks to the post-pandemic economy, even the most modest homes have increased their e-shopping quota. For companies, this means more digital commerce, which means more customers, queries, issues, and service technicalities to manage. The rise in e-shopping has led to a boom in the chat jobs from home market, and digital acceleration is creating greater demand for remote support and service worldwide.
The trend indicates that as far as work experience goes, you're likely to find online chat jobs in your favoured subject or area of work interest quite easily. Many chat jobs from home opportunities offer you exciting, well-paid positions and professional experience. You can work as a customer success agent in diverse industries: from gaming to cosmetics, food & beverage to automobiles, fashion to information technology (IT)—in short, anywhere customers pay for goods or services.
Working from a home office also gives you career growth and professional experience. For example, a job in customer service can give you a head start in the overall remote working experience.
You'll develop soft skills, learn to use the latest technology, network with culturally diverse teams, and work with global managers and companies in an international business setting. All of this adds to your resume, especially if you plan to explore more opportunities in this sector.
Finally, there are many savings and benefits in remote employment. Chat jobs from home can free you from expensive housing rentals since you can work from anywhere—be it a better-priced city/neighbourhood or a little beach town. Online chat jobs also eliminate your daily commute, saving travel costs and time. With more time and money, you can learn a new skill, indulge your hobbies, explore new places, or spend it on people you love.
Chat jobs from home – what are they?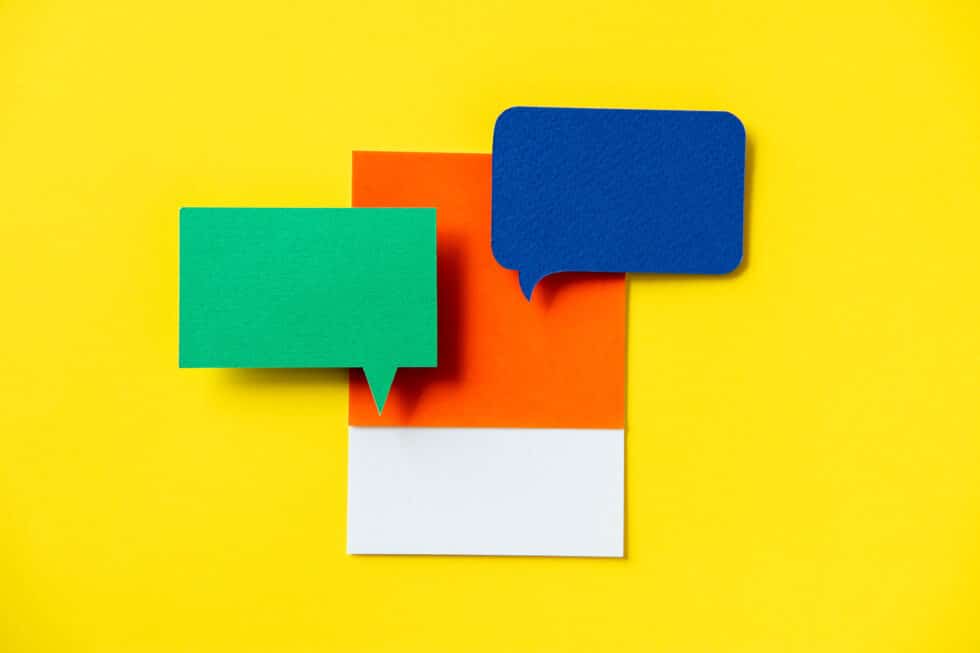 Usually, online chat jobs revolve around different kinds of customer care. You don't need to go to an office to do this kind of job—it's remote, so you can technically work from anywhere. But if you intend to work from different countries, you need to be aware of local labour and tax laws. Work-from-home customer service jobs offer exciting remote work opportunities, but you must always follow legal compliance.
Such online chat jobs can range from customer outreach activity, like sales and product promotions, to technical support, email assistance, product demos, social media engagement, and IT-related services.
Employment opportunities for work-from-home positions range from employees with benefits, independent contractors on short or long-term contracts, and pay-as-you-work freelancers.
How much do chat jobs from home pay?
The upper limit on an average global scale is $25 an hour; at the lower end, it could be $5 an hour. These ranges may vary at either end, depending on the hiring organisation, country-specific labour laws, the nature of expected work, and your previous experience.
Average work hours for online chat jobs
Though every business differs in its workload expectations, you can expect to work an average of 10 to 20 hours a week for part-time positions and 35 to 40 a week for full-time ones.
You could also be requested to fill in overtime, depending on the availability of other online workers or if there's a seasonal spike or surge in customer requests, for example.
Some weeks, you might put in more time than others. However, you will be paid for the hours you put in, and in many cases, you might even be paid at a higher rate for filling in overtime.
The benefits of chat jobs from home
As a full-time employee, you're likely entitled to traditional employer benefits like pension funds, health insurance, and paid or sick leave.
However, some online chat jobs may not provide these benefits if you work on a contract or as a freelancer. But there are other benefits you will be assured of immediately. Like the freedom to work from anywhere, the flexibility to decide your hours, and even work for different clients. You could even study as you work or explore other jobs simultaneously.
The common benefits—whether you're an employee, freelancer, or independent contractor—are your ability to save money with zero commute costs, more personal time, and never having to dress 'corporate' or report to a physical office.
What kind of chat jobs from home exist?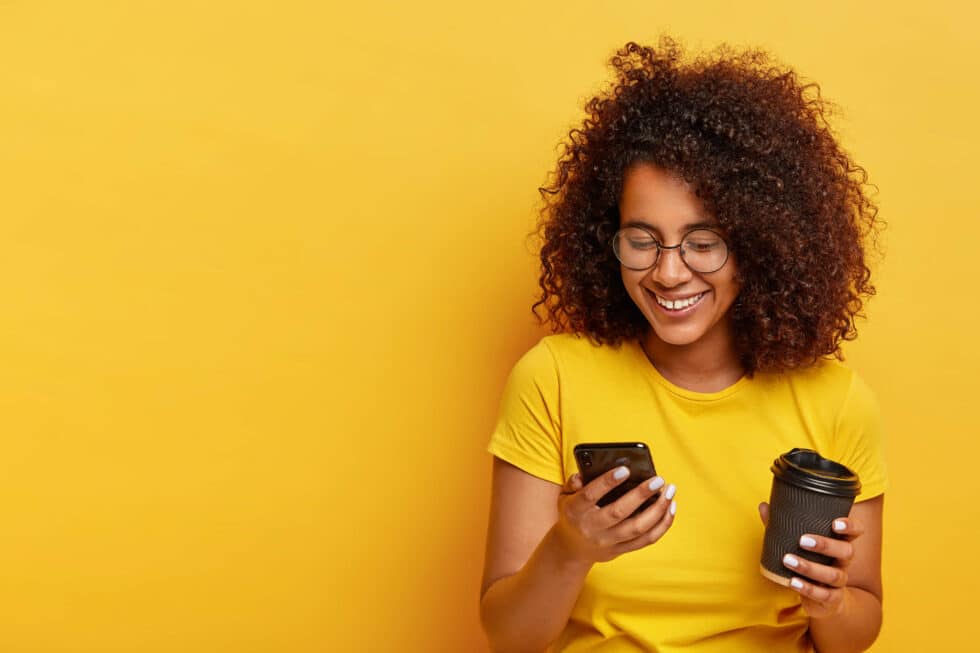 Though the straight-up definition of a chat support job is to conduct all communication on a live chat platform exclusively, some customer service positions may require you to handle phone calls and provide email support. So make sure you check the job description thoroughly before you apply. Here are the common types of openings for chat agent jobs.
Customer Service Agent
Being a live chat customer service representative is a fantastic way to make money from home. You don't need prior work experience, and a high school diploma is enough qualifications to apply.
You'll manage incoming customer requests like product enquiries, billing and delivery issues, customer feedback, and social media engagement. Other responsibilities include advocating the product to buyers, handling upset customers, and providing essential technical assistance to users.
As a live chat support specialist, you might also be expected to handle two or more live chats simultaneously.
Technical helpdesk assistant
The core of your role as a helpdesk agent is helping customers resolve various technology-related issues. You'll be expected to troubleshoot problems relating to hardware, software, networking, virtual systems, servers, and other technologies.
To land a job in basic tech support assistance, you'll need a high school diploma or GED equivalent and relevant work experience in tech or an IT support position. Customer service experience and strong communication skills are a big plus.
IT Support Specialist 
As a customer support agent in this specialisation, you'll be expected to provide advanced support over chat for various technological products and services. Technical troubleshooting, resolving hardware or software issues, and guiding people on how to use different technologies is all part of the job. You might even have to recommend specific tech products to customers based on the systems they're using.
Most IT support agents will be asked to provide an associate degree in the related field, show previous experience in IT support and have knowledge of IT products and services. You should also have strong communication skills for guiding non-digitally savvy users.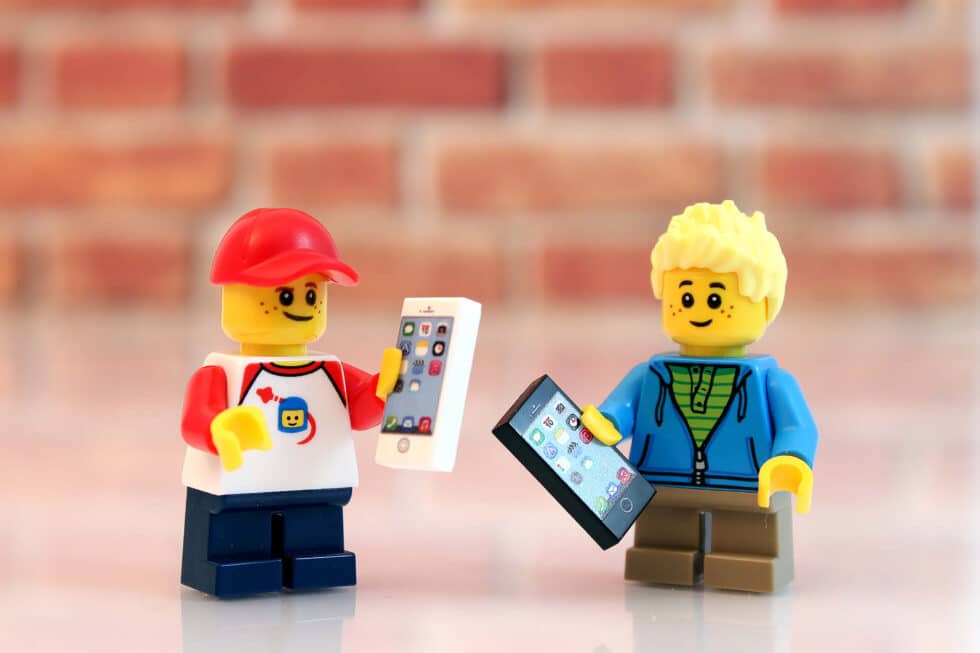 Virtual Assistant
A chat-specialised virtual assistant (VA) job is also a terrific opportunity to work from home and make money utilising a varied skillset. As a VA, you can expect to support a range of work activities like scheduling appointments, processing orders, and managing social media accounts while providing customer support.
To land a chat job as a VA in a tech company, you're required to have the relevant qualifications and knowledge. In contrast, you only require excellent customer service skills and an internet connection for others.
Sales Agent
As a chat support agent in sales, you're required to connect with customers via the live chat function on a company's website or its official social media pages. Your main job is to sell goods or services to customers engagingly. For this, you'll have to be well-versed in product knowledge, know how to make a strong sales pitch, and guide customers to products that meet their exact requirements.
A chat job in sales can be an excellent opportunity as most businesses also give you an additional bonus or commission based on your sales record outside your regular pay.
Product or service expert
Signing up with professional services offering expert advice to customers is a quick way to make consistent money with a live chat job that won't require too much of you. As a product expert, you'll provide clear information and accurate answers to people's queries in your area of specialisation, for example, as a web developer, accountant, doctor, electrician, plumber, and even a holistic healer or yoga instructor.
For this type of chat job, you have to be a recognised professional in your field with valid evidence of your expertise.
Requirements for chat jobs from home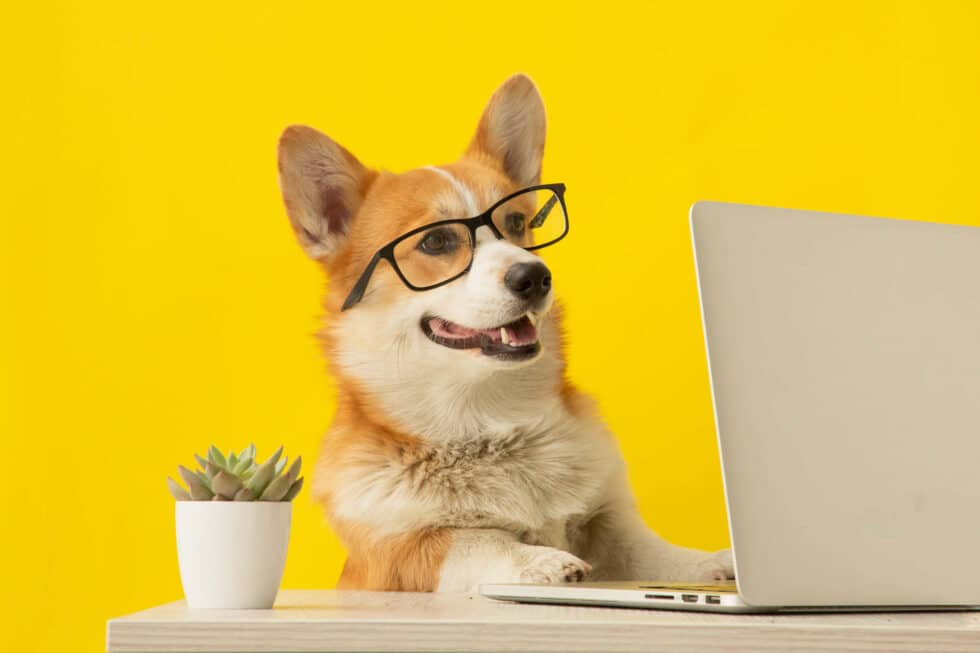 Luckily, there are few requirements for finding jobs in the live chat support industry. Most customer service positions welcome entry-level applicants, and given the vast demand for live chat agents, you won't have to conduct a relentless job search to get started.
In terms of physical requirements, you'll need a decent laptop, a reliable internet connection, and a phone or headset for internal communication, depending on your chosen job.
A professional work environment or dedicated workspace is also great to have. It helps you focus better by reducing distractions in the home environment, so it's good to invest in ergonomic furniture. After all, chat support jobs require you to be seated at your desk for hours, so having good back and wrist support matters.
Aside from personal requirements, besides the qualifications you may need for technical or specialised positions, high school certification is plenty. You'll be judged on your typing speed, as this work is based on how efficiently you use the keyboard. The average typing speed is 35-40 words per minute, but some companies require you to type faster at 60-75 WPM.
In addition, you'll need plenty of soft skills and interpersonal capabilities. Most customer-facing roles are best suited for good communicators with great people skills, multitasking ability, and a problem-solving mindset.
Having bilingual or more than one native language fluency is an asset, while previous work experience in the related field is good but not always necessary.
Are chat jobs from home a good choice for you?
Part-time or full-time chat jobs from home are a great career choice if you enjoy helping customers but dislike the idea of phone support. Moreover, these jobs are reliable ways to make money for work-from-home parents, international students, and anyone in between jobs or considering a career shift. Furthermore, if you have prior customer service experience in a physical store or retail outlet, a chat job in support is an easy transition.
For most companies, the critical skills in service job applicants are personality-based, like a high degree of empathy, a calm demeanour, and a problem-solving mindset.
How to be a great live chat agent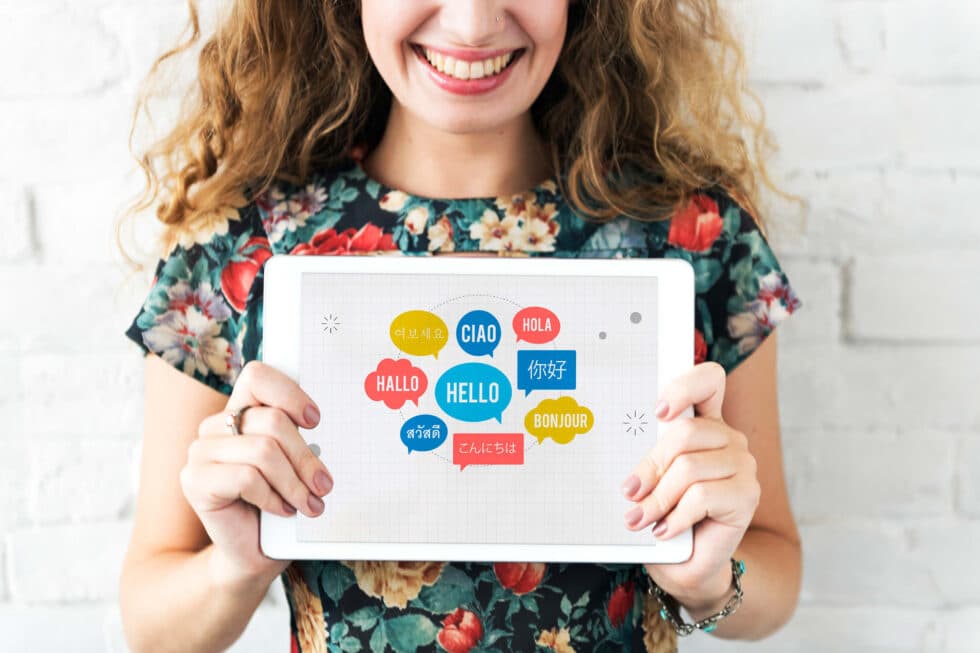 Live chat can be challenging as it needs to lend itself more readily to emotional sensitivity or subtle expression. There's also a higher chance of typographical errors and the possible lack of clarity arising from a language barrier.
If your customer is sending information that needs clarification or isn't expressing themselves clearly, it's essential to pay close attention and patiently ask the right questions. Only when you accurately identify the problem can you act to resolve it.
Additionally, text is a 'cold' communication medium. People can't read non-verbal cues or interpret your tone of voice in a chat, so make sure you personalise your communication by adding warm greetings and following polite chat etiquette to avoid misunderstandings or possibly offending your customer.
In every chat, remember who you represent: the company that hired you, not yourself. Chat with customers professionally, in your company's tone of voice—never intimately or casually. You should always sound like the brand you represent.
If you have a script to handle various customer scenarios, adapt it to use as natural a delivery as possible. Even with the most rigid templates like troubleshooting steps, you can always personalise the chat by adding the person's name and a warm message before and after sharing the technical information.
Finally, remember to let a customer know when you're looking up information and how long this will take so they don't feel ghosted or wonder if they've lost connection with you in an empty chat window.
The easy way to find chat jobs from home
The easiest way to find online chat jobs is when you're browsing online and come across a website offering a live chat function. Check their careers page out to see if they're actively hiring remote support agents, and apply if they are. You'll usually find a company's career page link in its website's header or footer.
Many companies use third-party providers to recruit support agents, but many others might be directly hiring in-house agents too. So even if the chatbot seems automated, there's a high chance the company uses live support agents for more complex queries, so it's worth checking out if they're recruiting.
List of companies that offer chat jobs from home:
The world of online chat jobs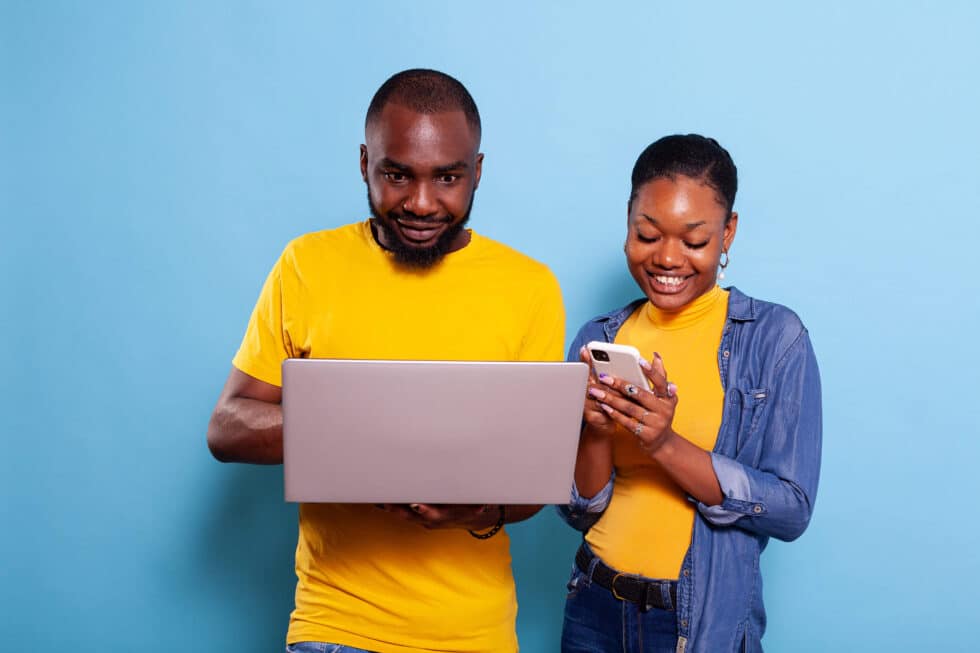 The pandemic-driven move to digital redefined how the world works. Today, remote jobs are an accepted way of work for businesses and employees. As a result, businesses save more money with a remote customer service workforce while helping more customers more efficiently. And for working professionals around the globe, chat jobs from home are outpacing in-office positions as the popular choice.
Consequently, the remote chat support industry will only expand in the coming years with many growth opportunities in this sector.
Sound interesting? To get a head start in this fast-paced industry, register for free on the Cocoroco platform. We're always seeking high-quality talent to connect with international customer service opportunities for reputed global brands. You can start browsing for work on our platform and receive a job alert as soon as your skills match a job posting, with no hidden fees or costs—all you'll need to do is a few simple assessments.